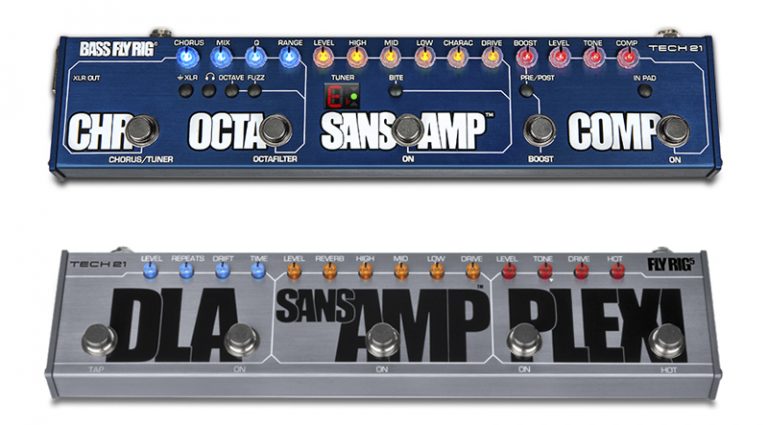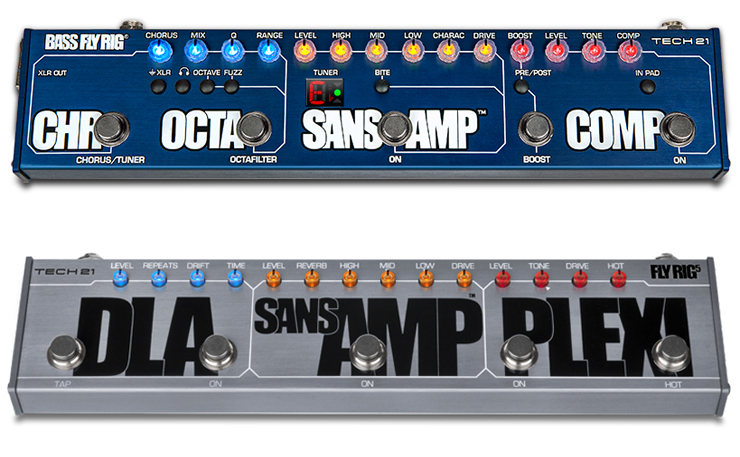 Each year, the NAMM Foundation gathers artists, fans and music-industry professionals for an evening celebrating the achievements of producers, engineers, creators, and companies. This year's NAMM Technical Excellence & Creativity Awards (TEC) ceremony will take place January 21 in Anaheim, honoring technical achievement in 25 categories and creative achievement in eight categories. The Tech 21 Bass Fly Rig is nominated in Musical Instrument Amplification and Effects. To learn more about it, we spoke with Dale Krevens, VP of Tech 21.
What was considered in the design stage? Were there any particular signature sounds sought after?
When we developed the Fly Rig 5 for guitar, a bass version was already on the drawing board. However, we didn't expect the avalanche of requests we received for a bass version immediately after the Fly Rig 5 was introduced. Many of those players asked that we include some effects, a tuner, and an XLR. So, we decided to rethink the design and add more features. The SansAmp section, of course, is key to a wide variety of signature tube amp sounds with which bassists are familiar.
With its predecessor being the Fly Rig 5 for guitar, there are some additional features to the Bass Fly Rig, such as the chromatic tuner and the 4.7 megOhm input to maximize piezzos. Has the development of the Bass Fly Rig inspired Tech 21 to up the ante with the original Fly Rig?
It certainly has given us something to think about for the future. In fact, we never stop thinking of ways to improve products, no matter how long it's been since we introduced them. Changing the Fly Rig 5 may seem like an easy transition, but in reality, it's a bit of an undertaking and would take some time. There are several new products in various stages of development, some debuting at the 2017 NAMM Show, so could be awhile before we can add that to our "to do" list.
TEC, in partnership with the Les Paul Foundation, will also be presenting the prestigious Les Paul Award to Aerosmith's Joe Perry. The award was established in 1991 to recognize individuals who have set the highest standards of excellence in the creative application of recording technology. Producer Jack Douglas (Aerosmith, Cheap Trick, James Gang) will be inducted to the TEC Hall of Fame, which honors pioneers of audio technology, along with producers and audio technicians. – Johnny Zapp