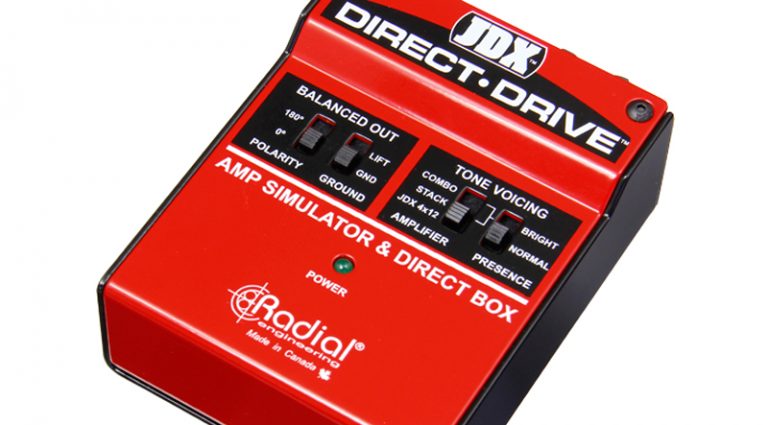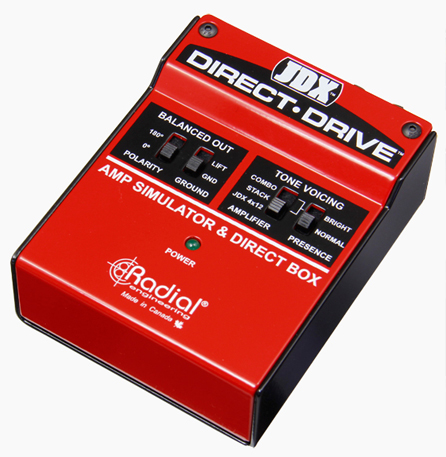 Each year, the NAMM Foundation gathers artists, fans and music-industry professionals for an evening celebrating the achievements of producers, engineers, creators, and companies. This year's NAMM Technical Excellence & Creativity Awards (TEC) ceremony will take place January 21 in Anaheim, honoring technical achievement in 25 categories and creative achievement in eight categories. The Radial Engineering JDX Direct-Drive Amp Simulator and DI Box is nominated in Musical Instrument Amplification and Effects. We spoke to Radial CEO Peter Janis.
The JDX could be a nice addition to the gigging musician's toolbox, especially for venues with in-house sound. Who has been the biggest market for the JDX Direct-Drive?
For the musician, it not only makes for an excellent interface when performing in small clubs or on quiet stages, it is a fantastic tool for recording tracks in the studio. For the audio engineer, because mic placement and varying room acoustics are taken out of the equation, the Direct Drive delivers greater consistency which in turn results in greater consistency both the front of house PA system and in the monitors. And since the Direct Drive is equipped with a separate output for the stage amp, the engineer can actually combine the amp and Direct Drive signals to get the best results.
The JDX Direct-Drive Amp Simulator and DI Box offers characteristics of three amp sounds: Shure SM57/Marshall 4×12, vintage Marshall tube character, and an early Fender Twin. Are there plans to expand the palette?
As soon as the Direct Drive hit the market, users starting asking about updates. However, you have to keep in mind that the Direct Drive is 100 percent analog – it is not some kind of digital modeler that can be upgraded via a software plug in. This is the magic that makes it sound so convincing. Our vision was to offer guitarists a selection of five shades of white canvas that would enable them to select their favorite pedals to color the front end as they see fit. I suppose that once the Direct Drives really get into the market, the feedback will probably dictate future models or changes. But right now, the response has been so overwhelmingly positive that we have no immediate plans on any updates.
TEC, in partnership with the Les Paul Foundation, will also be presenting the Les Paul Award to Aerosmith's Joe Perry. The award was established in 1991 to recognize individuals who have set the highest standards of excellence in the creative application of recording technology. Producer Jack Douglas (Aerosmith, Cheap Trick, James Gang) will be inducted to the TEC Awards Hall of Fame on the same evening. – Johnny Zapp