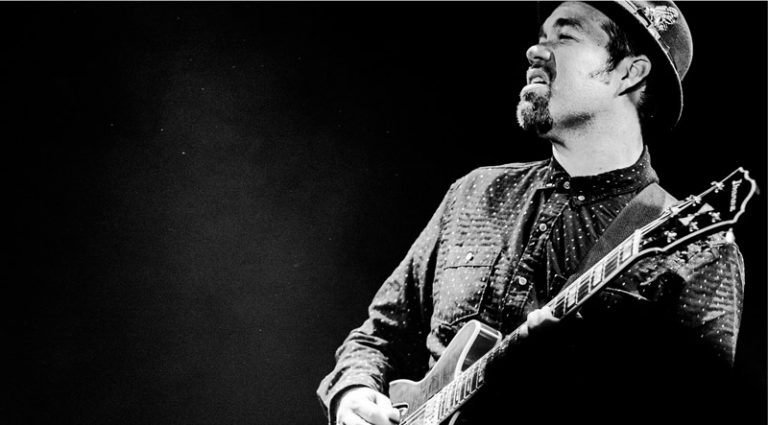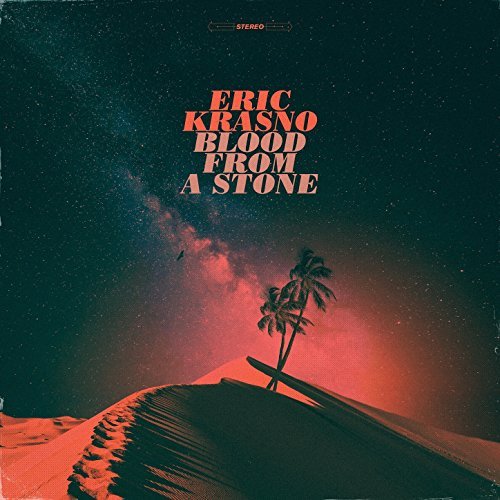 Smart guitar players discover early on that if they want to control their musical destiny, it doesn't hurt to learn how to sing. Even at the subterranean depths of the neighborhood blues jam scene, memorizing a few lyrics and carrying a tune can save you from the torment of the endless noodle fest. It'll also save you from backing up every pitch-challenged Billie Holiday, Aretha Franklin, or Janis Joplin wannabe to stumble on stage.
It took Eric "Kraz" Krasno awhile but he finally figured this out. It's not that he ever had to sing, though. He's worked with some fantastic singers, including Norah Jones, Susan Tedeschi, and Aaron Neville. This is in addition to keeping his bread-and-butter gig playing guitar in the soul-funk organ trio Soulive. Since 1999 Soulive has been exploring the musical architecture landscaped by icons like Jack McDuff, Larry Young, and Jimmy Smith, and extrapolated it in numerous mellifluous configurations. Moonlighting in the band Lettuce as well as producing a number of other funk and non-funky projects, Kraz is an eclectic dude who was destined for a solo record.
Blood From A Stone represents Kraz's eclecticism pared down for the OCD generation. Culled from 30 songs he recorded over a two-year period, 10 tracks form a hybrid of soul-based rock and jam-band excursions with Kraz out front on vocals. There's plenty of great guitar playing throughout, including the Allman Brothers-esque jam with slide savant Derek Trucks on the instrumental "Curse Lifter." Kraz is a confident singer who understands that soulful commitment and feeling is more important than vocal calisthenics.
"I Need Love" features suave understatement against a funky backbeat. Like a '70s pimp pleading to his best girl, Kraz seduces listeners in all the right ways. Stinging blues guitar is the finishing touch on a song that could easily sit in Albert King's R&B back catalogue.
On "Torture," Kraz duets with wah-drenched guitar for one of his more rock-based tunes, while the '60s-styled white R&B of "Jezebel" and "Unconditional Love" is reminiscent of the Zombies, the Rascals, and other bands of that ilk.
"On The Rise," "Wicked This Way," and "When The Day" benefit from fine songwriting and ensemble chemistry. The cast includes Dave Gutter of Rustic Overtones, Ryan Zoidis of Lettuce, Chris St. Hilaire of the London Souls, and singer Alecia Chakour.
Eric Krasno has finally found his solo voice, and it's a damn impressive one.
This article originally appeared in VG's November '16 issue. All copyrights are by the author and Vintage Guitar magazine. Unauthorized replication or use is strictly prohibited.