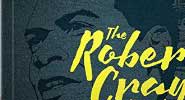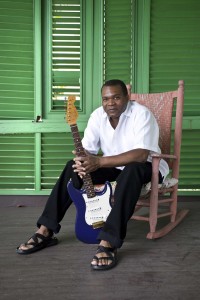 Robert Cray is a soul singin', blues playin' genius. You might want to believe he had a master plan to separate himself from the glut of "keeping the blues alive" flag wavers in the early '80s, but his evolution was natural, as well as collaborative. In an era of new wave and punk, Cray sidestepped the traditional three-chord, 12-bar blues structure, and surrounded himself with talented producers who understood the ear-friendly accessibility of R&B and compositions with vivid imagery.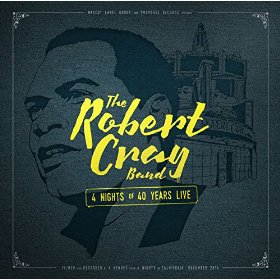 With one hand in the blues, and the other mining iconic sounds found on Stax, Duke, Back Beat, and Hi Records, Cray took minor keys and the influence of Bobby Blue Bland and elevated it to a fine art. It ultimately earned him five Grammys. And his soulful yet recurrent film noir-ish musical style is a successful recipe he will not be abandoning anytime soon.
Now, 41 years after Cray first entered the music scene, he's celebrating his 40th anniversary with a live retrospective that combines the past with the present. The two-CD audio portion of this collection features 19 live performances. Selections include songs from the 1982 San Francisco Blues Festival and a '87 appearance on the Dutch TV program "Countdown." Thirteen of the tracks were recorded last year at different L.A. venues. These recordings are all A-game performances, Cray delivering a master class in soul-saturated singing, no-nonsense stage presence, and fat-free blues guitar.
Fan favorites include live versions of "Right Next Door (Because Of Me)," "The Forecast (Calls For Pain)," "Smoking Gun," and "Bad Influence." These are offset with selections from 2012's Nothing But Love and '14's Twenty.
Harmonica specialists Lee Oskar joins Cray for a powerful version of "Sittin' On Top Of The World" while Kim Wilson is on hand for a fiery rendition of the Fabulous Thunderbirds' cut "Wrap It Up."
Cray's core group consists of longtime collaborator/bassist Richard Cousins, keyboardist Dover Weinberg, and drummer Les Falconer. Producer/drummer Steve Jordan also makes an appearance. The band is also joined by a horn section that includes Trevor Lawrence, Steve Madaio, and Tom Scott.
This offering makes a perfect one-stop-shop to appreciate what Cray is all about. The performances are mesmerizing, and fans will value how Cray breathes new life into his early material without rewriting it. Class, integrity, soulfulness, and playing explicitly in support of the song, are the key components in this inspired collection.
---
This article originally appeared in VG's January '16 issue. All copyrights are by the author and Vintage Guitar magazine. Unauthorized replication or use is strictly prohibited.