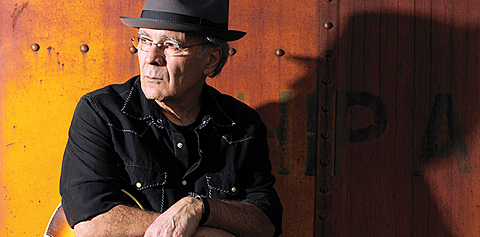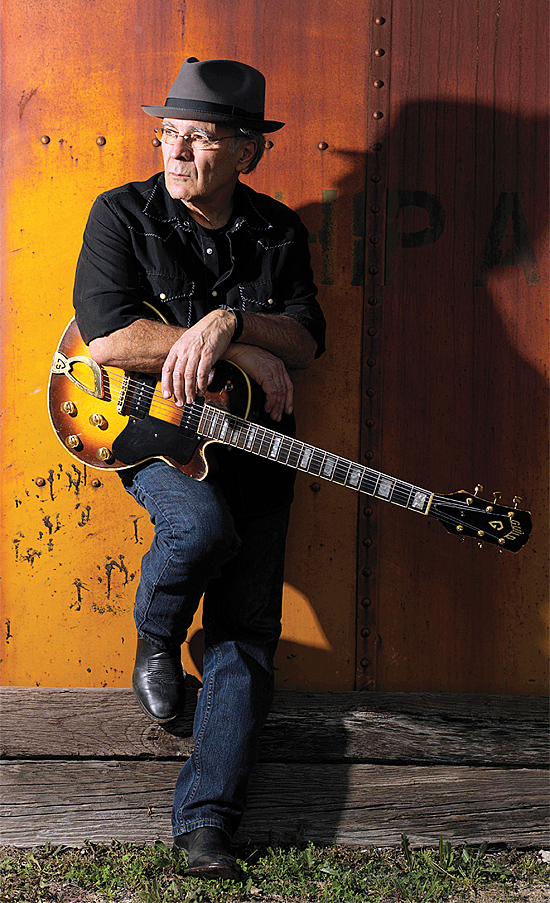 Ray Bonneville's latest album, Easy Gone, glides on a steady groove.
"I really like the way it sounds with these guys," he said of drummer Geoff Arsenault and bassist Gurf Morlix. "Their groove is in the same family as my groove."
It took Bonneville years to feel where that groove should come from, but, he says, "I've learned to just trust my instinct. In New Orleans, I learned that I needed to trust the inner thing that drives the groove. I learned not to manipulate it, emotionally – just let it be. And that's what we did. One, two, three, four, and here's the groove. No discussion. If everyone's listening, you'll get that feeling; like ingredients in a soup – that really good taste."
Bonneville grew up in Quebec, speaking only French, then his family moved to Boston when he was 12. "There was a little language barrier, so the school put me with some less-interested kids. So, I was a little less interested and became a juvenile delinquent."
Then, he started to play guitar after listening to rock pioneers like Ricky Nelson, Roy Orbison, and Elvis Presley. He didn't grasp their influence, though, until he returned from serving in the Vietnam War.
"When I came home, I heard the Delta and Chicago guys. I really started listening to Howlin' Wolf, Muddy Waters, John Hurt, Lightnin' Hopkins. I'd always liked Hank Williams, Etta James – anything with a deep groove – but for the first 20 years of my career, I'd never do songs the way they were on the record. I'd get the guitar and try to make them mine. When I started writing in my 40s, though, I discovered a vehicle."
His writing guitars are two vintage Gibson acoustics – a '43 J-45 and a '48 LG-2 – but he uses electrics onstage and in the studio. "I use two or three amps and different microphones, and we blend sounds into something smokey and gritty. I'm into a slightly dirty tone, so I'm really happy with the guitar sound on the new record."
A fan of P-90 pickups, his first electrics were hollow/semi-hollow Gibsons. But, wanting to tour with something smaller, he found a Melody Maker and installed P-90s. "I love how deep the tone is, but it also has that shimmer on top."
His amps are always Fenders. "My favorite combination is a Princeton and a Champ. One is dirty and the other is dirtier (laughs)!" For smaller venues, he'll use a Princeton. On a bigger stage, it's a VibroVerb modded to carry a single 12″ speaker.
Each song on Easy Gone has a groove that comes with a great story. "I have yet to figure out what my writing process is. In general, I overwrite; I write a story and I look to unlock it. If I can get a handle on who it's about, I'll take everything that is not that. I let the listener imagine as many things as possible; I supply the outline and let them add details."
---
This article originally appeared in VG's October 2014 issue. All copyrights are by the author and Vintage Guitar magazine. Unauthorized replication or use is strictly prohibited.
---