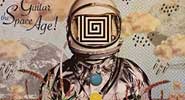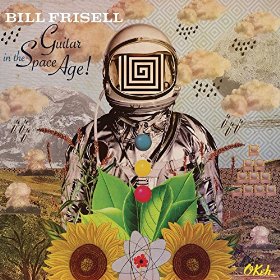 It's almost impossible to pigeonhole Bill Frisell, and his latest album will make it even harder.
The guitarist and his band reinterpret some of the pop and rock songs here that made Frisell and the other string-bender in his band, Greg Leisz, take up their instruments in the first place. And while the album will no doubt have critics saying it's not jazz and asking why these songs need a redo, the 12 covers and two Frisell originals create a magnificent journey for the listener.
It's evident from the first cut – a reworking of the Chantays' hit "Pipeline" – that this is not just a cover album. Nor is it merely an exercise in nostalgia. The band never loses the feel of the original, yet adds sophisticated guitar parts and pushes the familiar song to seven minutes.
"Pipeline" sets the stage for the record in a couple of ways. The interplay between Frisell and Leisz is brilliant, with harmony parts that seem spontaneous and planned all at the same time. And, it's one of several songs with surf roots on the record. When you hear this song, "Baja," and "Telstar" in the hands of these skilled musicians it's a reminder that this kind of music is honest and beautiful, as opposed to the cliché it has often become.
There's a lot of ground covered by Frisell and band. A version of the Byrd's "Turn, Turn, Turn" stays fairly close to the original with droll interplay from the two guitarists.
Frisell pulls out a wah pedal for a laidback version of the Junior Wells-Buddy Guy blues classic "Messin' With The Kid." This version simmers more than burns, and whether that's good or bad will depend on the individual listener.
The Beach Boys' "Surfer Girl" is one of many highlights. Frisell handles the gorgeous melody while Leisz plays pedal steel that seems beautifully to recreate the harmony vocals of the original recording.
"Cannonball Rag" and "Bryant's Boogie" hint at the country influences that have sneaked into Frisell's music in the past 20 years.
The song that wanders the farthest from the original is a version of the Kinks' "Tired Of Waiting For You." After the familiar melody, the band gets psychedelic with the guitarists feeding off each other and bassist Tony Scherr and drummer Kenny Wolleson leading them to other spheres.
While seemingly simple, every time you hear Guitar In The Space Age! you're rewarded with more guitar and musical gold.
This article originally appeared in VG's February '15 issue. All copyrights are by the author and Vintage Guitar magazine. Unauthorized replication or use is strictly prohibited.