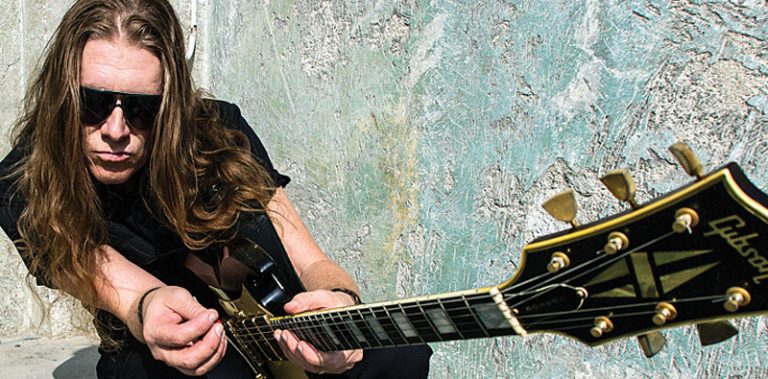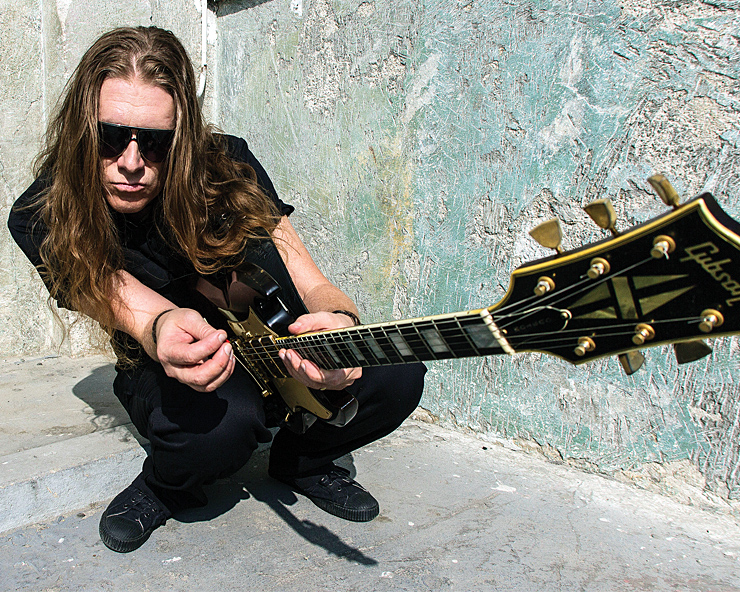 Former Racer X guitarist Bruce Bouillet overcame carpal tunnel syndrome to return to his first love – shredding. Now, he's back with a third solo album The Order Of Control, a hard-hitting concept record with big ideas, fat tones, and impressive production.
Before carpal tunnel forced him to stop playing, Bouillet played on albums by The Scream and other bands, and he turned to producing full-time.
"I didn't play for eight years," he said. "By some miracle, one day I picked up a toy guitar and discovered my hand didn't hurt anymore."
Was it a difficult transition from guitarist to producer?
I didn't know how to engineer, but I was familiar with the studio and had worked with guys like Eddie Kramer and Garth Richardson, so it was a fairly easy transition. Garth let me hang out at Sound City while he was recording. I started recording local bands and [eventually] got to record every person I idolized – Steve Lukather, Vinnie Colaiuta, Zakk Wylde, Dio, Simon Phillips, Roger Daltrey…
The Order Of Control benefits from your experience as an engineer.
I wanted to make it stand up against major-quality stuff. I went to a real studio that had a big room and good gear, recorded it, and paid real mixers. Instead of doing everything on a laptop, I went pro.
It's a concept album…
The idea is about present day, but deals with something that's happened over the whole period of humanity. It's about entities that are mixed in with society, that have a higher brain ability [and] use it to manipulate people, keep people from developing.
I had the story line and title, and was able to write music geared for it. Some parts are triumphant, some are dark. I didn't want to write something based on a cool riff – I wanted to write something attached to a title. It gave me a jumping-off point to write to the emotion, and see what chord changes I could find that would tap that emotion.
I also dissected a lot of albums – hardcore to pop. I learned every album that sold 10 million, just to see why it connected – everything from Back In Black to Boston to Garth Brooks. Some of the interesting things I found were key relationships, tempo relationships, and the sequencing of songs.
Are you still playing the Ibanez PF-300?
I still have it; it was a gift from Paul Gilbert for the tour we did. I was a Les Paul guy growing up, so it was really cool. It's chambered, neck-through, and plays amazing.
I'm working with Fujigen Guitars, and they made me a couple guitars that are very cool. On the album, I used them and a '78 Gibson Les Paul Standard I bought when I was 15.
Are you taking your show on the road?
Absolutely. I'm getting a lot of offers around the world and I really want to tour. I have new songs to preview, and I'm really looking forward to the next record.
---
This article originally appeared in VG June 2014 issue. All copyrights are by the author and Vintage Guitar magazine. Unauthorized replication or use is strictly prohibited.
---