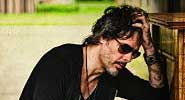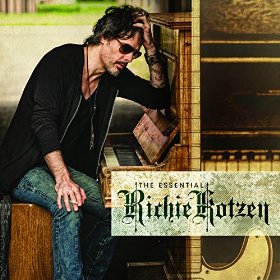 Richie Kotzen may not be a household name, but with nearly 20 albums and countless group projects on his resumé, he's on the verge. Coming to prominence in '89 after being signed to Shrapnel Records, Kotzen's career has been an epic trip through the shark-infested waters of the music industry. He remains an artist with a centered musical philosophy anchored by the forefathers of soul and a perfectionist's attention to craft. He also has the most wicked legato guitar licks anywhere.
Kotzen is a blue-eyed soul crooner with mutant guitar chops; he can dazzle, as well as touch the heart. He's fashioned a unique blues-based style combining shred with a singer-songwriter's methodology. His journey includes collaborations with the bands Poison and Mr. Big, and projects with Stanley Clarke, Greg Howe, and most recently the Winery Dogs with Billy Sheehan and Mike Portnoy.
This essential collection is a one-stop shop to find out what the big deal is. It's a two CD/DVD set of 23 songs personally chosen by Kotzen himself. It encompasses a buffet of electric and acoustic songs that orbit heavy rock, funk, classic soul, and bleeding-heart ballads. He plays all the instruments and self-produces.
CD 1 begins with the super-thick rock guitar sounds of "War Paint" and the radio-friendly "Walk With Me," which features a Theremin solo. These, along with "Lie To Me," are the only tracks not to appear on an album. Other highlights include bluesy resonator work and catchy rock choruses à la the Black Crowes on "Love Is Blind."
Kotzen knows his way around gigantic hooks surrounded by earthy guitar layers. "Go Faster" and the infectious tour de force "Fooled Again" continue with gritty guitar tones, stacked harmonies, and edgy production.
His soulful vocal rasp legitimizes the funk of "OMG (What's Your Name?)," while his Fender Rhodes playing is displayed on "Bad Situation" with a Sly Stone nod. Virtuosic guitar playing sizzles on "Doing What The Devil Says To Do" and "Remember."
CD 2 is primarily acoustic and features 10 re-recordings and two demos from the Winery Dogs. All the heart-wrenching stuff is here: "High," "Until You Suffer Some," and the plaintive acoustic piano ballad "Regret."
The Essential Richie Kotzen suspiciously skips his first seven solo albums and his Mr. Big contributions, but everything here is top tier. Fans may love the riveting performances, high-velocity guitar playing, or the gravel-soaked vocals, but this is an excellent retrospective of an underrated songwriter.
---
This article originally appeared in VG's December '14 issue. All copyrights are by the author and Vintage Guitar magazine. Unauthorized replication or use is strictly prohibited.
---