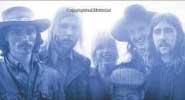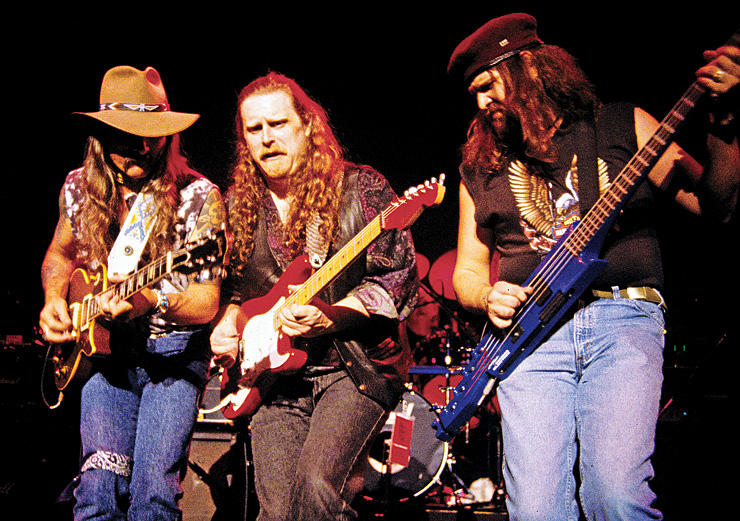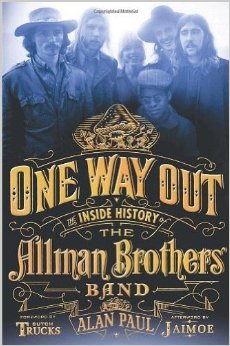 With the news that the Allman Brothers are losing guitarmen Warren Haynes and Derek Trucks at year's end, and the subsequent announcement by Gregg Allman that the band will call it quits, one of the greatest ensembles in the history of rock and roll will be no more. While it wasn't planned that way, the release of an oral history of the band, live CD from 1992, and live DVD from 1991 still gives fans reasons to celebrate.
The book tells a story that even a great scriptwriter couldn't make up. It's by turns compelling, inspirational, depressing, and brutally honest. Author Alan Paul talked with all the principals in the band, including road crew, managers, and family members; he has edited those interviews into an oral history that will at times be familiar to fans and at others introduce new incidents.
What's painfully obvious is that Duane Allman and Berry Oakley, both tragically lost to motorcycle accidents in the early '70s, were the driving forces behind the band. Their deaths sucked the life and brotherhood out of a group of musicians who had become family. All those interviewed offer various reasons for the band growing apart, but the fact that it became ridiculous enough that members didn't even see each other except on stage speaks volumes about why the music suffered after Dickey Betts pulled the band together for Brothers and Sisters.
The band's numerous resurrections are well represented with kudos all around for folks like Betts, Chuck Leavell, Lamar Williams, Haynes, and Derek Trucks. The downside isn't ignored by the principals, including the bad Arista albums they put out, the rampant drug use, and finally Betts being let go because, in part, the other members felt he was bullying them. The oral history format is the perfect way to understand how all the differing parties felt. Any fan of the Allmans will be fascinated by this book.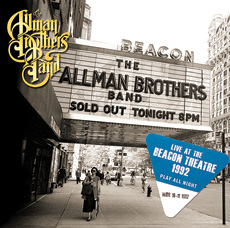 The CD, recorded at the Beacon in '92, is a fine snapshot of a band that has regained its strength behind Betts and Haynes' guitars and Gregg Allman's rejuvenated voice.
Highlights include a blistering "Nobody Knows" and "Jessica," with the impeccable jazz-influenced soloing you expect. Also of note is a three-song acoustic set. Allman's classic "Midnight Rider" gets a brilliant vocal workout that makes the band sound like they've been listening to CSN. "Seven Turns"
is folk heaven, and a reworking of Robert Johnson's "Come On In My Kitchen" shows how well this band knows the blues.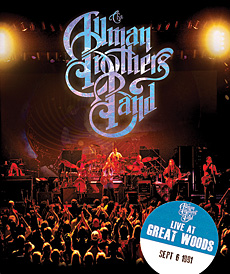 The DVD features the same lineup and captures highlight after highlight, showing how much jazz and improvisation influenced this band. Both Haynes and Betts play brilliantly on "Whipping Post" and despite having played "In Memory Of Elizabeth Reed" hundreds of times, they continue to breathe new life into the classic.
While the Allmans' place in rock history is secure, it's good to get some reminders on how good they are and were.
This article originally appeared in VG's June '14 issue. All copyrights are by the author and Vintage Guitar magazine. Unauthorized replication or use is strictly prohibited.