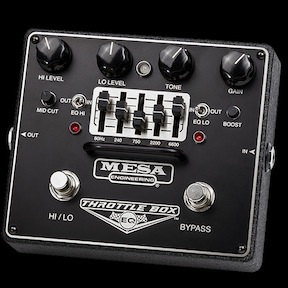 Mesa has added three EQ pedals to its lineup. The Throttle Box includes two modes controlled by a Hi/Lo footswitch that enables two gain regions. Its graphic equalizer can be assigned to either or both modes so it becomes active upon mode selection. Its Mid Cut control allows global scooping of the mids.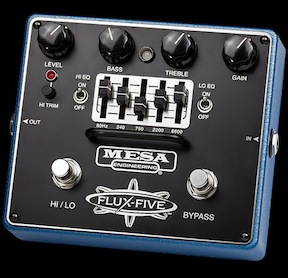 The Flux-Five EQ adds Mesa/Boogie's five-band equalizer and footswitchable Hi/Lo performance modes with Hi Trim.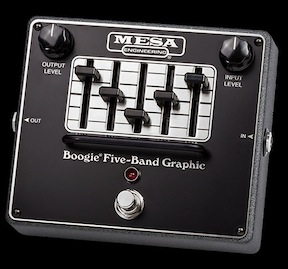 The Boogie Five-Band Graphic EQ stand-alone pedal offers the same tone shaping power and hand-built quality as those found on Mesa's amplifiers. To learn more, visit www.mesaboogie.com.