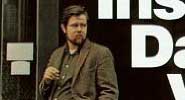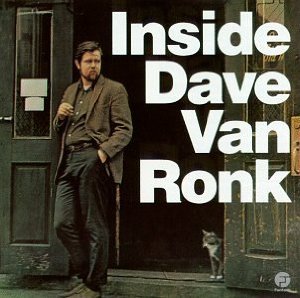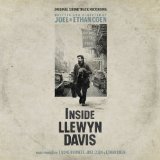 The 2013 Coen Brothers film, Inside Llewyn Davis, chronicled a week in the life of a Greenwich Village folksinger during 1961, a character loosely based on the late Dave Van Ronk. T-Bone Burnett handled soundtrack duties. His selections often receive lavish, almost automatic praise, yet his work can be sterile and, on period films like the 2000 Coen film O Brother, Where Art Thou, he doesn't always accurately reflect the music of a given era.
This time Burnett nails it. He ably recreates the sound and the feel of the Folk Revival era. Like Inside Dave Van Ronk, the '64 Prestige LP that informed the film and inspired its title, the soundtrack stresses traditional numbers. The cast, including star Oscar Isaac, an accomplished guitarist, do their own singing. "Five Hundred Miles" is effectively performed by co-stars Carey Mulligan, Stark Sands, and Justin Timberlake. A pop novelty tune, "Please Mr. Kennedy" spoofing the '60s space program, was partly inspired by Larry Verne's 1960 pop hit "Mr. Custer." The soundtrack includes an unissued studio version of Bob Dylan's "Farewell" and Van Ronk's "Green, Green Rocky Road," along with Isaac's version.
A commemorative vinyl reissue of Inside Dave Van Ronk, released to commemorate the film, reveals his skills as a singer, playing 12-string, autoharp, and dulcimer. But an earlier CD combining it and his 1963 LP Folksinger, puts Van Ronk in a broader context, revealing his blues skills on "Stackalee" and love of early ragtime and jazz on "You've Been A Good Old Wagon." It also includes "Hang Me, Oh Hang Me," recreated by Isaac in the film.
This article originally appeared in VG's May '14 issue. All copyrights are by the author and Vintage Guitar magazine. Unauthorized replication or use is strictly prohibited.