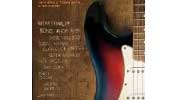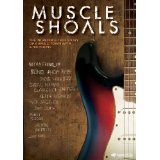 To the rest of the world, the Swampers are best known from the cryptic verse in Lynyrd Skynyrd's "Sweet Home Alabama." And while they might have picked up Mr. Van Zant when he was feeling blue, most folks can't say the same.
But that's simply because most folks couldn't name a song the Swampers played on if their life depended on it. For better or worse, that's the way the world turns for most good studio musicians.
And the Swampers – a.k.a. the Muscle Shoals Rhythm Section – are indeed good. Most all guitar players and true music fans can list many a song for which they created their trademark soulful, snappy, and downright swampy backline, including tunes by Wilson Pickett, Aretha Franklin, Etta James, Percy Sledge, the Rolling Stones, Elton John, Bob Seger, and yes, Lynyrd Skynyrd.
Happily, the Swampers and the Muscle Shoals, Alabama, recording studio they called their sweet home is now getting its due amongst the rest of the world thanks to director and producer Greg "Freddy" Camalier's phenomenal documentary film. As the subtitle states, it's indeed "The Incredible True Story of a Small Town With a Big Sound."
The four founding Swampers are guitarist Jimmy Johnson, bassist David Hood, drummer Roger Hawkins, and the late keyboardist Barry Beckett. They were later joined by guitarmen Pete Carr and Eddie Hinton and keyboardist Spooner Oldham, among others. Their nickname came thanks to one of their biggest fans, Leon Russell.
The rhythm section was created by Rick Hall, owner of Fame Studios. The town became one of the most famous and influential music meccas in the world. Think of just some of the songs cut there: "Mustang Sally," "When A Man Loves A Woman," "Brown Sugar," and a take of "Freebird."
Fame and the Swampers' subsequent studio at 3614 Jackson Highway also stood at a crossroads of race. Here, in the heart of the Deep South, a backline of all-white musicians supported black singers like Wicked Wilson and the Queen of Soul in crafting some of America's most influential music. Muscle Shoals became a melting pot. And a magic cauldron.
If the documentary can be criticized for anything, it's a reliance on too many interviews with "name" musicians – ironic, in a way, given the "nameless" sessionmen who played such a key role in making the music. But all of the stars pay homage where homage is due. Included are Mick Jagger and Keith Richards, James and Sledge, Greg Allman, Bono, Clarence Carter, and Jimmy Cliff. Still, it's the interviews with Hall and the Swampers that really add the insight into the studio's and music's story.
Muscle Shoals is beautifully filmed and told. And, as might be expected, it's bolstered by a phenomenal soundtrack. If you only see one film this year…
This article originally appeared in VG's May '14 issue. All copyrights are by the author and Vintage Guitar magazine. Unauthorized replication or use is strictly prohibited.