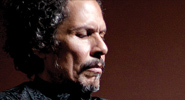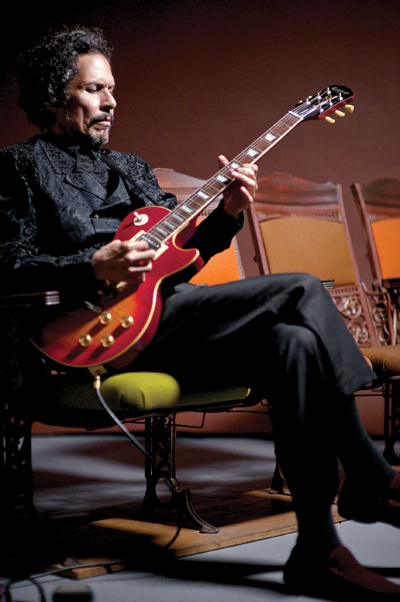 The son of bluesman Johnny Otis, Shuggie Otis was born into a world of blues, R&B, nightclubs, and stages. As a guitar prodigy, he played in his father's band, and as a teen was signed to Epic Records. The albums Here Comes Shuggie Otis, Freedom Flight, and Inspiration Information made him the most talked about artist of the early '70s. With B.B. King singing his praises and the hit single "Strawberry Letter 23" flooding the airwaves, it seemed Otis was on a rocket to stardom. But, after being branded "difficult" by record labels, he kept a low profile for nearly 40 years.
Today, he's back touring with the re-release of Inspiration Information, along with a companion record of unreleased songs, Wings Of Love.
How did the re-release come about?
I was getting ready to do a record with an independent label called Wax Poetics [when] Sony U.K. called. They wanted the album but didn't want to put it out by itself. Their plan was to make a companion to the re-release of Inspiration Information with four bonus cuts. Combined with Wings Of Love, the public would get 17 songs they never heard before.
There's a lot of mythology associated with you. It's been said that you've been out of the picture for 40 years, but you were actually gigging.
It's true. I was married and raising my youngest son, who's in my band. I was pitching albums and sending tapes on a consistent basis, but knew I'd be out for a while. Still, I had the best times of my life during those 40 years, and now I'm having the best time of my life with this tour. If I didn't have such a great band and the support from Sony, I wouldn't feel that way.
Did The Rolling Stones ask you to replace Mick Taylor?
That's true and that's all I want to say about it.
Did you say no to Blood, Sweat & Tears?
That's true, too. I knew I wasn't going to be in that band. I just did it because I didn't have anything better to do.
Spirit?
I said "No"; I jammed with them in my dad's studio.
David Bowie?
I said "No."
Buddy Miles?
I said "No" to all these people because I was too interested in my own music.
Quincy Jones?
He wanted to produce me, but that fizzled out. We're still friends.
Did you play bass on Frank Zappa's Hot Rats album?
Yes. Frank Zappa called my father, needing an R&B rhythm section.
Do you have any regrets?
No. I did it my way. If I can't do it my way, I won't be in music.
What's your number one guitar right now?
I don't have one. I'm very close to the Gibson 335, and I love the Gibson SG and the Fender Stratocaster equally. As odd as that sounds, I love a lot of guitars. I just love the guitar! I really fell in love with a new one, the Godin Passion.
You'll be hearing more guitar than ever. I'm able to play whatever I want. It's my group and I can play the solos longer (laughs)!
---
This article originally appeared in VG October 2013 issue. All copyrights are by the author and Vintage Guitar magazine. Unauthorized replication or use is strictly prohibited.
---