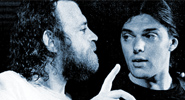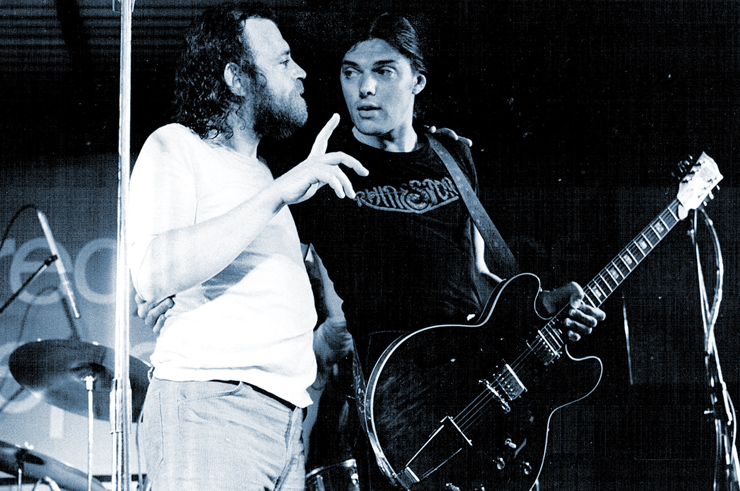 Cliff Goodwin was catapulted into the big time on a decade-long stint with Joe Cocker that began in the late '70s and during which he relied heavily on an early-'70s Gibson ES-335.
After growing up playing a Kapa Continental, a Silvertone Twin Twelve, and a Vox Super Beatle, Goodwin acquired a '67 Gibson ES-335 – but it was stolen in 1973. "The day after, I bought a new one," he said, and he used the Cherry Red instrument for a decade with Jon Butcher Axis, Cocker, to record parts of Robert Palmer's Secrets album, and on gigs with his own American Standard Band.
The Cocker gig came about via the two artists' managers, initiated by Cocker's search for a backing unit that was ready to play – and had "no bad habits!" The singer supplemented the American Standard Band with saxophonist Bobby Keys and keyboardist Nicky Hopkins and, after a few weeks of rehearsal, they were on tour in New Zealand and Australia.
A favorite memory from his time with Cocker derives from recording the hit "Fun Time," from Luxury You Can Afford.
"The band flew to Miami to cut tracks, and we were given no demos to work from. Allan Toussaint, the producer, sang a verse and chorus for us, then left the building! The version you hear is the one we came up with after an hour of jamming, working only from what he sang. I'm very proud of the guitar interplay between myself and Mitch Chakour."
Other guitars used by Goodwin during the Cocker era included a custom 335-shaped solidbody with a Strat neck, which is, "a beast to play… heavy and awkward, but it screamed!," and a Yamaha SG2000 that was part of an endorsement deal.
"I've played SG2000s from 1981 to now, alternating with a kit guitar," he said. "I sold the 335 in '83, thinking I had no need for it. Big mistake! The Strat had a more pointed sound, and the Yamaha is very much a Les Paul, so perhaps I thought the 335 was too middle-of-the-road."
Last September, however, good fortune smiled upon him…
"I was attending a guitar show in Worcester, when a man from the local scene told me, 'I think I have a guitar that might have been yours.' When he brought out this case with stickers all over it, I removed some and my name was stenciled on it – 'Cliff Goodwin, Worcester, MA, American Standard Band – Joe Cocker Band.' There it was, exactly as I had sold it, buckle wear and all. He was so gracious enough to sell it to me for what he had in it!"
Today, Goodwin stays busy working with Christine Ohlman, Rebel Montez, the Mohegan All-Stars, the Silverbacks, and other artists, and he's a consultant for Bose. His greatest "guitar journey," though, appears to have reached a conclusion.
"That 335 was with me through so many of my best musical life experiences. I must say it is not for sale anymore!"
---
This article originally appeared in VG September 2013 issue. All copyrights are by the author and Vintage Guitar magazine. Unauthorized replication or use is strictly prohibited.
---