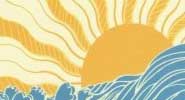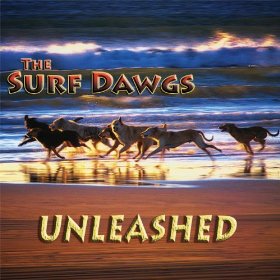 One of the nice things about the surf revival, which started rumbling at the end of the '70s and shifted into high after Pulp Fiction hit the silver screen in '94, is that players who'd undergone various stylistic shifts returned to their reverb roots – witness Blue Cheer's Leigh Stephens and his new Rocket Down Falcon Street.
Tom "Zippy" (or "Zip") Caplan joined the Litter, the Minneapolis garage band of Pebbles/Nuggets fame, in 1967 – replacing Bill Strandlof, who played lead on "Action Woman." His Surf Dawgs have released several CDs, including a Best Of. Unleashed is mostly covers, covering a widescreen panorama, from South Pacific's "Bali Ha'i" to Michael Jackson's "Beat It." But Caplan misses a golden opportunity to give the latter a surf makeover – instead cranking the overdrive and leaving as is, albeit without vocals.
The Ventures' Bob Spalding provides masterful lead on two covers from the iconic group's catalog, while Caplan shines on Spalding's power-packed "Bullet Wave" and a beautiful rendition of "Georgia On My Mind."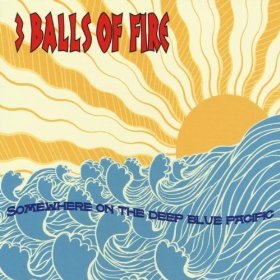 Since emigrating from Austin, 3 Balls Of Fire leader Mike Vernon has taken full advantage of L.A.'s surf pool, including drummer extraordinaire Dusty Watson here. Eclecticism is a strength with Vernon, who has produced compilations by the Fireballs and Jerry Cole. He manages to successfully walk the line between surf and easy listening, with a bit of noir thrown in, as on his original "Blue Beat." The three covers stick with that trend: finding common ground between Manfred Mann's original version and Love's edgier cover of Bacharach-David's "My Little Red Book"; laying baritone guitar over Count Basie's swing arrangement of the Bond theme "From Russia With Love"; and never lapsing into schmaltz in "Wave," the Jobim bossa nova.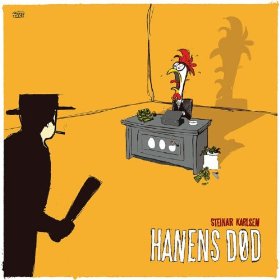 In the past, Vernon has sometimes relied on riffs more than melody. Here he shows that the latter is his strongest suit. It's a bit of a stretch to dub Norway's Steinar Karlsen "surf." He lists Mickey Baker, Jimmie Vaughan, Peter Green, Marc Ribot, and Dan Auerbach as "some" of his influences (note absence of usual suspects like Dick Dale), and his 10 originals here have a very cinematic feel. The title track and "Cigar" are tangos – the latter of the Argentinian variety, perhaps with an added bit of Buena Vista Social Club.
The upbeat "Piggtra" sounds like spaghetti Western channeled through the Go-Go's, with Link Wray (another of his influences) on guitar. "Kaktus" incorporates bluegrass, while "Sjeik" borders on Clapton à la "Steppin' Out."
The cool tools Karlsen uses include an Epiphone Sorrento (with P-90s), Gretsch Jet Baritone, Squier Telecaster converted to an Esquire, Epiphone Les Paul Goldtop, and Harmony/ Holiday Bobcat. All equal killer tone.
This article originally appeared in VG's November. '13 issue. All copyrights are by the author and Vintage Guitar magazine. Unauthorized replication or use is strictly prohibited.