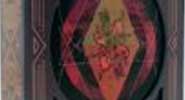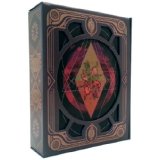 Over the decades, the Grateful Dead played more than 2,000 concerts, but none are as fabled, as mythologized as their performances on the magical spring 1977 tour. This 14-disc box set collects five complete shows from that run, displaying the band at a peak of energy and experimentation.
The tour came at an opportune time in the Dead's history. They had survived their psychedelic early years, then reinvented themselves with the rootsy Americana of 1970's Workingman's Dead and American Beauty. But now, they were in a middle age slump, seeking direction that resulted in three varied albums – 1973's almost forgotten Wake of the Flood, '74's lackluster From the Mars Hotel, and a creative rebirth with '75's Blues for Allah. After losing their finances and the dreary live album Steal Your Face, they were standing on the threshold of failure.
The Dead headed out on the road in '77 with the songs that formed Terrapin Station, to be released that July, in their back pockets. Those songs – especially Jerry Garcia's Mu-Tron III anthem "Estimated Prophet" – and the jams on other recent tunes literally took center stage in the band's shows.
This tour formed the basis of what the Dead would rely on for the rest of its long strange career. As Dead historian Steve Silberman writes in the liner book: "The spring tour of 1977… represented one of those Darwinian leaps, when the Dead took a bold collective step into the future, reinventing itself for a savvy audience eager to live on that edge where something new was always waiting to be born."
The five shows here include stops at the St. Paul Civic Center Arena, Chicago's Auditorium Theatre, St. Louis Arena, and the University Of Alabama Coliseum. Each night, the show included Dead chestnuts from all eras. But it was the new pairings of new songs and the extended jams that linked them that made these shows legendary.
Garcia's guitar work was at a creative zenith in "Estimated Prophet"/"Eyes Of The World" and "Scarlet Begonias"/"Fire On The Mountain." Bob Weir continued to prove himself one of the most innovative rhythm guitarists alongside the stellar bass playing of Phil Lesh. If it wasn't for Donna Jean Godchaux's "singing," these would be the perfect Dead shows.
This gorgeous box set was designed by graphic artist Masaki Koike and includes a book filled with the story behind each show and an essay by Silberman on the tour and the turning point it represented.
This article originally appeared in VG's November. '13 issue. All copyrights are by the author and Vintage Guitar magazine. Unauthorized replication or use is strictly prohibited.