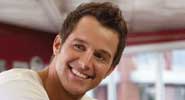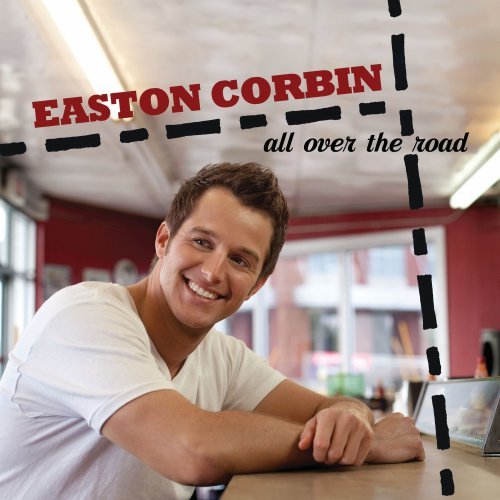 Florida native Easton Corbin earned justified acclaim for his 2009 debut album Roll With It, revealing his twangy traditional voice and obvious debts to George Jones, Merle Haggard, and the late Keith Whitley. Carson Chamberlain's spare, economical production accentuated those assets. All Over the Road retains the sound, with Brent Mason and James Mitchell handling electric guitar work and the ubiquitous Paul Franklin on pedal steel. All account for great instrumental moments, the tight ensemble work on the title song but one example.
The problem lies with the songs. Corbin's execution is consistent, yet too many numbers, including the title song and "Lovin' You Is Fun," are the sort of bland, watery, hook-heavy tunes aimed at pleasing country radio first and listeners second. "Tulsa, Texas," which flips city and state names, is catchy but free of any genuine wit. Corbin's debut proved him capable of handling more than fluff.
A few rise above the rest. Unlike so many current Nashville beach songs, "Hearts Drawn In The Sand," enhanced by Mason and Mitchell, avoids rehashing tired, shopworn Parrothead clichés. Unlike many current Nashville producers who use pedal steel mainly as a twangy background effect, Chamberlain, Whitley's former bandleader/steel guitarist, keeps Franklin prominent throughout.
Guitars drive both "This Feels A Lot Like Love" and "That's Gonna Leave A Memory." Despite its lightweight lyrics, "A Thing For You" features some sharp guitar-steel-fiddle ensemble playing. Corbin's strongest emotional moments come on "I Think Of You." He delivers a powerful reading of this ballad, its lyrics applicable to anyone missing a lover, sibling, friend, or relative.
All Over The Road reiterates Corbin's vocal strengths and Chamberlain's production is first-rate. That said, such talent deserves better, more consistent material.
This article originally appeared in VG's Jan. '13 issue. All copyrights are by the author and Vintage Guitar magazine. Unauthorized replication or use is strictly prohibited.