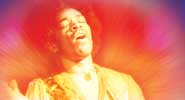 >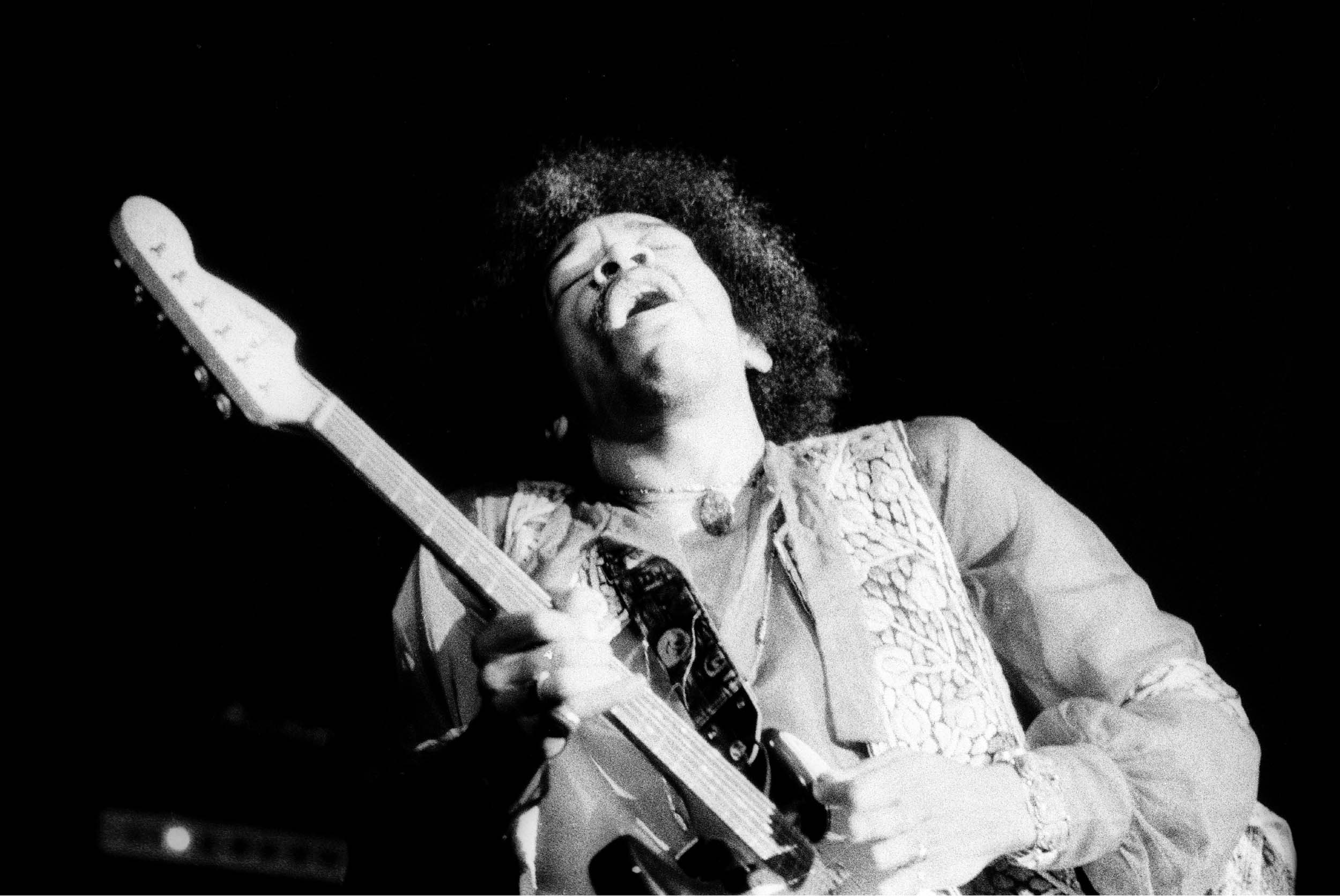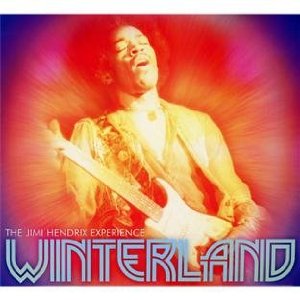 Winterland consists of four CDs, one for each night of the Experience's October '68 stint and a fourth disc of highlights from each night as well as a backstage interview with Jimi in Boston a month later.
Bootlegs of numerous Hendrix shows have made the rounds, but this is the real deal. The original onsite engineers were Wally Heider and Bill Halverson, whose cumulative credits include Cream's Wheels Of Fire, CSN's self-titled debut, Albert King's Live Wire/Blues Power, Van Morrison's Tupelo Honey, and dozens more (by Wes Montgomery, Otis Redding, Bill Evans, Chuck Berry, Ray Charles – you get the idea), including Hendrix' live Band Of Gypsies. The tapes were mixed by package co-producer Eddie Kramer, whose association with Hendrix is well-known (and who also worked his magic with the Beatles, the Stones, Traffic, Santana, Bowie, Curtis Mayfield, and John Mayall, to name a few). Mastering was performed by George Marino, who, in addition to remastering reissues of Hendrix' studio albums, has a resume that encompasses classics by Miles, Dylan, Lennon, Zeppelin, Queen, Sam Cooke, Stevie Wonder, AC/CD, and countless more. This isn't just the A-Team, it's the A-Team's starting lineup.
In his notes, Fricke dramatically states, "Even if you were there you're not done." But it's obvious from a few "observations" that Fricke definitely wasn't there. Like seemingly every other writer, he refers to Jimi's "six sold-out shows" over the three nights – which is misleading. At Fillmore and Winterland shows, it was standard that each act played two sets, with the bill going bottom to top, then repeating. Admission was three or three-and-a-half bucks, and they didn't turn the house. Acts soon learned (and liked) this, so they would rarely repeat songs – although Hendrix rarely walked off stage without doing "Foxey Lady" and "Purple Haze," sometimes back-to-back. Fricke also states the Jimi previewed "Voodoo Child (Slight Return)" from Electric Ladyland, which would not be released until two weeks later. True – but it wasn't uncommon for Bay Area FM underground bastion KMPX to have exclusive tapes prior to official release dates. So when Hendrix broke into "Voodoo Child (Slight Return)" after evening-opener "Are You Experienced?" the first two nights, the crowd recognized it and reacted immediately (at least on October 11, when a 15-year-old future guitar journalist was pressed against the stage, maybe 10 feet away from Jimi).
Speaking of "Are You Experienced," Fricke accurately states that Hendrix opened with it on the 11th, with Virgil Gonzalves of the opening act, the Buddy Miles Express, on flute. But as with Disc 1, that night's song sequence is jumbled around, with each disc beginning with the second set's extended instrumental opener, "Tax Free." Also, Disc 3 closes with the three-song finale of the first set. Apparently coproducers John McDermott and Jimi's father's adopted daughter, Janie Hendrix, (it's hard to imagine Kramer going along with this) think they can draw up a set list better than Jimi.
Nitpicking? Maybe, since obviously not every song played over the course of three nights could be included. But it would nice to adhere closer to the continuity of Hendrix' sets. On the plus side, the 36-page booklet is filled with beautiful photos by professionals Jim Marshall and Robert Knight, interrupted by only a couple of murky snapshots probably taken by fans (something Graham's shows never discouraged).
As for the playing captured in those sets and presented here, this is about as good as it gets. Over the years, some of Hendrix' "just ask the axis" lyrics have dated him to a certain time (as wondrous as it was), but hearing him here, utterly in command, the timelessness of his playing and music shines through.
Hendrix was not quite 26 here, just two years after Experience's Paris debut. The original lineup broke up the following summer, and not quite two years after this magical weekend, Jimi was gone. But whether October '68 or today, he'll remain the best until someone better comes along.
Don't hold your breath.
---
This article originally appeared in VG's Jan. '12 issue. All copyrights are by the author and Vintage Guitar magazine. Unauthorized replication or use is strictly prohibited.
---