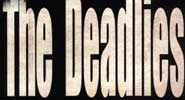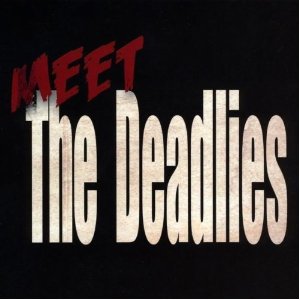 Though its song titles imply this is "surf music," James Patrick Regan and the Deadlies boast plenty of other inf luences.
Yes, there's plenty of reverb-drenched guitar from Regan, and bassist Bob St. Laurent and drummer Jim Lang can ride a wave with the best of them, but "Mayhem at Pillar Point" is a straightahead '60s garage rocker, while "Pig Farm" is a fun country tune with fine bending and twang. "Mojave Dry Run" is a creepy boogie with feedback and other cool guitar sounds. "Teahupo's" has surf overtones, but it's really just a fine rock instrumental with a funky edge. "B6 Shuffle" is a funky shuffle where Regan's guitar supplies the fuel.
There is plenty of surf. "Save the Waves" and "Pier Pressure" are heavy on the feel and have nasty, ultra-hyper guitar work from Regan; notes bounce off the walls. On "Splat!," the boys show a sense of humor to go with their chops; a mash-up of the theme songs from "Banana Splits" and "Batman," it's the perfect mix of rock and surf.
While Meet the Deadlies is loaded with fine playing, it's also full of what most rock and roll forgets these days – plain ol' fun!
This article originally appeared in VG's June '11 issue. All copyrights are by the author and Vintage Guitar magazine. Unauthorized replication or use is strictly prohibited.