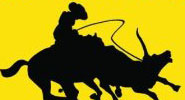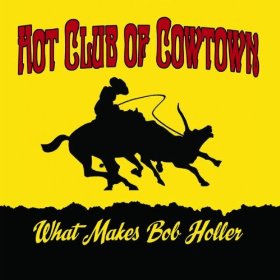 Bob Wills and his Texas Playboys and Django Reinhardt and Stephane Grapelli's Hot Club both blended early 20th century blues and jazz with the folk music of their culture. Both featured hot-shot fiddlers and guitarists, and both operated in their classic form from 1934 to 1948-'49, so they may have been aware of (and influenced by) each other, as well.
The Hot Club Of Cowtown pays tribute to both bands by its name and with a disc of Bob Wills songs played as if members of each band showed up for the same gig. The album was done live in-studio, without overdubs, and the musicianship is worthy of either Wills' or Reinhardt's group.
"It's All Your Fault" shows clearly how the two bands occupied adjoining branches on the same musical tree, as Elana James' vocal and fiddle come from the Hot Club side to meet Whit Smith's swing-style guitar… then things take on a subtle European flavor on "Time Changes Everything."
The band is enthusiastic, not snobbish; there's no surreptitious wink that says they're just playing dress-up, trying to be cooler than the crowd. The music Hot Club plays is of a certain time, sure, but it's not outdated. And it's going create a lot of new fans for this band and their musical predecessors.
This article originally appeared in VG's Jan. '11 issue. All copyrights are by the author and Vintage Guitar magazine. Unauthorized replication or use is strictly prohibited.