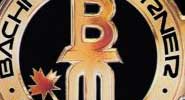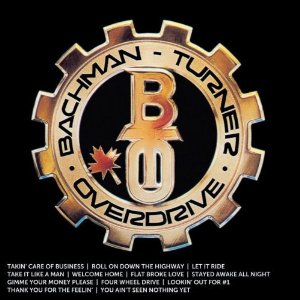 BTO holds an interesting spot in rock history, in essence serving as hard rock's ambassadors to AM pop radio. Their reign was brief, but from 1973 to '76, music fans could barely turn around without tripping over another catchy BTO hit, most of which are collected here.
You probably already know the story – the band hailed from Manitoba, Canada and co-leader Randy Bachman had already found success with the Guess Who. After leaving that band, he formed Brave Belt with bassist/ singer C.F. Turner, and that morphed into BTO in '73. After that, the hits just kept rollin'.
Icon is full of  Bachman's alternately tasty and heavy guitar licks, paired in tandem with successive co-guitarists Tim Bachman and Blair Thornton. The track universally associated with BTO is their '74 mega-hit "Takin' Care of Business," a tune that has since found a life of its own in movies and TV commercials. But it's a a bona-fide guitar classic, mixing boogie-woogie rhythm riffs and a signature doublestop lead lick into pure pop gold. One of its other highlights is the indelible way it captures a live vibe, notably in the percussion breakdown and Bachman's fat, woman-tone solos. Other hard-rockin' gems here are "Roll On Down the Highway," "Four Wheel Drive," and the superb stomper "Let It Ride," sung by Turner and featuring a perfect balance of electric and acoustic guitars – an art form lost on today's rock-and-rollers. Randy Bachman was also a credible jazz guitarist, which he brought to the fore at the end of "Welcome Home" and "Lookin' Out for #1," the latter as perfect a love letter to classic jazz guitar as you'll ever find in pop circles (dig how the 4/4 ballad switches to waltz time for the solo at the end).
The album closes with BTO's only #1 hit, "You Ain't Seen Nothing Yet," which again showed the band's skill for mixing hard rock riffs with pop nuance, cooking up a recipe for gold records. Icon's one embarrrasing gaff is the omission of the 1975 hit "Hey You." Otherwise, Icon is a perfectly serviceable greatest-hits collection.
This article originally appeared in VG's April '11 issue. All copyrights are by the author and Vintage Guitar magazine. Unauthorized replication or use is strictly prohibited.
<iframe width="420″ height="315″ src="http://www.youtube.com/embed/VlAED8jng5k" frameborder="0″ allowfullscreen></iframe>