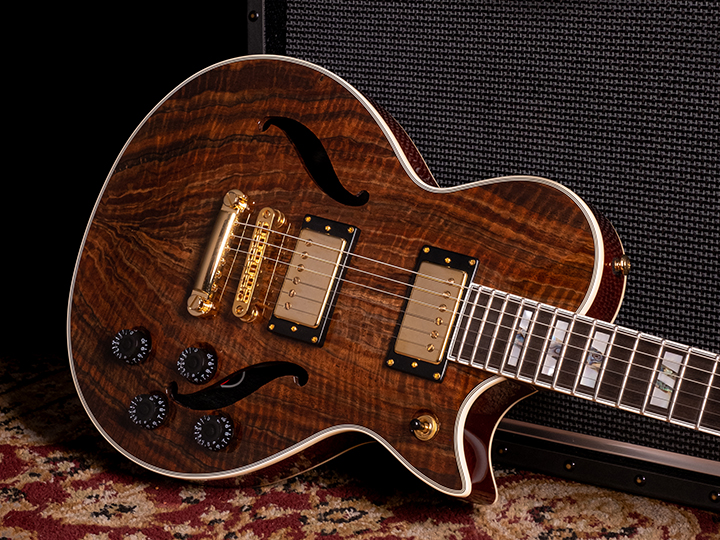 VANCOUVER BC, CANADA (April 10th, 2023) – Prestige Guitars is proud to announce its new Custom Shop facility in Vancouver, Canada.
The Prestige Custom Shop represents the culmination of the past 20 years building world class instruments. Every guitar leaving the facility is crafted utilizing the highest quality materials and components available. Whether choosing a builder creation or building your dream guitar; their team of Master Builders approach each guitar as a unique creation.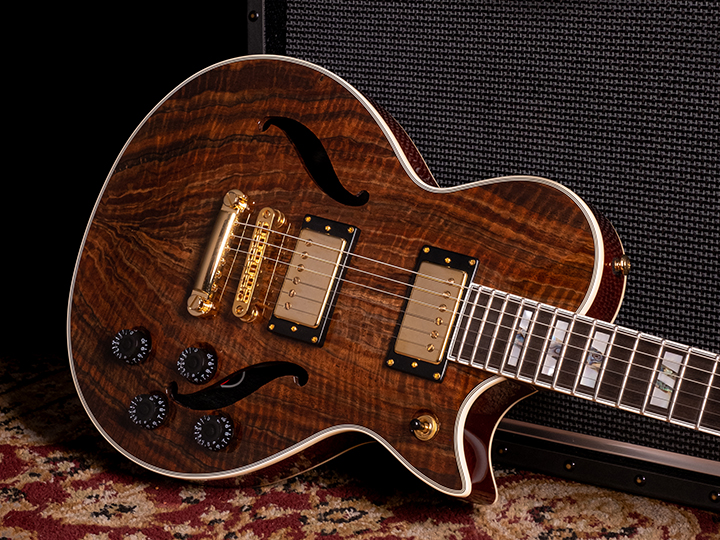 "The Custom Shop manufacturing facility in Vancouver is a dream realized" says Mike Kurkdjian, founder and President of Prestige Guitars. "This is where visionary art, master craftsmanship and exquisite tonewood meet. Our team captures the essence of these instruments, showcasing exceptional attention to detail and skilled artistry"
The process starts with their obsession in sourcing the top tonewood available. Prestige Guitar's wood library houses an incredible collection that is 20 years in the making. Everything from Brazilian Rosewood to Cocobolo; Ziricote to Snakewood; Hawaiian KOA to Master Grade Flame and Quilt Maple have been painstakingly curated.
The Prestige Master Builders work closely on each order; meticulously checking every detail at every step, to make sure the end result is a one-of-a-kind extraordinary masterpiece that is equally a family heirloom as it is a musician's tool.
Factory tours are available year-round to inspire your build and to meet with the Prestige Master Builders who will be crafting your guitar. The 5-man team of luthiers build approximately 20 guitars per month, some of whom are legacy artisans whose work span more than 2 decades.
About Prestige:
Prestige Guitars is a boutique, manufacturer of solid body and semi-hollow body electric and acoustic guitars from Vancouver, CANADA. This year marks 20 years of building world class instruments! Since their inception in 2003, Prestige Guitars have garnered various awards and accolades, and have been used on stage and in studio by countless musicians and artists worldwide.