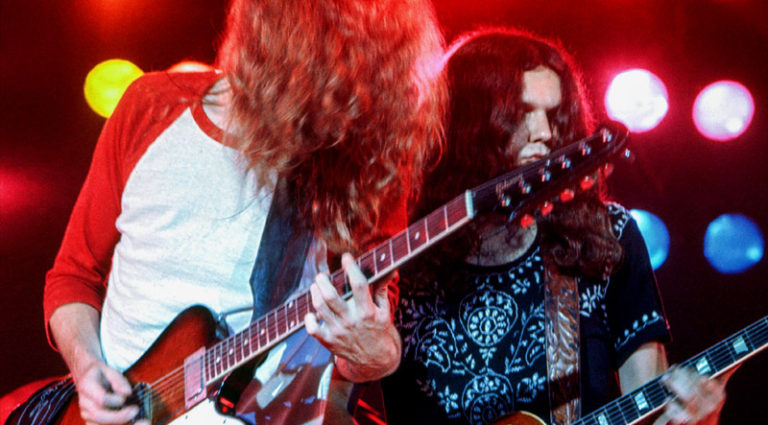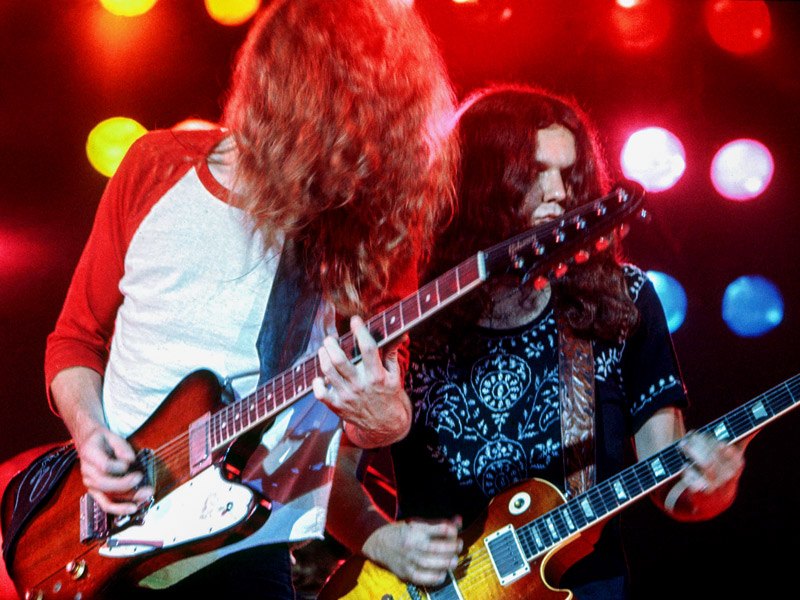 By early 1973, "Southern Rock" had come into its own, spearheaded by Capricorn Records and its keystone act, the Allman Brothers Band, whose music was melodic, popular, and brought plenty of memorable guitar riffs.
Though they could boast a rapidly expanding fan base, the members of a Florida group known as Lynyrd Skynyrd hit a wall after recording their debut album at Muscle Shoals Sound Studio in 1971-'72; the recordings were shelved awaiting a record deal.
Named after a high-school gym teacher, Lynyrd Skynyrd's approach differed from other Southern aggregations; unlike the Allman Brothers' harmony guitars or the Atlanta Rhythm Section's back-and-forth riffing, bandleader/vocalist Ronnie Van Zant had Gary Rossington and Allen Collins rehearse note-for-note unison lead breaks on their Gibsons. And once they finally signed with musician/producer Al Kooper's Sounds of the South label, sessions were set for the spring of '73 at Studio One, in Doraville, Georgia. A last-minute addition was guitarist Ed King, formerly with the Strawberry Alarm Clock, who hired on to replace bassist Leon Wilkeson, then stayed after Wilkeson abruptly returned, giving the band three guitarists.
Rodney Mills, chief engineer at Studio One, was upbeat going into the sessions.
"I was excited, because when I played bass in a band called the Bushmen, we'd gigged in Jacksonville a lot and knew the local players," he said.
Mills recounted that the Atlanta Rhythm Section was also using Studio One at the time, alternating sessions with the Skynyrd crew, who mostly worked with engineer Bob Langford.
"He was there most of the time," said Mills. "I'd assist on some things, but I had a lot on my plate with ARS, and Bob had a handle on the Skynyrd project."
Stringent rehearsals were part of the Skynyrd regimen, which made for productive time in the studio. Mills described the band as "…beyond prepared because they had rehearsed so much. And they were re-recording a lot of what they'd done at Muscle Shoals and had been playing for a good while. In fact, this album was a lot like capturing a band playing live."
Van Zant was as strict in the studio as he was in rehearsals.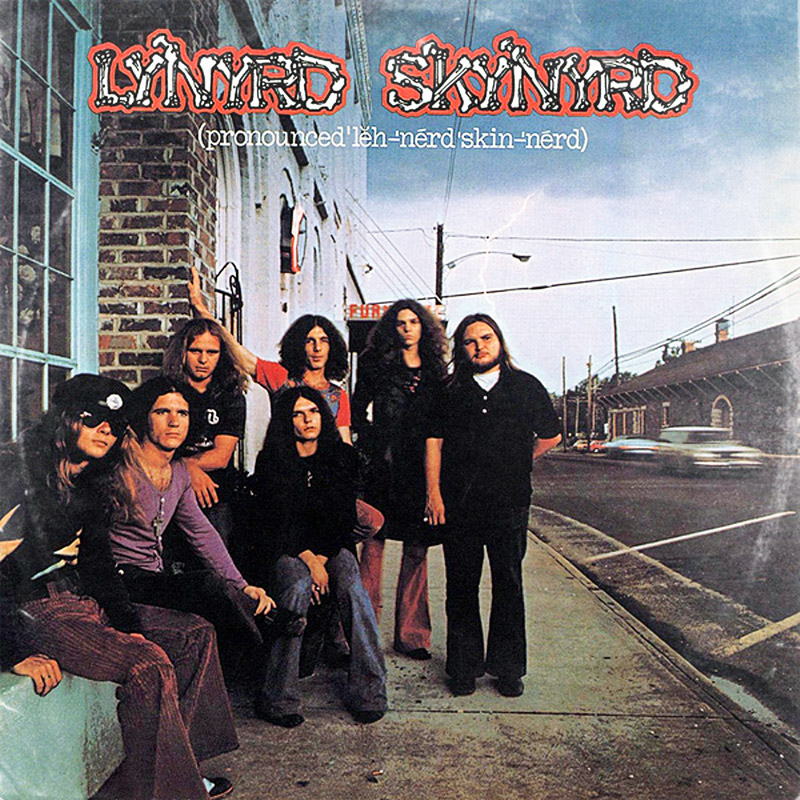 "Ronnie knew what level of performance each guy was capable of," Mills recalled. "He was a great front man, and took that position seriously."
Wilkeson brought Fender basses and Gibson Thunderbirds, but King's new '73 Stratocaster (VG, June '19) made a particular impression, including on ARS guitarist J.R. Cobb; "Ed was the one who really made me want to stick with a Strat," he said in a 2017 interview with VG.
Of the album's eight songs, five were re-recorded versions of tracks done first at Muscle Shoals, and among the other three, King and Kooper each co-wrote one with Van Zant, who had credit on all eight.
Producer Kooper suggested using the Mellotron heard on the plaintive "Tuesday's Gone," and by request of Van Zant and Kooper, ARS drummer Robert Nix – a big fan of Skynyrd – played on the song. In a 2020 interview with TapeOp magazine, Langford said the band recorded "Sweet Home Alabama" during the Pronounced sessions, but he didn't speculate on why it wasn't included, and the song became the lead single on the band's second disc.
Closing the album was "Free Bird," which would become the standard for extended Southern-rock songs that start slow then shift gears. The outro's "guitars from all directions" sound is thanks to Langford famously mixing eight guitar tracks down to two, bringing much protest from the band, which argued that it couldn't possibly re-create it in a live setting. But, Langford (with backing from Kooper) held his ground, and time has proven him right.
Released in August '73, (Pronounced 'Leh-Nerd Skin-Nerd') is a gritty workout that inspired an untold number of good ol' boy guitarists on its way to double-platinum status.
---
This article originally appeared in VG's August 2022 issue. All copyrights are by the author and Vintage Guitar magazine. Unauthorized replication or use is strictly prohibited.