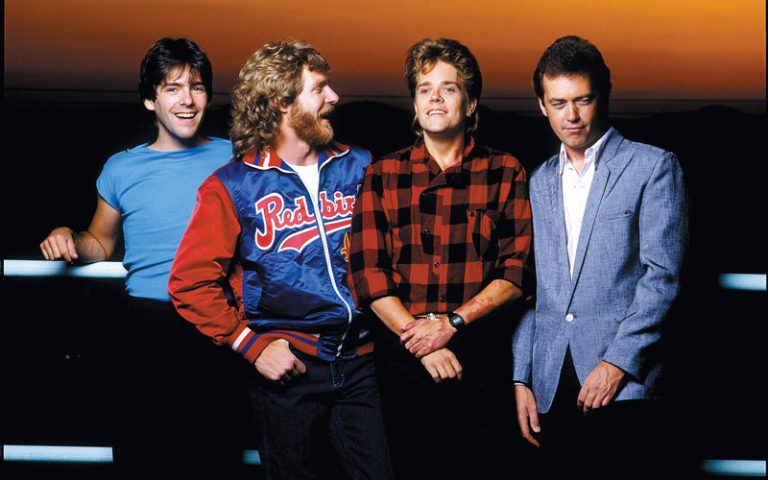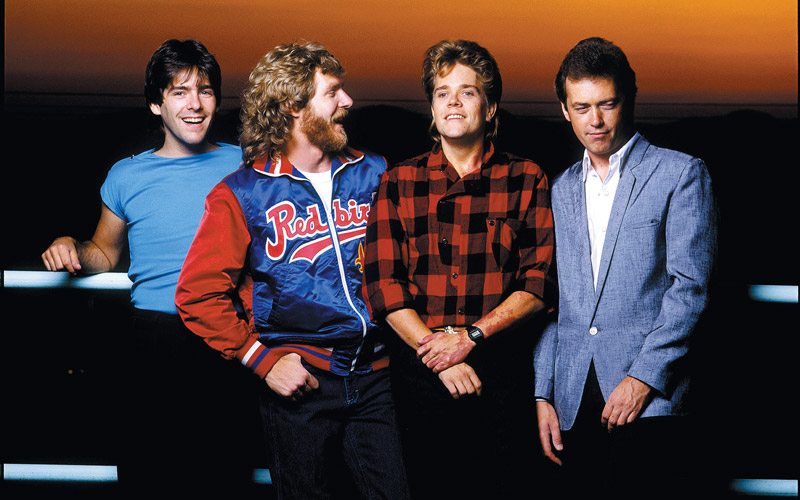 In an industry where success is measured in weeks or months rather than years, marking a 25th anniversary is no small feat. But Barry Poss, founder and head of Sugar Hill Records, is doing that. To celebrate the accomplishment, the label has released a four-CD box set with a DVD of performances from the archives.
Sugar Hill was founded in 1978 and in '79 its sixth release, "Sweet Temptation," by Ricky Skaggs, became its first "hit" record. But Sugar Hill was never created to make hits.
First and foremost, Sugar Hill has been an "artist's label" where the emphasis has been on producing recordings by musicians who make quintessentially American music. In the beginning, the label focused on artists making music in the Southern and bluegrass tradition.
The set's first disc covers 1978 to '86 with selections from Ricky Skaggs, Doyle Lawson and Quicksilver, John Starling, Peter Rowan, Marty Stuart (with Johnny Cash), Mike Auldridge, New Grass Revival, Tony Rice, Boone Creek, Chris Hillman, Hot Rize, Jimmy Murphy, The Country Gentlemen, The Hillmen, Doc Watson, The Osborne Brothers, Buck White, and Byron Berline, Dan Crary, and John Hickman. Sugar Hill also became known as a preeminent bluegrass label, covering the full spectrum of the genre. Neotraditional performers such as Doyle Dawson and The Country Gentlemen made classic bluegrass albums, while young turks including The New Grass Revival and Tony Rice created the beginnings of an entirely new genre of music that combined jazz sensibilities with acoustic instruments.
Disc two of the set covers '82 to '96. It includes material from genres other than bluegrass and demonstrates how much Poss' tastes have defined what has come to be known as "Americana" music. Here, you'll find western swing from Red Knuckles and the Trailblazers, old-timey music by Old And In The Way, Celtic music by Blue Rose, multinational acoustic music from the Russian band Kukuruza, and originals from songwriters including Tim O'Brien, Mike Cross, Robert Earl Keen, and Townes Van Zandt. Despite divergent musical styles all these artists share a pervasive feeling for tradition and reverence for their roots.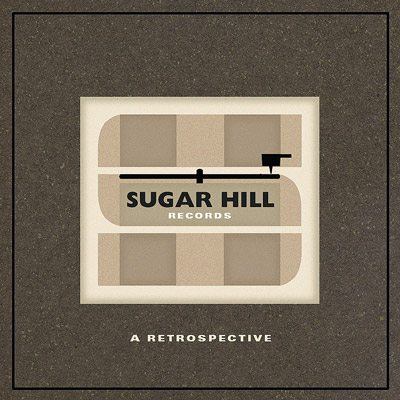 By 1993, Sugar Hill's musical focus had broadened to include more singer/songwriters, but bluegrass remained a fundamental component in the label's sound. On disc three, selections from bluegrass practitioners The Lonesome River Band, The Seldom Scene, Front Range, and The Laurel Canyon Ramblers join roots, Americana, and singer songwriters including Sam Bush, John Cowen, Robin and Linda Williams, Guy Clark, James McMurtry, Darrell Scott, Terry Allen, The Brother Boys, Psychograss, and Chris Thile, whose "Shadow Ridge" was recorded when he was only 13.
The last disc covers music released between 1998 and 2003. Easily the most eclectic, with something from almost every type of music that could be classified as Americana, this disc still has a remarkably unified spirit. Selections from Rodney Crowell, Nickel Creek, Don Rigsby, Scott Miller, Jim Mills, Molly O'Brien, Ronnie Bowman, Sean Watkins, Tara Nevins, Sonny Landreth, Aubry Haney, Jesse Winchester, Jerry Douglas, Donna the Buffalo, The Gibson Brothers, The Gourds, Clarence "Gatemouth" Brown, The Bad Livers, Bryan Sutton, and Dolly Parton cover a complete spectrum of genres. Bands such as Nickel Creek and The Gourds demonstrate that even though Sugar Hill has reached its silver anniversary, Poss continues to find and record fresh exciting talent.
Maintaining sound quality on a release that includes 25 years of recordings can't be easy. Fortunately, sound quality has been an important component of Sugar Hill Records since its inception. And all of the recordings in this set sound remarkably good. While some of the earliest live recordings have a flattened perspective in audiophile terms, they are never muddy and the sound doesn't distract from the musical enjoyment. Easily the most daunting recording from a production standpoint was the three-channel mastertape from The Hillmen. Fortunately, Bias Recording in Washington, DC, was able to find a vintage three-channel recorder at the Library of Congress so the tapes could be transferred onto a more conventional medium.
Liner notes from Poss help make this box a must-have even for hardcore Sugar Hill collectors who have all the original releases. The bonus DVD, which includes a documentary about the label, a passel of still photos, and music videos from Nickel Creek, Dolly Parton, Nashville Bluegrass Band, Robert Earl Keen, and Tim O'Brien, should cinch the deal. – Steven Stone
---
This article originally appeared in VG's November 2006 issue. All copyrights are by the author and Vintage Guitar magazine. Unauthorized replication or use is strictly prohibited.
---
New Grass Revival – White Freightliner