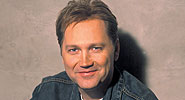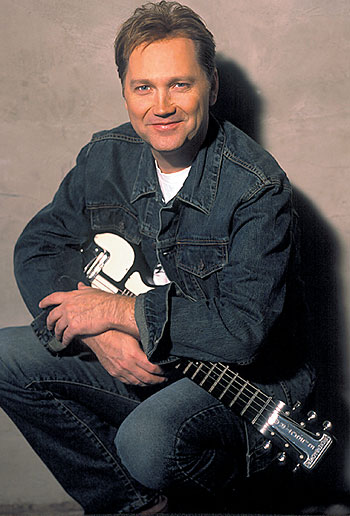 Steve Wariner is among the handful of guitarists designated as a certified guitar player (C.G.P.) by Chet Atkins. The last guitarist to receive the personal honor, Wariner served a pallbearer at Atkins' funeral in 2001. He also performed at the service.
In the dozen years since the release of No More Mr. Nice Guy, Wariner has released other albums and now runs his own label. Prior to our initial conversation with him in '97, Wariner had won a Grammy with an ad-hoc band called the New Nashville Cats, and has added two more of those awards in the interim, for performances on a Bob Wills tribute album and an appearance on the Brad Paisley tune "Cluster Pluck."
Wariner also participated in the first James Burton Guitar Festival at the Shreveport Municipal Auditorium in 2005, where he played a custom-made Kirk Sand nylon-string as well as a red mid-'80s Joe Glaser three-pickup with a B-bender (one of several custom Glasers he owns). He also took part in the finale, playing Merle Haggard's "Working Man Blues" alongside Burton, Paisley, and Eric Johnson.
"I'd never done something like that," he recounted. "You'd look across that stage at all of these great guitar players who were lined up… and I told James 'You started all this with your Telecaster!'"
However, Wariner felt compelled to record an album that honored the late mentor who bestowed the C.G.P. honor on him, and such a goal came to fruition with the recent release of a primarily instrumental tribute Steve Wariner, C.G.P. – My Tribute to Chet Atkins, the fourth album he's released on his self-owned SelecTone label. For Wariner, the creation of such an album wasn't a question of if or why, but when.
"The labels I was on didn't like instrumental songs, much less albums," Wariner recalled. "I had to fight 'em tooth and nail just to get one instrumental song on a regular album! I've been away from Capitol for about seven years, and since I've got my own label, I figured it was time to do another (instrumental) project… and that idea had definitely been on my mind since Chet passed.
"A lot of people have done guitar records, and they'll do their imitation of a song Chet might have done," he added. "But what's the point? He's done them better than anybody ever will. I tried to come up with something that had a different plan."
Wariner averred that the album, which consists of original songs that give a sonic tip-of-the-headstock to Atkins, as well as unique versions of tunes Atkins made famous, are arranged according to style, and Wariner pronounced the contents to be a "timeline."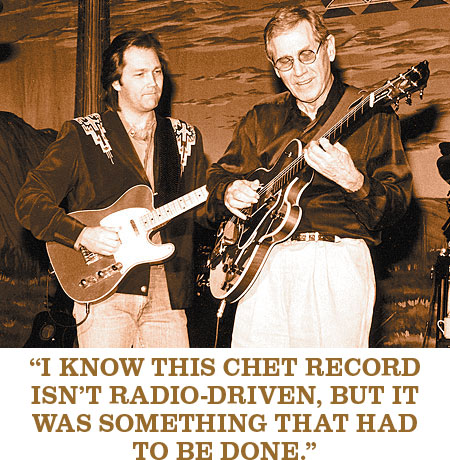 The songs Wariner calls "the earlier stuff" are played on an Epiphone archtop once owned by Atkins and set up to be "very D'Angelico-like," Wariner said. "I wanted something that sounded like it was from the early Chet days. I even used some vintage mics like Chet used."
He also used a mid-'80s guitar given to him by Atkins, which he describes as "a Gibson Country Gentleman that is from the early days when Chet first went to that company."
Wariner's red Glaser is heard extensively on My Tribute To Chet Atkins. The classical guitar parts were played on a Takamine, and on "6120" it should come as no surprise that Wariner played his '58 Gretsch 6120, which was the brand and model with which Atkins was most often associated by guitar lovers.
"It's beautiful, and it sounds beautiful," Wariner enthused. "I got it from a friend five or six years ago."
With a chuckle, he confirms that the strings on "Leona" – a lush ballad named for Atkins' widow – were mixed in what some music fans might call "an RCA Studio B arrangement," as a tribute to the legendary location in Nashville where Atkins worked as a musician and producer.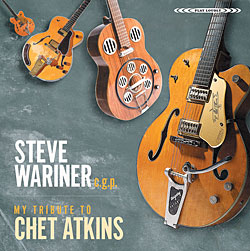 Wariner has been planning to showcase songs from the new album at special events, and will be adding some of them to his regular setlist.
The new album includes several unique and perhaps unexpected twists; "Reeding Out Loud" is a tribute to another Wariner mentor (and close friend of Atkins), the late Jerry Reed. There's also the fascinating "Producer's Medley," comprised of songs that pay homage to numerous hit songs produced by Atkins.
The album concludes with two vocal numbers, "Chet's Guitar" and "Silent Strings," the first an upbeat shuffle, the second one a somber number. The last thing heard on the album is jovial studio patter between Atkins and Wariner.
At this point in his career, Wariner has more control over his musical destiny than a lot of artists and performers, and is grateful for the opportunity to honor Chet Atkins.
"Chasing after platinum and gold records is awesome," the veteran guitarist reflected. "But I've been there, done that. I'm at a point in my life where I'm more focused on integrity and making the music sound great. I know this Chet record isn't radio-driven, but it was something that had to be done."