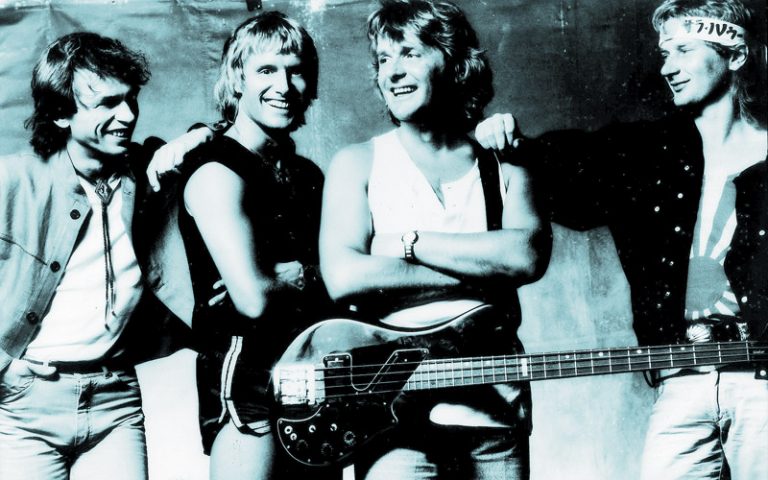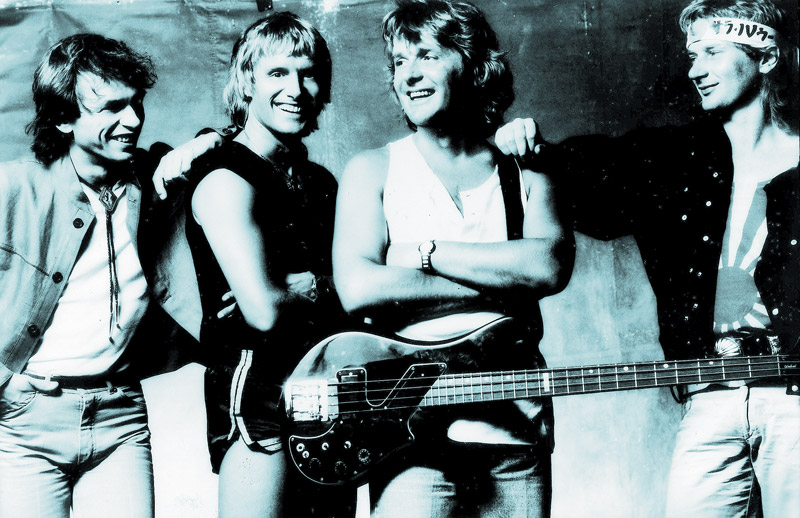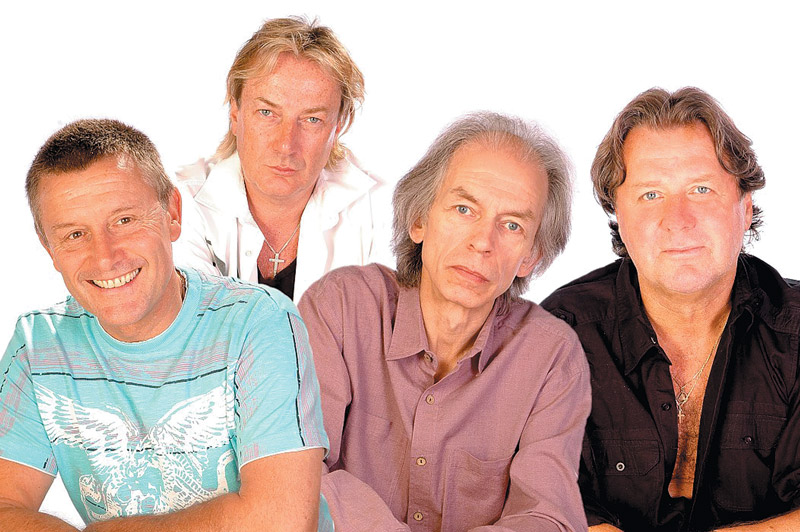 Bassist/vocalist John Wetton has exhibited his solid chops and plaintive baritone voice through the decades in King Crimson, Asia, and several other successful British bands, including Uriah Heep, Wishbone Ash, and Roxy Music. Then there's his successful solo career.
These days, though, Wetton is looking forward to a reunion tour with the original Asia, which also included Steve Howe (guitar), Carl Palmer (drums) and Geoff Downes (keyboards). Raised in the Midlands of England, Wetton isn't a converted guitarist, like so many other bassists.
"I started on keyboards, and my brother was a church organist," he said. "He would practice on our piano, which didn't have any pedals, so I'd help him by playing the bass parts on the piano. I got to understand the melody-right-hand/bass-left-hand relationship, and that's been my inspiration to this day. I liked rock and roll, but it was never melodic enough for me, but when Procol Harum, the Beach Boys, and the Beatles came along, I jumped at it."
Wetton began by playing bass on a regular guitar, and his first axe was a Framus, which Wetton said wasn't a particularly decent instrument, but, "It served its purpose, training-wise, because its action was terrible. So after that, anything else was good!"
Wetton first attained notice in a band called Family.
"That was good for me, because it put me into bigger places," the bassist recalled. "They were a bit rough around the edges, but solid and progressive. But then, when the opportunity arose to join King Crimson, I jumped at it."
Wetton joined the "second edition" of King Crimson (with Robert Fripp on guitar, former Yes drummer Bill Bruford, violinist David Cross, and percussionist Jamie Muir), which had not only undergone personnel changes, but was taking new directions and ultimately made the most abstract music the band ever recorded.
The affiliation thrust Wetton into the progressive rock limelight, and at the time he was playing a Fender Precision.
"It's a '61, and it was originally sunburst, but I stripped it." he detailed. "I still have it, and it may come out every few years. But if anything happened to it, I'd be distraught. It's got fantastic action, and the neck feels great."
The potent sound of Wetton's bass (occasionally running through an Italian-made wah) was also be heard on the albums Starless and Bible Black, Red, and the live U.S.A. before the band broke up. He later worked with Roxy Music and Uriah Heep, among others, then formed U.K., a prog-rock aggregation that released three albums in 1978 and '79. A definitive Wetton riff is heard in an uptempo portion of "The Only Thing She Needs," on Danger Money.
"That was the Precision," he averred. "I used it all the way through King Crimson, Roxy Music, Uriah Heep, and U.K., and it's actually on the first Asia album. I probably took it on tour, but more often used a Gibson Victory. That's when I started to go more towards active basses. The first time you use an active bass, it's like using a supercharger! So I put the Fender away. I then accumulated quite a few basses." These days, Wetton relies on a Fernandes bass.
When its debut album was released in 1982, Asia experienced dazzling success, and we asked about the "supergroup" hype that accompanied Asia's introduction, as all four members were veterans of other famous combos.
"We didn't have much choice about that," Wetton recalled. "It was a natural label; it seemed they could hang the band on that hook. We didn't discourage it, but we didn't push it."
Wetton described the nearly simultaneous advent of MTV as "…a huge bonus. All of the bands that had strong music around the first wave of MTV couldn't believe how much it helped. But at the same time, MTV got what it wanted out of us."
MTV was also a factor in Wetton's brief departure from the band after two albums, during which time Greg Lake played with Asia at a one-off concert in Japan that was broadcast live (details are disclosed in Wetton's biography, My Own Time). When Wetton returned, the guitarist slot on the third album, Astra, was occupied by Mandy Meyer. Further efforts, such as a live album recorded in Moscow, had Pat Thrall as guitarist, and Wetton ultimately left again to cultivate his solo career.
He stayed in touch with his former Asia bandmates, played gigs with Carl Palmer in a band called Quango, and played with Geoff Downes in Icon.
"Geoff and I had done some writing, and Icon was a way of putting that material out," said Wetton. "And we're doing another one."
There was also a teaching position at Rock School, an instructional course for 20 musicians, and Wetton described himself with a chuckle as a "…visiting professor. The students study your area of music for weeks before you arrive. I'll gladly go back; I got more out of it than they did!"
Wetton's Quango and Icon affiliations ultimately led into a full-blown Asia reunion. "We're doing a tour in the U.S, and later, Japan. The normal procedure would have been to make a CD/DVD, then go on tour. But we wanted to do it the other way around. We wanted to show people that we're here to play."
As for tour basses, he noted, "Fender is making a replica of my '61, complete with scratches! So I'll be using one of those, but I also have a deal with Fernandes, and I always use Zion (basses)."
Of his future, Wetton said, "I see Asia taking up quite a big portion of 2007, which is the band's 25th anniversary. We'll consider more touring, but we want to see how this one goes. We all know what our comfort zone is. I like to play bass, but these days, I like for things to be comfortable, y'know?" – Willie G. Moseley
For more information, go to johnwetton.com.
---
This article originally appeared in VG's November 2006 issue. All copyrights are by the author and Vintage Guitar magazine. Unauthorized replication or use is strictly prohibited.
---
ASIA – Don't Cry (Live 1983 with John Wetton)