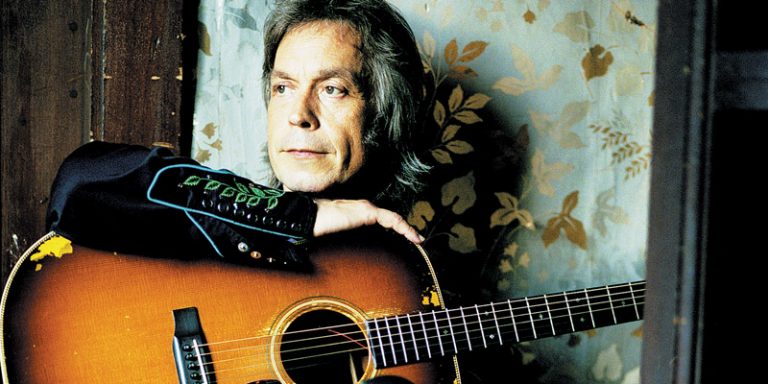 "I consciously did not want to make a knockoff of a Gram record or an Elvis record."
Jim Lauderdale is on a roll this year. And he's rolling in several directions at once. In February, he won a Grammy for
the year's Best Bluegrass Album for his CD The Bluegrass Diaries (Yep Roc Records). It marked Lauderdale's fourth Grammy nomination and second win, the first coming for an earlier bluegrass album, Lost in The Lonesome Pines with Ralph Stanley.
At the same time, Lauderdale released a new album, Honey Songs (Yep Roc) – but this one is pure and classic country western.
And this autumn he has yet another new CD on the way, a collection of jam-band tunes co-authored with Robert Hunter, who was Jerry Garcia's longtime lyrical conspirator. "They all have a thread," Lauderdale promises. That thread is his own tasteful songwriting.
Even in Nashville, a city brimming with musical talent, Lauderdale stands out. He has built a rock-solid reputation as a songwriter's songwriter, casting reliable hit material for the likes of Georges Strait and Jones, the Dixie Chicks, Vince Gill, Patty Loveless, and others. And then there are those four Grammy nominations for his own recordings, to boot.
Honey Songs is sweet music. And the band backing Lauderdale is as dulcet as it comes; dubbed Dream Players, the band includes Elvis' former Takin' Care of Business bandmates James Burton, drummer Ron Tutt, and pianist Glen D. Hardin, as well as pedal steel maestro Al Perkins and Bruce Springsteen's E Street Band bassist Garry Tallent. These are guys who've played on landmark recordings from early Ricky Nelson sides to the Rolling Stones' Exile On Main Street, Springsteen's Born To Run to Gram Parson's Grievous Angel. And that's just for starters.
There's also the lineup of harmony vocalists, beginning with Emmylou Harris and Patty Loveless and continuing on to include Buddy Miller, Kelly Hogan, and more. Dream Players, indeed!
The result is some of the hardest-hitting country music in a long, long time. From the first notes of the first song, "Honeysuckle Honeypie," Lauderdale's music speaks with a deep down-home accent and does not let up until the last notes of the final duet with Emmylou on "I'm Almost Back."
So, how do you write music for a band with this much talent and experience, let alone direct and rehearse them?
Lauderdale laughs at the question – a laugh that sounds more than a tad nervous even now. "It was daunting," he says. "And it took me a while to get used to. But it was really happening. I started relaxing more and more with it as time went on in the studio. They're all such pros and such terrific guys. I tried not to think too much about their great accomplishments and who I was there with in the studio.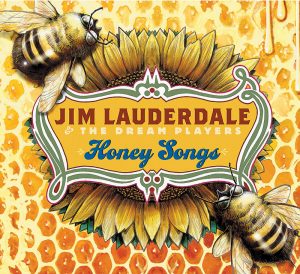 "Every song on this record was tailor-made and written with these guys in mind," he continued. "With most of these songs, I wrote the music first before I even had the lyrics; then I wrote the lyrics around the music. And so I had these guys to inspire me, musically, and the rest just kind of fell into place. We just did stuff in the studio – almost all live takes."
Lauderdale wrote charts for the songs using Nashville's standard "number system" charting. But with musicians of the Dream Players' caliber, he says he didn't want to dictate what they played or how they played it:
"For James in particular, a lot of it was by ear with him. I'd come up with some parts sometimes and just sing them to him; he'd pick it up and embellish it from there. With Al Perkins, it was the same. That's one of my favorite things to do – just sing them some parts and guitar licks, and those guys just totally take off with it."
For his part, James Burton just had a good time with the project. "There's no two songs alike; they're all different, they all go in different directions," he says. "I'm just being me and Al Perkins is just being himself; we're just doing what we do."
Burton also played it simple with his guitar sound. He relied on his Fender Telecaster signature model, the basswood-bodied, three-pickup version with its special five-way "Strat-o-Tele" switching.
"I like tone – I'm a tone freak," Burton explains. "I don't usually use a lot of effects. The only thing I used was a Boss chorus pedal to get certain tones and sometimes a little delay – that's pretty much it. If I needed anything else, they might add it at the board. I just go for good tone, straight through the amp."
For amplification, he says he borrowed what was available at Garry Tallent's MoonDog studio, where the album was cut. "I used an old silverface Fender Deluxe or Vibrolux, a small amp they had in the studio."
Burton's simplicity in his choice of gear belies the depth of the jams he and Al Perkins spark. Honey Songs may be an album of fine songwriting, but it's also a collection of hot music.
For Lauderdale, the sessions were a dream come true. "It was a fantasy to be able to do some recording together with James and Al," he says. "I'm dating myself, but so many of the records these guys played on were influential to me. I consciously did not want to make a knockoff of a Gram record or an Elvis record. I wanted to try to do something different. But because of my influences and because of those guys, there's bound to be some things reminiscent. Still, I did not want to make a copy of anything. These things just kind of came out." – Michael Dregni
---
This article originally appeared in VG's June 2008 issue. All copyrights are by the author and Vintage Guitar magazine. Unauthorized replication or use is strictly prohibited.