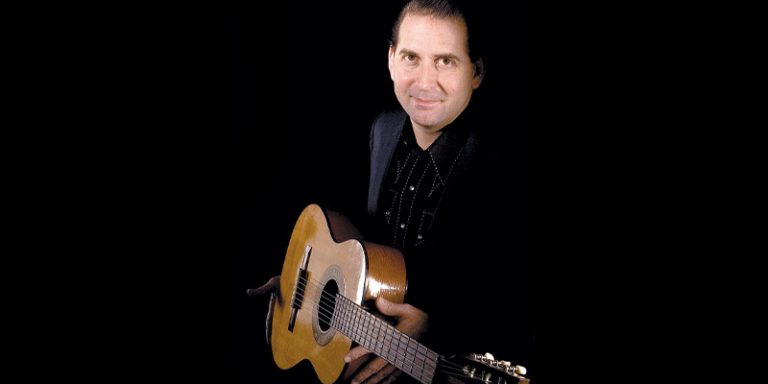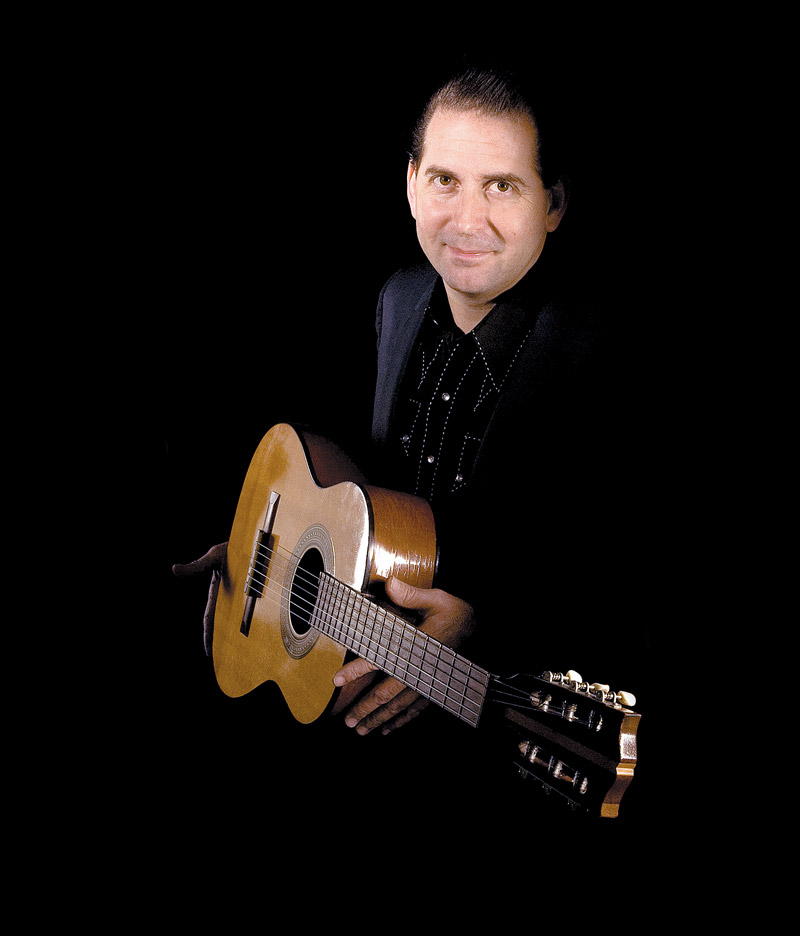 For a guitarist with fans and admirers around the world, Dave Gonzalez is one humble man. "I'm still trying to figure it out," he says of his playing. It's a hard statement to connect with the San Diego guitarist whose career spans over 30 years, thousands of shows, and more than a dozen albums.
Gonzalez grew up in a household where he found encouragement for his interest in music. "My cousin, Greg, had a brand-new Les Paul in 1968. He gave me a Freddie King record and hipped me to the Fender Bassman."
In the early '80s, Gonzalez hit the clubs, playing and hearing rockabilly and blues. "I was exposed to a lot of great musicians. I was especially lucky to play with Hollywood Fats – he'll always be one of my favorite guitar players."
Formed in 1981, Gonzalez's first band, The Paladins, was a hard-hitting rockabilly trio driven by Dave's vintage '57 Guild X-550. Playing 200-plus gigs each year for more than 20 years, he built a worldwide reputation and became so identified with his archtop Guild that Fender approached him in the late '90s to make a signature version.
"That was a real blessing, because the old '57 was falling apart. It had been re-fretted so many times they just wouldn't stay in anymore." Chris Fleming of the Fender Custom Shop took in the Guild and made a replica. "It was a long three months, but it's an amazing instrument."
By 2003, Gonzalez was looking beyond the rockabilly and blues scene for a different sound. He reconnected with longtime friend Chris Gaffney, a vocalist, guitarist, and accordion player revered throughout the Southwest. A songwriting session gave life to the new sound of The Hacienda Brothers and upon hearing the first demos, legendary Muscle Shoals writer/producer Dan Penn coined a new term for the new sound – Western soul.
Gonzalez credits Penn with helping catalyze a range of influences. "Dan saw that while our sound is centered around country and steel guitar, Chris is a fine soul singer. He said, 'You've got the country thing down, but I want to get you boys in the cotton patch.' Cotton is country and cotton is soul.
"I spent years studying and playing country and soul-style guitar, which to me seem very similar. In the Hacienda Brothers, I could play a lot of rhythm styles that I couldn't in a trio. And Dan doesn't have boundaries, which is a wonderful approach – to be able to write so freely."
Within the new group, Dave found his approach to solos changing. "I watch and listen to Chris – his phrasing affects my phrasing. Plus, we have the great David Berzansky on pedal steel guitar doing a lot of solo work. So I try to stay more between Hank (Maninger, bass), and Dale (Daniel, drums)."
Another unique difference is the long-necked baritone Gonzalez plays a lot. "It has the big sound, the extra-deep range, and I can still solo on it." Dave is currently testing a baritone prototype from Fender. "I had this cool Bass VI neck sitting around for years. Chris Fleming asked what I thought of putting it on a Jazzmaster body, and it's a hit!" The new guitar is Antigua-finished and has concentric knobs, a Strat-style jack, and a pair of Custom Shop Jazzmaster pickups.
Aside from the baritone, Gonzalez leans heavily on a selection of Telecasters. "Mike Eldred of Fender came to see the Hacienda Brothers early on and brought a killer gold-sparkle Buck Owens Tele, which was a real blessing. I toured and recorded with that guitar non-stop up until last year. I was getting afraid to fly with it, so Chris built a maple-neck Baja Special Tele – which is also a hit!"
When it comes to fretboards, Gonzalez is equal-opportunity. "I've had a lot of good maple Strats and a lot of rosewood Teles," he said. "My big Guilds had ebony fretboards. They all do something different and they all have a song in them." Another thing they all have in common is a set of Ernie Ball strings. "I bought my first set of Slinkys in '72 or '73. My cousin gave me a Teisco guitar and said, 'Get some Slinkys.'"
Gonzalez stage rig is basic. "I used an Echoplex for a long time in the Paladins and my main amp was a tweed Fender 4×10 Bassman or a Super Reverb. When I got into the Hacienda Brothers, I had to drop the volume way down. So we got some reissue Vibroluxes and, man, we fell in love with those amps! They're as loud as we need to get, perfect in the studio, and they hold up on the road."
Two big scars on Gonzalez's right wrist attest to how things nearly came to an end for him in June '07 when a car pulled in front of him on his '61 Harley. "I play it cool on my bike, but I had to hit the brakes and started sliding. Busted up my wrist in five places. Just one of those days, I guess." After a couple of surgeries, rehabilitation, and various plates and screws, he feels positive. "It's a little stiff, but I'm very lucky. If I had been hot-doggin', it could have been much worse."
Coming back from a career-threatening injury hasn't dimmed his enthusiasm for pushing himself to play at a high level. "In the Hacienda Brothers, I'm trying to cover a lot of different parts – rhythm, lead, baritone, organ, piano. To do it right, I really have to mind my Ps and Qs. It's a challenge, but I never get bored!"
The Hacienda Brothers have released two superlative studio albums filled with songs that define their Western soul sound. Their latest release, the live Music for Ranch and Town, gives an excellent feel for their exciting stage show. In addition to great songwriting, all of the releases offer more than enough tasty guitar work to keep listeners hooked to the speakers. – Wally Marx Jr.
---
This article originally appeared in VG's June 2008 issue. All copyrights are by the author and Vintage Guitar magazine. Unauthorized replication or use is strictly prohibited.