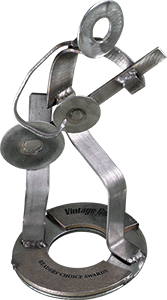 Each year, Vintage Guitar asks fans to select Readers' Choice winners for Player of the Year in four categories, along with Album of the Year. Included are selections for the VG Hall of Fame, which inducts three players, an innovator, and an instrument. Once again, nearly 5,000 votes were tallied online at VintageGuitar.com. Here, we proudly present the 2019 winners. See prior inductees…
Mark Knopfler
2019 Hall of Fame Player
He emerged in a late-'70s pop scene dominated by disco and stadium rock. Cooler people listened to punk and new wave. Knopfler, though, played fluid, nuanced-but-hooky fingerpicked guitar lines that sounded almost country, yet found a niche on rock radio and MTV; "Water of Love," "Sultans of Swing," and "Skateaway" separated his band, Dire Straits, from any other act at the time.
Beyond classification even through a dizzying rock-star apex in the mid '80s, he readily shifted to a multifaceted solo career in which he became a revered singer/songwriter and roots performer, enjoying collaborations with superstars ranging from Chet Atkins and Thomas Dolby to Emmylou Harris, Bob Dylan, and Jimmy Buffet.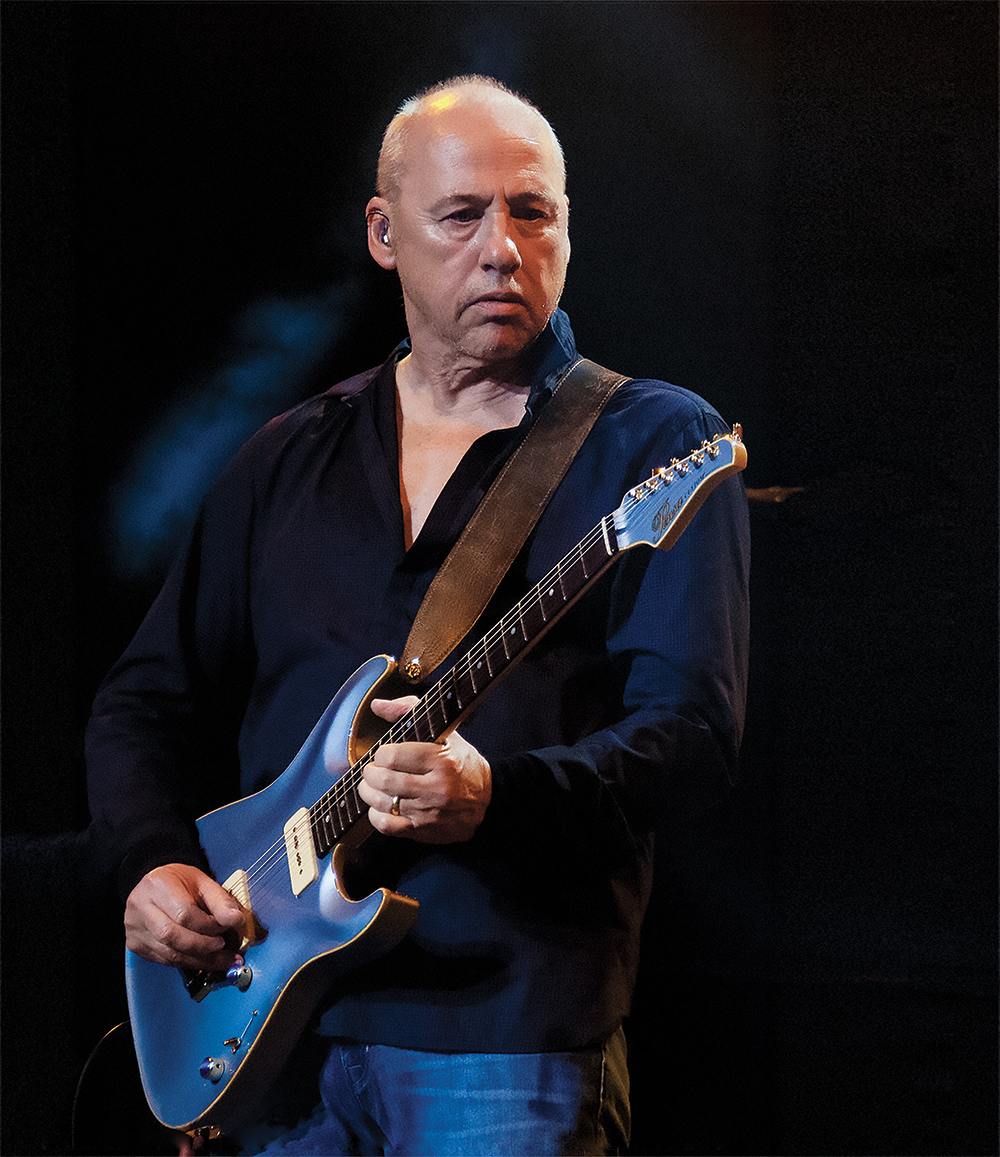 Growing up in Newcastle upon Tyne, Knopfler's musical weanings came courtesy of BBC Radio's "Listen with Mother" and an uncle who played boogie-woogie piano, harmonica, and banjo. Later enthralled by Hank Marvin's red Strat, he happily settled for a Höfner Super Solid and by 15 was copping licks from electric-blues masters like B.B. King, Buddy Guy, and Mike Bloomfield.
In high school, he formed a vocal duo that played folk clubs; a few years later, another local musician turned him on to the resonator guitar, and, by his late 20s, Knopfler was focused on writing songs and performing. In early 1977, he and his brother, David, formed Dire Straits and within a few months they'd recorded a five-song demo that included "Sultans of Swing," which promptly got heavy airplay on BBC Radio. In short order, a record deal led to their first album and a tour opening for Talking Heads.
Straits spent the next few years rising to stardom. That debut disc reached the Top 20 in the U.S. and fared even better worldwide. By the end of 1980, they'd released a third album, Making Movies, and were gathering acclaim along with Grammy nominations for Best New Artist and Best Rock Vocal Performance by a Duo or Groups.
In May of '85 came a fifth album, Brothers in Arms, and its lead-off single, "Money For Nothing," a witty, ironic song driven by a huge ZZ-Top-inspired riff rendered on Knopfler's Les Paul Standard. The song was Billboard's #8 U.S. single of the year, and the album has sold more than 25 million copies worldwide; in the U.K, it was the biggest-selling album of the '80s. It was also the first album to ship a million copies on compact disc.
After Brothers, Knopfler concentrated on film soundtracks (he wrote the score for The Princess Bride in '87), charity work, and making music outside the rock realm. In '91, he formed a latter-day version of Straits that recorded one album and did 300 shows on what would be its final tour. In 2018, the band was inducted to the Rock and Roll Hall of Fame.
In a career reaching 40-plus years, Knopfler has written and/or played on nearly 30 albums – six with Straits, nine solo, and 10 soundtracks. Along the way, he's been invested with England's OBE designation, had a dinosaur named after him, and become known for charity work. Today, he continues to make music of the highest caliber.
Chet Atkins Certified Guitar Player (C.G.P.) designee Steve Wariner got to watch Knopfler and Atkins work together in the studio.
"Playing bass on three or four tracks from Neck And Neck… what an experience that was! Mark is a brilliant guy in the studio and I'm very glad to have been a part of it. One day, I drove my '66 Corvette to Chet's house; Mark's a serious car guy, and I loved watching him take it for spin, peeling out in Chet's driveway (laughs).
"Mark is very deserving of a place in the Vintage Guitar Hall of Fame." – Ward Meeker
2019 Hall of Fame Players

| | |
| --- | --- |
| 22% | Mark Knopfler |
| 12% | Peter Frampton |
| 12% | Michael Bloomfield |
| 11% | Roy Buchanan |
| 11% | Ritchie Blackmore |
| 9% | Dickey Betts |
| 8% | Dick Dale |
| 8% | Vince Gill |
| 7% | Mick Taylor |
---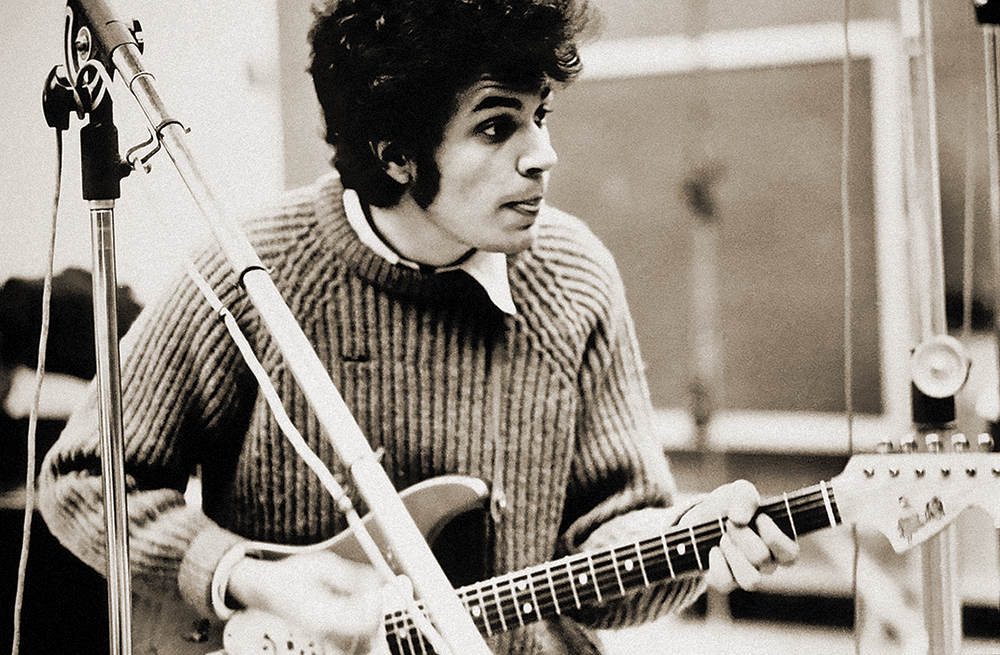 Michael Bloomfield
2019 Hall of Fame Player
In just three years (1965-'68), Mike Bloomfield changed the nature of rock and blues guitar with an approach to soloing that expanded the range for every generation that followed.
A silver-spoon kid from Chicago, as a teen he would sneak into the city's South Side blues joints, where he formed friendships with and learned from Muddy Waters, Big Joe Williams, Hubert Sumlin, Buddy Guy, and others.
Toting his '63 Tele, he joined the Paul Butterfield Blues Band in '65, where his burning, aggressive prowess meshed perfectly with Butterfield's passionate vocals and articulate harmonica on their debut album, particularly on "Born In Chicago," "Shake Your Moneymaker," "Our Love Is Driftin'" and the instrumental "Screamin'."
Bloomfield was just 22 when he performed with Butterfield at the '65 Newport Folk Festival, joining his friend, Bob Dylan, onstage during his controversial "electric" performance. Dylan then recruited him to play on his landmark Highway 61 Revisited album; Bloomer's Tele stood out on "Like a Rolling Stone," "It Takes a Lot to Laugh, It Takes a Train to Cry" and the explosive "Tombstone Blues."
During a late-'65 Butterfield engagement in Boston, he swapped his Tele to guitarist John Nuese in exchange for the Les Paul goldtop he used on Butterfield's second (and even more ambitious) album, East-West.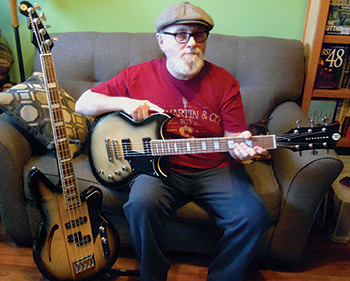 Two extended instrumentals stood out – the jazz number "Work Song" and the 13-minute original "East-West," reflecting his passions for Indian music and saxophonist John Coltrane's modal jazz. Bloomfield's breathtaking, free-flowing and complex solo lines distinguished him from any other blues or rock guitarist at the time.
On tour, the Butterfield band enhanced their stature. Performing in San Francisco, Bloomfield left a profound mark on the city's rock guitarists, among them Jerry Garcia, Bob Weir, Jorma Kaukonen, and Carlos Santana.
"We were all just awestruck," Weir later recalled. "Not only did he up the ante in terms of musicianship, he was also sort of a teacher."
Leaving Butterfield in late 1966, in '67 he formed the Electric Flag. By then he was playing a '59 Les Paul Standard sunburst he'd gotten from his friend, guitarist (and future VG columnist) Dan Erlewine. During a British tour with Butterfield the year before, he'd noticed Eric Clapton, Keith Richards, and Peter Green playing 'Bursts; today those four, along with Jimmy Page, are credited with making the model supremely collectible.
The Flag's debut album, A Long Time Comin', included powerful Bloomfield solos on "Wine," "Another Country" and the brief, solo blues instrumental "Easy Rider."
He left the band in '68, teaming with keyboardist/producer Al Kooper to record the jam album Super Session, the best-seller of Bloomfield's career. Never comfortable being seen as a rock star, in the '70s he embraced a more-modest performing and recording career. A 1977 blues-guitar instruction album earned him a Grammy nomination.
After battling drug abuse for several years, Bloomfield died of an overdose in '81. He was just 37. In 2015, he entered the Rock and Roll Hall of Fame with the Butterfield band.
In recent years, thanks to a documentary film, a CD box set and an exhaustive 2019 biography, Mike Bloomfield's brief but monumental legacy can be seen, heard, and studied. – Rich Kienzle
2019 Hall of Fame Players

| | |
| --- | --- |
| 22% | Mark Knopfler |
| 12% | Peter Frampton |
| 12% | Michael Bloomfield |
| 11% | Roy Buchanan |
| 11% | Ritchie Blackmore |
| 9% | Dickey Betts |
| 8% | Dick Dale |
| 8% | Vince Gill |
| 7% | Mick Taylor |
---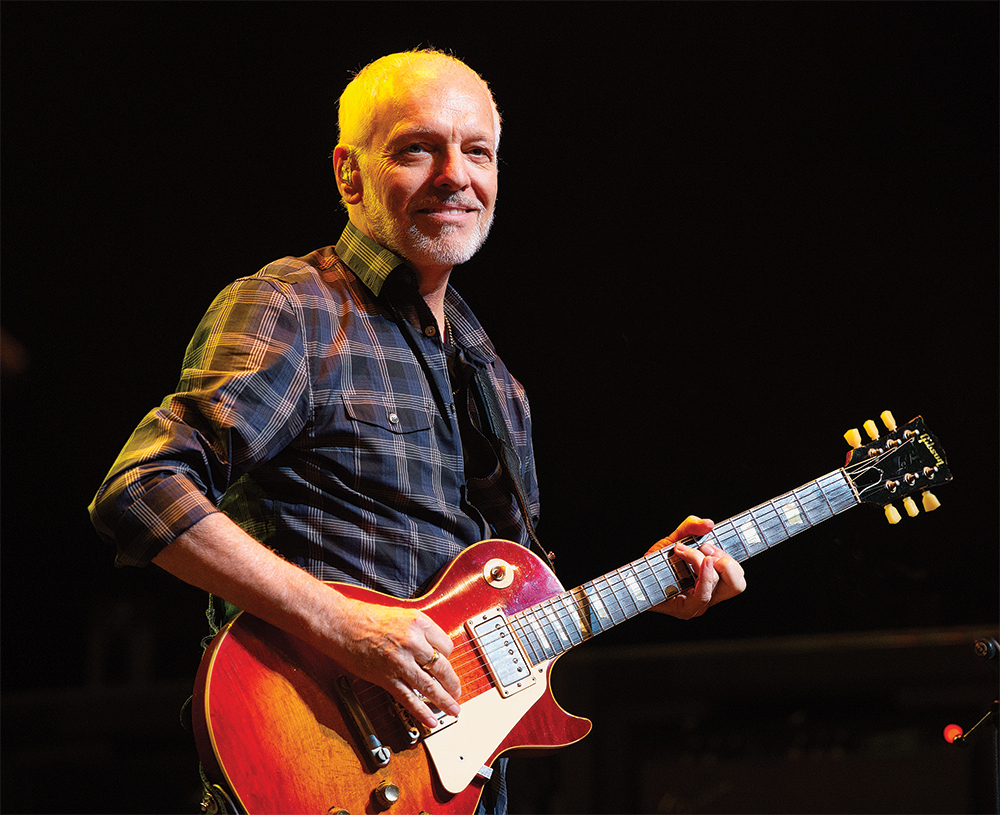 Peter Frampton
2019 Hall of Fame Player
The iconic rocker is many things to many fans – pop singer, hit songwriter, intense rock guitarist, and tireless road warrior who's been gigging for over 50 years.
Out of nowhere, his 1976 double-live LP, Frampton Comes Alive, became a phenomenon on the order of Beatlemania or Michael Jackson's Thriller. It sat at #1 on the Billboard album charts for 10 weeks and has sold over 11 million copies worldwide.
Peter got his start in a '60s psychedelic-pop group called the Herd, but made his first major dent in the guitar-hero universe in Humble Pie. With Steve Marriott on lead vocals and guitar, the Pie churned out high-octane blooze, best heard on Rockin' the Fillmore and its riff-heavy hit, "I Don't Need No Doctor."
No less than guitar ace Nels Cline (Wilco, solo artist) turns out to be a Pie-era Frampton fan. Says Nels, "When I was 14 or 15 years old, my twin brother had the eponymous Humble Pie album and their epically great Rock On, causing me to be permanently inspired by their melodic young whiz kid, Peter Frampton. His guitar playing was ultra-gorgeous, contrasting perfectly with Steve Marriott's tough riffs. I'm still trying to play lines as sweet as those!"
By the the time Humble Pie's live classic was released, Peter had already left for a solo career; in fact, his 1975 solo set Frampton remains an underrated gem of '70s pop-rock. Of course, it was Frampton Comes Alive that put him on the map. Using a '54 Les Paul Custom modded with three humbuckers (evoking a 1958-'60 spec) and a Heil talkbox, Frampton was heard 24/7 on radio hits like "Show Me the Way" and "Do You Feel Like We Do." What separated Frampton's guitar work from the mid-'70s masses was his melodic approach to soloing, influenced by Django Reinhardt, Les Paul, and George Harrison, among others. In contrast to the incessant blues-scale flailing of the period, Peter deployed chord tensions, shapes, and arpeggios to make his solos pop out of the speakers. He was also a fine acoustic fingerpicker, heard on "Penny For Your Thoughts."
Even today, there are Frampton fans everywhere. "When I was a teenager, getting ready for school, one of the morning rituals with my older brothers was blasting our favorite albums at a high volume," recalled Paul Richards, of the California Guitar Trio, "One of those albums was his live album. I was just learning to play guitar and I remember how Peter's guitar playing really stood out to me. He was not an ordinary rock guitarist – his melodies, his harmonic sensibility, his whole approach to soloing set him apart from many of the other players that I was hearing at a young age."
Later in his career, Frampton scored a minor hit in 1986 with the guitar-fueled "Lying," and also toured as a sideman with former school chum, David Bowie. Now winding down his gigging days due to health issues, the 70-year-old's latest album is the critically applauded All Blues. Infused as usual with fiery electric work, it came within a few votes of being VG's Album fo the Year. If you love guitar playing that's both heavy and melodic, one needn't look further than Peter Frampton. – Pete Prown
2019 Hall of Fame Players

| | |
| --- | --- |
| 22% | Mark Knopfler |
| 12% | Peter Frampton |
| 12% | Michael Bloomfield |
| 11% | Roy Buchanan |
| 11% | Ritchie Blackmore |
| 9% | Dickey Betts |
| 8% | Dick Dale |
| 8% | Vince Gill |
| 7% | Mick Taylor |
---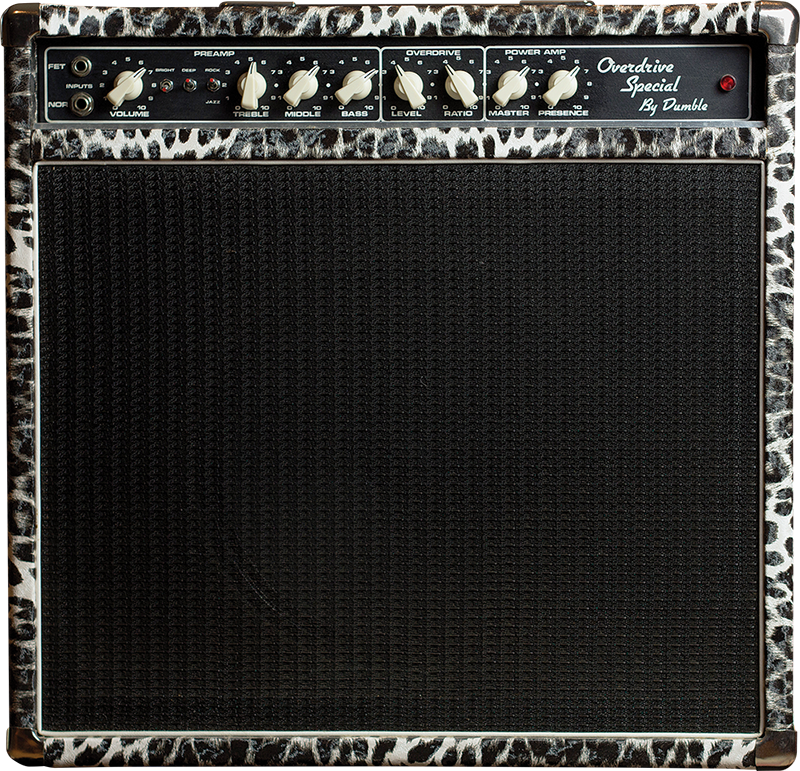 Dumble Overdrive Special
2019 Hall of Fame Instrument
One of the originators in the "boutique" market, Howard Alexander Dumble began making amps in 1972 and earned a reputation for his flagship, the Overdrive Special. While he offered other models, the ODS has always been his favored canvas.
Dumble's essential circuit has a first gain stage and tone stack that, like many, borrow from Fender's classic blackface amps. But where most high-gain amps used chained/cascading preamp stages, Dumble's high-gain overdrive (the primary source of their extreme adulation) is produced by running clean signal into a post-preamp gain stage with independent controls for Level and Ratio that feeds a quartet of 6L6 output tubes (a handful were made with EL34s).
Other keys to the ODS' virtuosity are hand-measured and matched components, custom-spec transformers, immaculate wire dress, and signal-path routing all tweaked to his idea of tonal perfection. The result is creamy overdrive, singing sustain, and a load of texture with abundant harmonic overtones.
"Feel-wise, think creamy, tactile über-controllable dynamics and an immediacy that lends a wired-to-your-fingertips playing experience," said amp guru Dave Hunter in his May '11 VG feature on an ODS belonging to Robben Ford. "If you feed off the swampy compression of a laboring tweed amp, a Dumble is probably not for you." But, of course, players including Ford, David Lindley, Larry Carlton, Eric Johnson, Stevie Ray Vaughan, John Mayer, and Sonny Landreth have all made extensive use of it.
Dumble is infamously coy about his techniques, and known for covering much of the circuit in his amps with epoxy. In 1985, he offered a hint during an interview with Dan Forte (VG Editor at Large, then writing for Guitar Player); "In the Overdrive, I approach gain levels that are extremely intense; within the linear region, I have a signal gain capability of one million. So if you stuck 10 microvolts in, you'd get 10 volts back. And I do it with stability, and it's still very musical."
He then added a dash of user-manual advice; "The best way to approach an Overdrive is real slow," he said. "Walk up to it, look at the knobs, have it turned down real low, and then get a feeling for it. Learn what to do with your fingers to make it respond well. If you walk right up to it, it has a tendency to absolutely frighten some people. The secret control is the Ratio… which controls how much overdrive is fed back into the circuit. If you turn that up, it's Rock City."
Hunter has profiled OD Specials not once, not twice, but three times in VG – Ford's amp, followed by a 1×12 combo (November '15) and one of two heads built for Rod Stewart guitarist Todd Sharp (February '17). The latter two can be read at VintageGuitar.com.
As you'd expect, plenty of "cloners" have undertaken the effort of reproducing some degree of the Dumble mojo. Still…
"[Dumbles] are just incomparable amplifiers, you just can't touch them," Ford says in a Harmony Central video from 2008. "People have gotten close here and there, but overall, Dumble is the king."
2019 Hall of Fame Instruments

| | |
| --- | --- |
| 45% | Dumble Overdrive Special |
| 22% | Gibson Les Paul Junior |
| 21% | Ampeg SVT |
| 12% | Mosrite Ventures Model |
---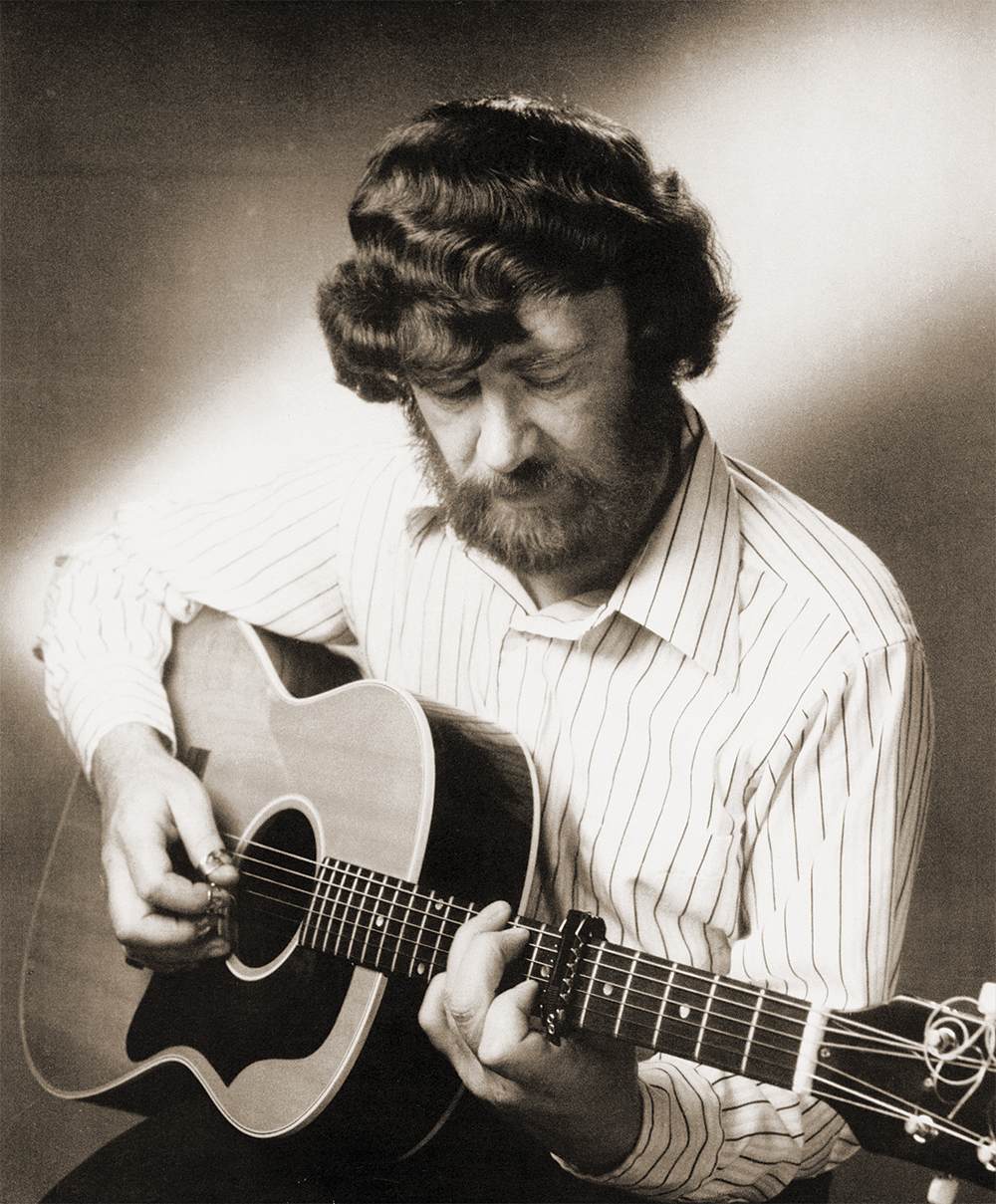 Jim Dunlop
2019 Hall of Fame Innovator
A machinist and mechanical engineer by trade, Jim Dunlop started building guitar gadgets in his spare time, beginning with a tuner that attached to a guitar body with suction cups and used a small reed as an indicator. Though he struggled to convince players to use it, the unlikely contraption was his first step on the way to founding what would become Dunlop Manufacturing.
Born in Scotland in 1936, Dunlop moved to Canada from Scotland as a young man, then after meeting his wife, Bernice, the two moved to California's Bay Area in the early '60s.
Dunlop's tuner proved less than popular, but he talked to a lot of players while pitching it, and in so doing would listen to their input on what other accessories they'd like to have but could not get. One told him he'd like to have a capo specifically for his 12-string guitar; Dunlop obliged and the result proved enough that Dunlop started the Jim Dunlop Company. Similar input, coupled with Jim's inherent obsessiveness, led him to design guitar picks sold in six color-coded thicknesses marked in millimeters (rather than simply "light," "medium," "heavy"), a first on the market at the time. Enormously popular, they spurred him to take his operation from hobby to full-time occupation. Continually gathering advice from musicians, he later experimented with various sizes, shapes, textures, and materials, offering players a range of options. The effort resulted in the development of Tortex picks, made of a plastic more durable than traditional celluloid and harder than nylon. The renowned Jazz series of plectrums were an offshoot.
Correlating to the pick market prior to his involvement, Dunlop next delved into making slides, creating various sizes and thicknesses and offering them in glass, metal, porcelain, and ceramic.
In '82, Jim Dunlop bought rights to make the Cry Baby wah (after Thomas Organ stopped selling the device) and began offering the GCB-95 Original Cry Baby, which was eventually followed by a long line of hot-rodded versions and signature models. The brand's success spurred Dunlop's acquisition of the MXR brand in '87, paving the way for the company to form working relationships with preeminent guitarists including Eddie Van Halen, Larry Carlton, and Slash.
Dunlop was 82 when he died on February 6, 2019. – Ward Meeker
2019 Hall of Fame Innovators

| | |
| --- | --- |
| 44% | Jim Dunlop |
| 23% | Bob Taylor |
| 15% | Robert Keeley |
| 13% | Jason Lollar |
| 5% | Andrew Barta |
---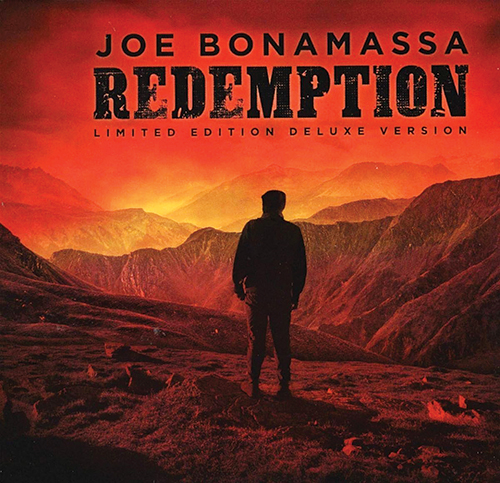 Joe Bonamassa, Redemption
2019 Album of the Year
VG readers are quite familiar with Joe B., the inimitable blues-rock guitarist whose effort and output are unmatched in modern music, no matter the genre.
In his review of Bonamassa's 13th studio effort, VG's Oscar Jordan praised Bonamassa for expanding his palette, offering some of the best songs of his career, and playing at the top of his game. Redemption, he said, "… shows Bonamassa doing what he does best, [with] the most-diverse album of his career; he shoe-horns his style into music that influenced him along the way…"
Backed by all-stars like drummer Anton Fig, keyboardist Reese Wynans, and bassist Michael Rhodes along with Kevin Shirley's bang-up production, Bonamassa delivers all the flash and fury we've come to expect. From a plethora of guitar highlights are standouts including the hard-driving "Molly O," the steely resonator under of the verses of the title track, the mellow acoustic '80s vibe and emotion of "Stronger Now In Broken Places," the slow-burn choral brooding of "Self-Inflicted Wounds" and it's ripping Gary-Moore-esque solo, and "The Ghost Of Macon Jones," where, Jordan pointed out, Bonamassa "swaps verses with country singer Jamey Johnson on lyrics that conjure dark imagery…" and dazzles with Telecaster work to match. – Ward Meeker
2019 Album of the Year

| | |
| --- | --- |
| 31.0% | Joe Bonamassa, Redemption |
| 30.9% | Peter Frampton Band, All Blues |
| 15% | Eric Gales, The Bookends |
| 14% | Greta Van Fleet, Anthem of the Peaceful Army |
| 9% | Rival Sons, Feral Roots |
---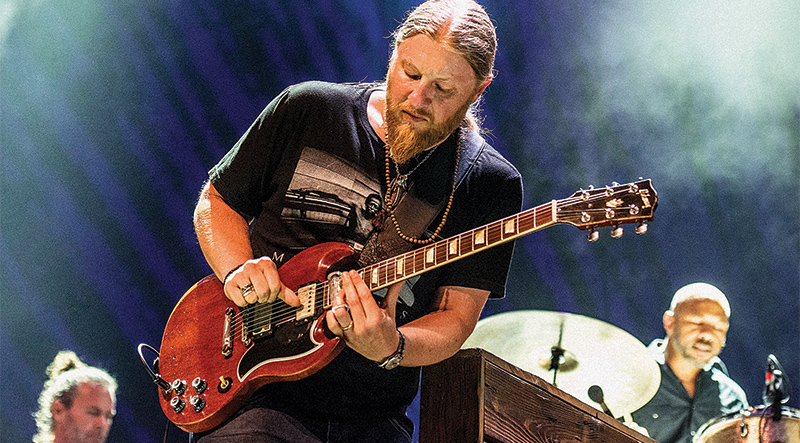 Derek Trucks
2019 Rock Player of the Year
Like Tampa Red, Robert Johnson, Duane Allman, George Harrison, and Sonny Landreth before him, Derek Trucks has directly changed the way we perceive and play slide guitar. After replacing Dickey Betts in the Allman Brothers Band and working as a hired-gun sideman with Eric Clapton, Trucks emerged as the brash new voice of bottleneck guitar in the 21st century.
In 2010, Derek formed the Tedeschi-Trucks Band with wife, powerhouse singer/guitarist Susan Tedeschi, and quickly earned a vast cult of fans. Now, Trucks is arguably (perhaps not arguably) the leading slide guitarist in the world.
What makes Trucks unique is that his primary influences aren't other slide guitarists. While brilliant sliders like Warren Haynes and Jack Pearson can play hot bottleneck blues that'll peel the paint off a barn, Trucks takes a different route; in his playing you hear a myriad of influences beyond blues and rock, notably jazz and gospel singers like Billie Holiday, Aretha Franklin, and Mavis Staples. Check out the way he uses a vocal-like "melisma" to swoop and jump octaves instantly. You'll hear dashes of experimentalism from sax icons like John Coltrane and Wayne Shorter in Derek's improvs. Lastly, there's a strong infusion of Indian music, with jittery vibrato, quick jumps, and microtonal Eastern notes. This ain't Delta blues, that's for sure.
Armed with a red Gibson SG, glass slide, Fender and Alessandro tube amps, and picking with his freakishly long thumb, Trucks tears the roof off any venue he plays. A gig at the White House in 2012 included a ferocious rendition of Etta James' "I'd Rather Go Blind," now a Youtube video with 3.2 million views featuring his stun-slide chops in full view. It's an incredible performance.
Like the greatest guitarists in history, Trucks has reinvented the instrument. – Pete Prown
2019 Rock Player of the Year

| | |
| --- | --- |
| 34% | Derek Trucks |
| 26% | Peter Frampton |
| 24% | Joe Bonamassa |
| 12% | Guthrie Govan |
| 4% | Rocky Athas |
---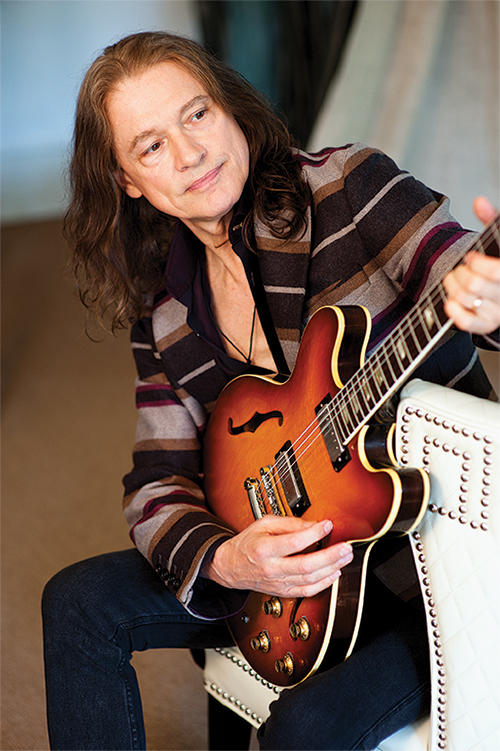 Robben Ford
2019 Jazz Player of the Year
Robben Ford is doubtless the only guitarist who has recorded with Miles Davis and Barry Manilow, with George Harrison and Kiss.
Ford already had a distinctive style at age 19, and his work with Charlie Musselwhite and the Charles Ford Band influenced guitarists then and since. He could play Mike Bloomfield blues one minute, John Coltrane jazz the next, and treasured live tapes were circulated among fans and musicians.
Ever evolving, he subsequently recorded and toured with Jimmy Witherspoon, Joni Mitchell, the Yellowjackets, Barbra Streisand, Dizzy Gillespie, Larry Carlton, Bob Dylan, John Scofield, Michael McDonald, Bill Frisell, Jing Chi, Keb' Mo', David Sanborn, and many others.
His solo albums (most recently Purple House and the Made To Last EP) reveal his curiosity and willingness to take chances. "I'm always pushing myself with each record," Robben explains. "I haven't made one record that sounded like the one before it."
This has had fans debating whether Ford is a blues guitarist, a jazz musician, or a rocker. The truth is, he's able to wear all of those hats. But whether playing an ES-335, a Telecaster, Les Paul, Strat, Epiphone Riviera, fat-body Gibson, or Fender's Esprit (renamed the Robben Ford Signature Model), his unmistakable tone, bluesy bends, and, most of all, inextinguishable fire has shone through.
"I'd only been playing a few years when I caught Robben on a PBS Jimmy Witherspoon special," said fellow guitarslinger David Grissom. "Hearing those jazz lines in a traditional blues band, swinging hard with that fat Super 400 tone, changed a lot for me – really opened my ears. Having recorded and toured with Robben, I can say unequivocally that behind the blues exterior lies an extremely sophisticated sense of harmony and maybe the deepest rhythm pocket I've ever played with. He just keeps getting better."
His lesson/education web portal, Robben Ford's Guitar Dojo, is the culmination of Ford's longtime commitment to teaching. – Dan Forte
 

| | |
| --- | --- |
| 29% | Robben Ford |
| 25% | Pat Metheny |
| 20% | John Scofield |
| 16% | Kenny Burrell |
| 10% | Mike Stern |
---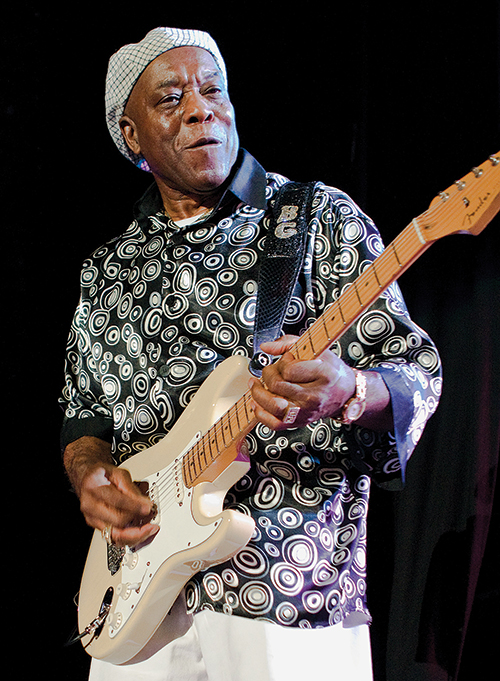 Buddy Guy
2019 Blues Player of the Year
Still going strong at age 83, Buddy Guy is the living embodiment of Chicago blues.
Part of a crack team of blues professionals in the early 1960s that included Willie Dixon, Junior Wells, and Muddy Waters, today he continues to slay audiences all over the planet, his concerts feature flamboyant Strat strangling, searing single-note lines, and vocals that stir the soul.
Born in Lettsworth, Louisiana, in 1936, Guy moved to Chicago in '57, where he spent decades making music that would prove massively influential on the biggest names to ever strap on a Strat, including Jeff Beck, Jimmy Page, and Stevie Ray Vaughan; Eric Clapton called Guy, "The best guitar player alive."
His artistry also influenced British Invasion groups like the Rolling Stones, specifically Keith Richards. Songs like "Stone Crazy" and "Leave My Girl Alone" still reverberate on the fretboards of blues disciples to this day.
Guy has won eight Grammy awards, including a Lifetime Achievement Award in 2015. He was inducted to the Blues Hall of Fame in 1985, the Rock and Roll Hall of Fame in '05, the VG Hall of Fame in '09, and in '12 was a Kennedy Center honoree.
"Guitar legends do not come any better than Buddy Guy," said Stones bassist Bill Wyman. "He is feted by his peers and loved by his fans for his ability to make the guitar both talk and cry the blues."
Guy is the connective tissue between blues and rock. His improvisational and entertaining live shows gave Jimi Hendrix license to take the blues to the cosmos.
Guy had a vigorous touring schedule in 2019 performing shows with Jimmy Vaughan and Christone "Kingfish" Ingram. The tour was in support of his 18th album, The Blues Is Alive And Well, which won a Grammy for Best Traditional Blues Album. Guy's autobiography, When I Left Home: My Story, was published in 2012. – Oscar Jordan
2019 Blues Player of the Year

| | |
| --- | --- |
| 30% | Buddy Guy |
| 26% | Gary Clark, Jr. |
| 17% | Kenny Wayne Shepherd |
| 15% | Christone "Kingfish" Ingram |
| 12% | John Mayer |
---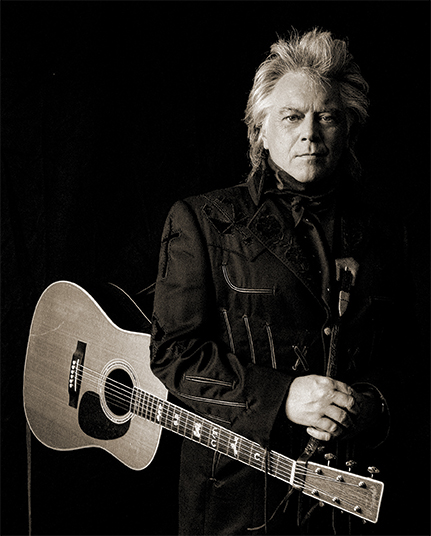 Marty Stuart
2019 Country Player of the Year
Stuart's most-recent studio album, Way Out West, was an atmospheric ode to California's Mojave Desert, featuring him and his longtime band, the Fabulous Superlatives. Along with vocal tracks, it included wonderfully moody spaghetti-western instrumentals featuring the guitars of Stuart and Kenny Vaughn.
Through 2019, Stuart and the Superlatives toured extensively, on occasion joined by his wife, Country Music Hall of Famer Connie Smith, for whom he's just produced a new album.
As always, Stuart took the stage with his iconic '54 Tele formerly owned by the late Clarence White and equipped with the prototype B-bender designed by White and Byrds drummer Gene Parsons. Stuart also supervised a vinyl reissue of his landmark 1999 concept album The Pilgrim, complete with a bonus CD of unreleased material and completed a complementary stand-alone coffee table book of photos.
His major ongoing priority remains Marty Stuart's Congress of Country Music, a 50,000-square-foot complex in his hometown of Philadelphia, Mississippi. Combining a museum, educational center, and performance venue, it will be the repository for his gargantuan collection of country-music memorabilia.
Along with rare photos, stage outfits, instruments and other relics including original manuscripts of Hank Williams compositions are guitars once owned by two of Stuart's former employers – Lester Flatt and Johnny Cash. He also owns gear that belonged to Cash's original guitarist, Luther Perkins, and Merle Haggard, George Jones, Lester Flatt, Nashville session guitarist Wayne Moss, and Pop Staples.
The host of RFD-TV's "The Marty Stuart Show" expanded his audience as one of the primary commentators on the 2019 PBS Country Music documentary by filmmaker Ken Burns. He added insights throughout the six-part series covering various aspects of the music's evolution, occasionally adding personal memories of legends he knew. – Rich Kienzle
2019 Country Player of the Year

| | |
| --- | --- |
| 28% | Marty Stuart |
| 24% | Chris Stapleton |
| 17% | Brent Mason |
| 16% | Molly Tuttle |
| 15% | Jason Isbell |
---
This article originally appeared in VG May 2020 issue. All copyrights are by the author and Vintage Guitar magazine. Unauthorized replication or use is strictly prohibited.
---