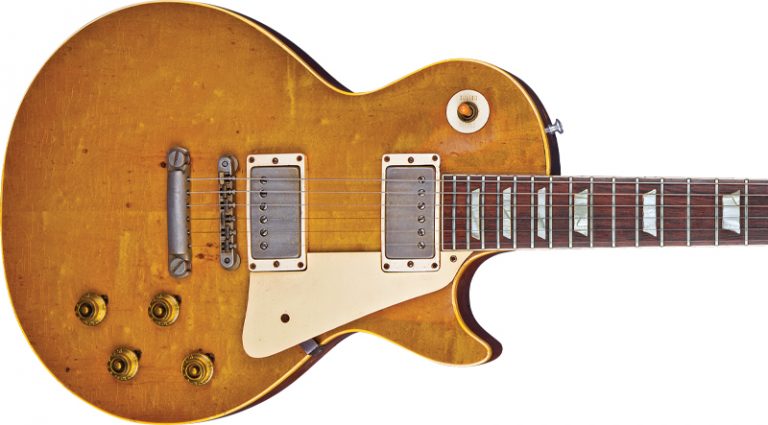 Hard-edged face of the British Invasion, the Rolling Stones introduced the world to the implements, trappings, and accessories of rock-and-roll superstardom. With help from radio, television, and teen 'zines, the band's music beget mobs at public appearances before conflict and substance abuse fueled a frenzy that lasted more than two decades. Stones lore is rich, and in numerous examples extends to gear like this '58 Les Paul Standard.

Now one of several Stones guitars in the Vault at Hard Rock International's Orlando headquarters, the guitar entered the band's realm in 1968 or '69, roughly coinciding with the arrival of guitarist Mick Taylor. Coming from John Mayall's band – which he'd joined at age 17 in 1966 – Taylor cut his teeth playing electric blues and thus brought an edge to the Stones, giving it a grittier sound more reliant on guitar. His first recordings with the band were dubbed guitar parts on two sessions for Let It Bleed – "Country Honk" and "Live With Me" – as well as the single "Honky Tonk Women," released in July of '69. He role was elevated on Sticky Fingers and Exile On Main Street – held today as perhaps the Stones' best album. The final representation of Taylor's work in the group was 1974's It's Only Rock 'n Roll, and he departed late that year.
The guitar was used extensively by Taylor and Keith Richards as part of a communal arsenal. Through the years, its identity has been crossed and confused with other 'Bursts in assorted Stones road cases. During a 1980 interview with Guitar Player, Taylor identified it as a '58 and said he still owned it. Other references, though, have labeled it as the guitar Taylor bought from Richards before he joined the Stones. However, Andy Babiuk, author of the formidable tomes Beatles Gear and Rolling Stones Gear, has documented that particular instrument and designated it a '59.
Inspection by Hard Rock guitar tech Kip Elder reaffirms it is indeed a '58.
"I went over it with a fine-toothed comb," said Elder. "The neck is much thicker than later models –.905″ at the first fret, graduated to .983 at the 12th. Its nut is also wide compared to later models, measuring just over 1.7″. And while it's considerably worn, the first digit of the serial number is definitely an eight."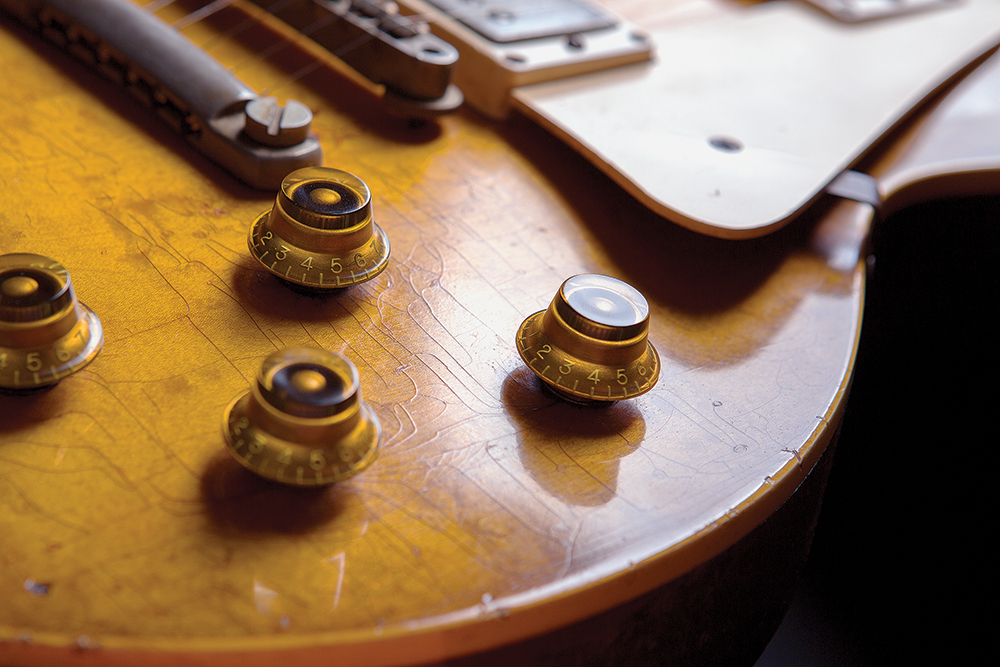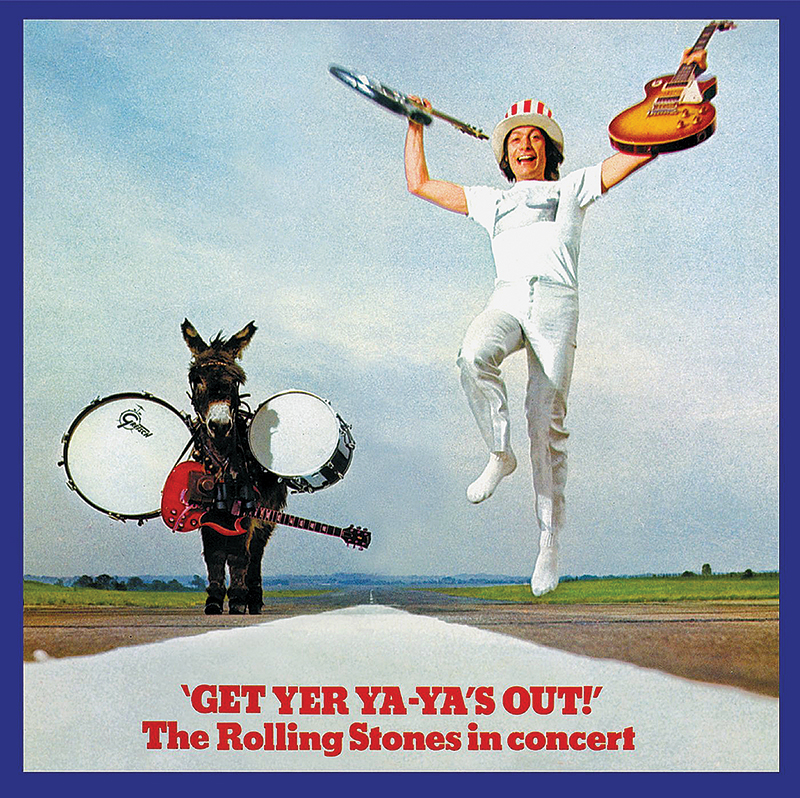 He further notes the dramatic fade in its "now lemonburst" finish, and adds that it's very likely the guitar being held by Charlie Watts on the cover of the 1970 live album, Get Yer Ya Ya's Out! The Rolling Stones in Concert; colloquially, it's referenced as the "Ya Ya's Guitar."
Being so versed in the blues, Taylor played a lot of slide with the Stones, which means this guitar spent time in his favored tuning, Open G. He also played it during the Stones' set on that fateful day at the Altamont Speedway Free Festival in December, 1969.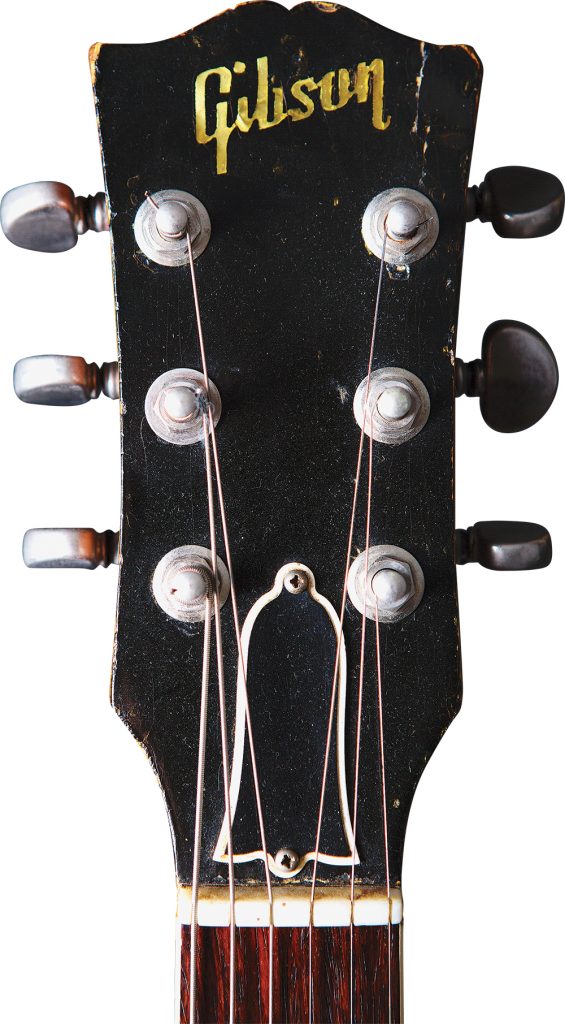 In its prime, the guitar was just one tool employed by the Stones, subject to its share of modification and upgrades. Taylor once acknowledged that a Bigsby vibrato had been removed and replaced with a standard Gibson stop tailpiece; two mounting-screw holes confirm his statement. Babiuk's book identifies it as originally having a pair of double-black PAF pickups. Extensive measurements by Elder led Hard Rock staff to conclude the covered pickups in it now are not original.
"We got a 10.2k-ohm reading for the bridge pickup – likely too hot to be an original PAF, which typically register about 8.5k," he said. "I have little doubt these are aftermarket."
"In the early '70s, it was not so unusual to put Grover tuners on Les Pauls because the plastic keys on the originals typically deteriorated with time," noted Jeff Nolan, Hard Rock's Director of Memorabilia. "Also, new pickups weren't uncommon. It came to the Stones simply as a used guitar, not coveted as 'vintage.' They liked the way it sounded, so they put it to good use in a day-to-day gig environment, not being precious about it or refusing to re-fret it, change a dead pickup, or replace the tuning keys. I actually love how not precious they were about the instrument!
"Of course, now we're rather precious about it," he added with a laugh. "But that's because its provenance is so amazing."
---
This article originally appeared in VG February 2018 issue. All copyrights are by the author and Vintage Guitar magazine. Unauthorized replication or use is strictly prohibited.