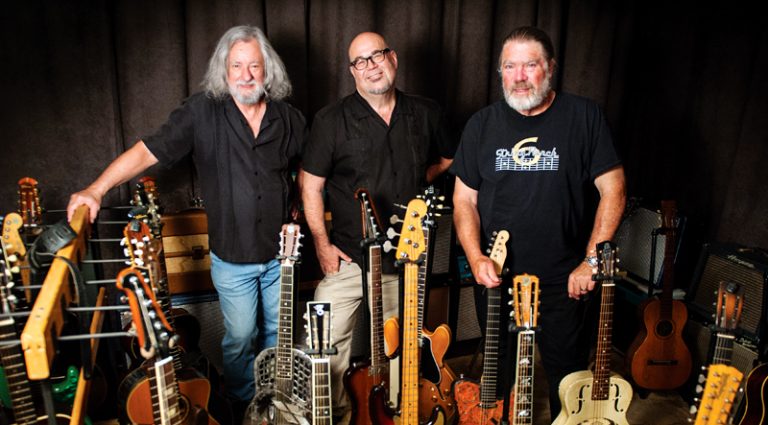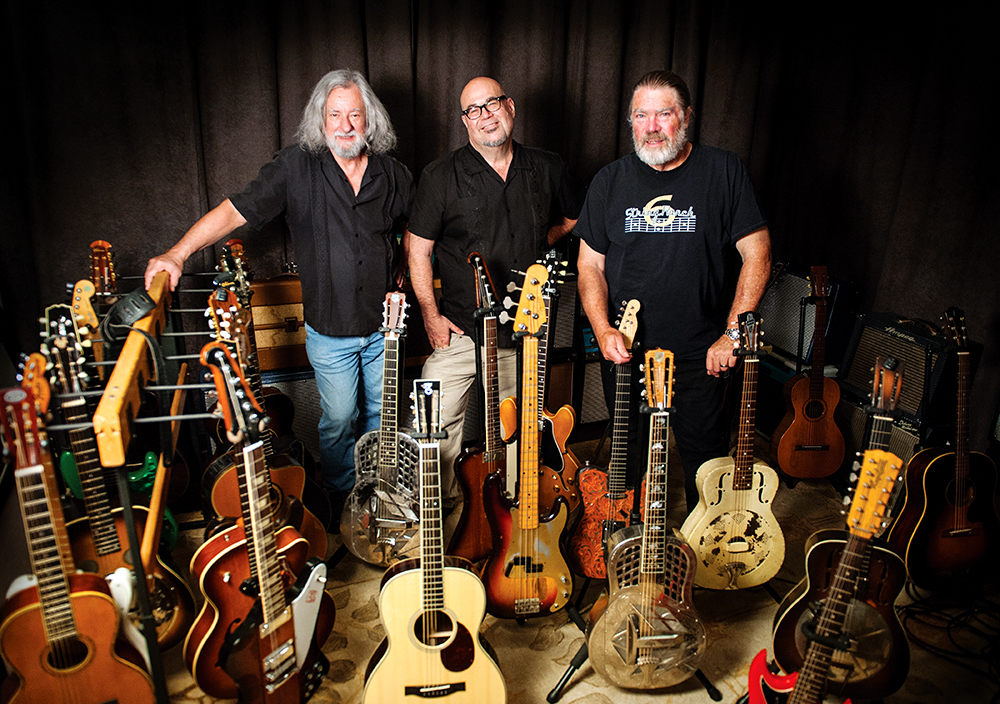 The J&B Brothers make a sound equal parts Texas country, blues, folkie, rock, jazz, and soul – the spices that make music from the region so damn tasty. They're also longtime vets of the gear biz.
Jeff Hasselberger was the visionary behind the rise of Ibanez in the '70s, while Bill Kaman was a big wheel at Ovation, as well as the son of founder Charles Kaman. Their producer/bassist is Matt Smith and their album, Different Mothers, combines those influences into a sound that's resoundingly Austin. Kaman and Smith also run a studio and jam space in Austin called 6 String Ranch – a place teeming with cool vintage gear.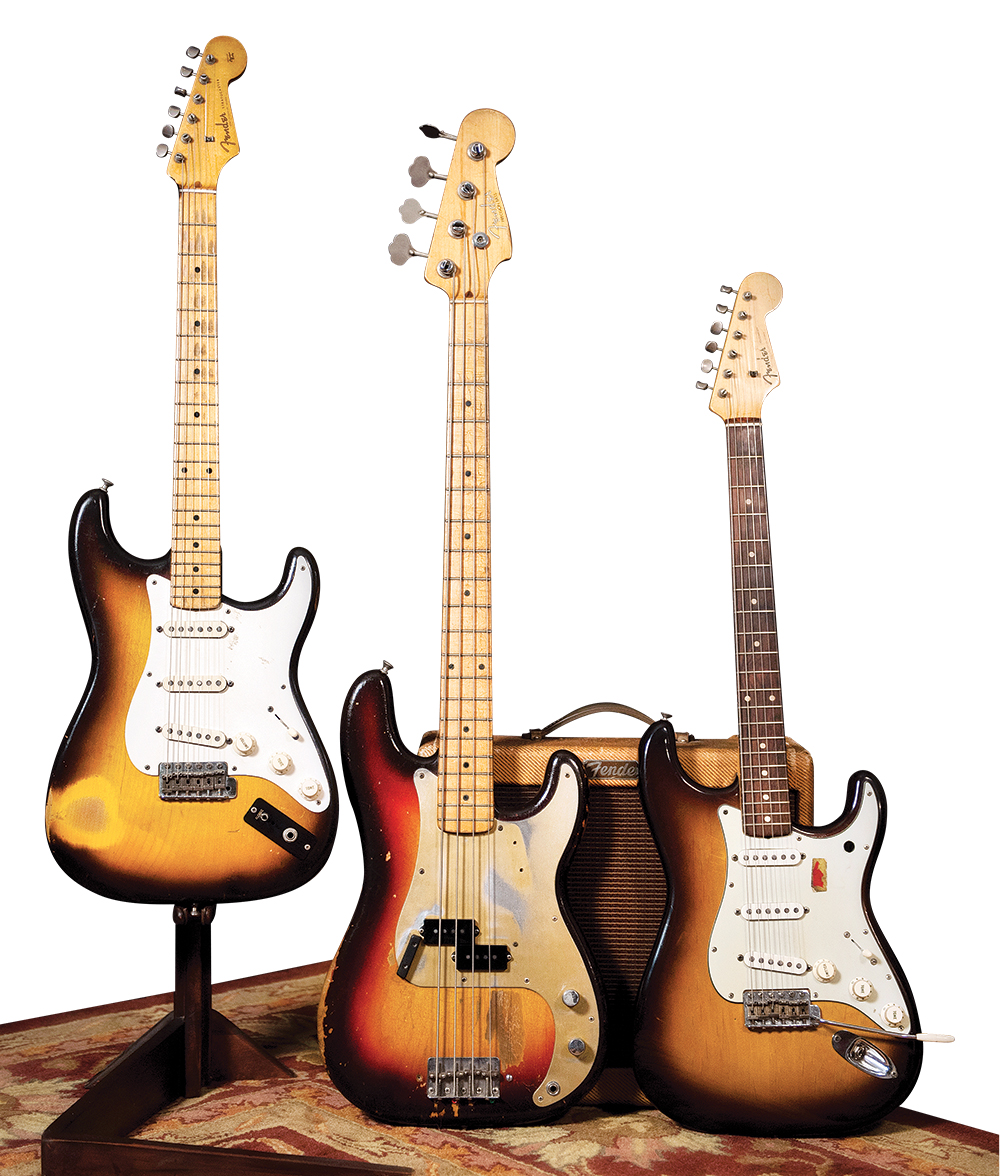 You two are expatriates living around Austin, but sound like you've been there forever. How does the culture, people, and landscape resonate with your music?
Jeff Hasselberger: Music in Texas – not just Austin – is woven into the culture, and it resonates with anyone with music in their blood. Texas is also a great historical melting pot of American music with influences from Mexico, the Caribbean, Germany, blues, country, jazz, folk, R&B, barbecue and cold beer. I've always been a Texan in that respect – I just happened to have been born in New Jersey.
Bill Kaman: I've been coming to this area of Texas since 1982. There's a great feel to the countryside here, and to the music. Back in the '70s, we all loved the Southern music. My college roommate was really into Asleep at the Wheel, Doug Sahm, and Commander Cody. I loved Bill Kirchen's guitar playing back then although I didn't know who he was or that these guys were from Texas. Now he hangs out at the studio with us! Funny how life runs in small circles.
How does your collaboration work? Each of you must have quirks that enhance the ultimate sound.
JH:  Bill and I just started pickin' together with no real plan. I really like his playing and especially love his songs. His background is mainly in Southern sounds and acoustic guitar, and mine is in urban electric rock and blues. A lot of quirks come out of that simple fact. It went from "Let's start playing out" to "Let's do a record" in pretty short order.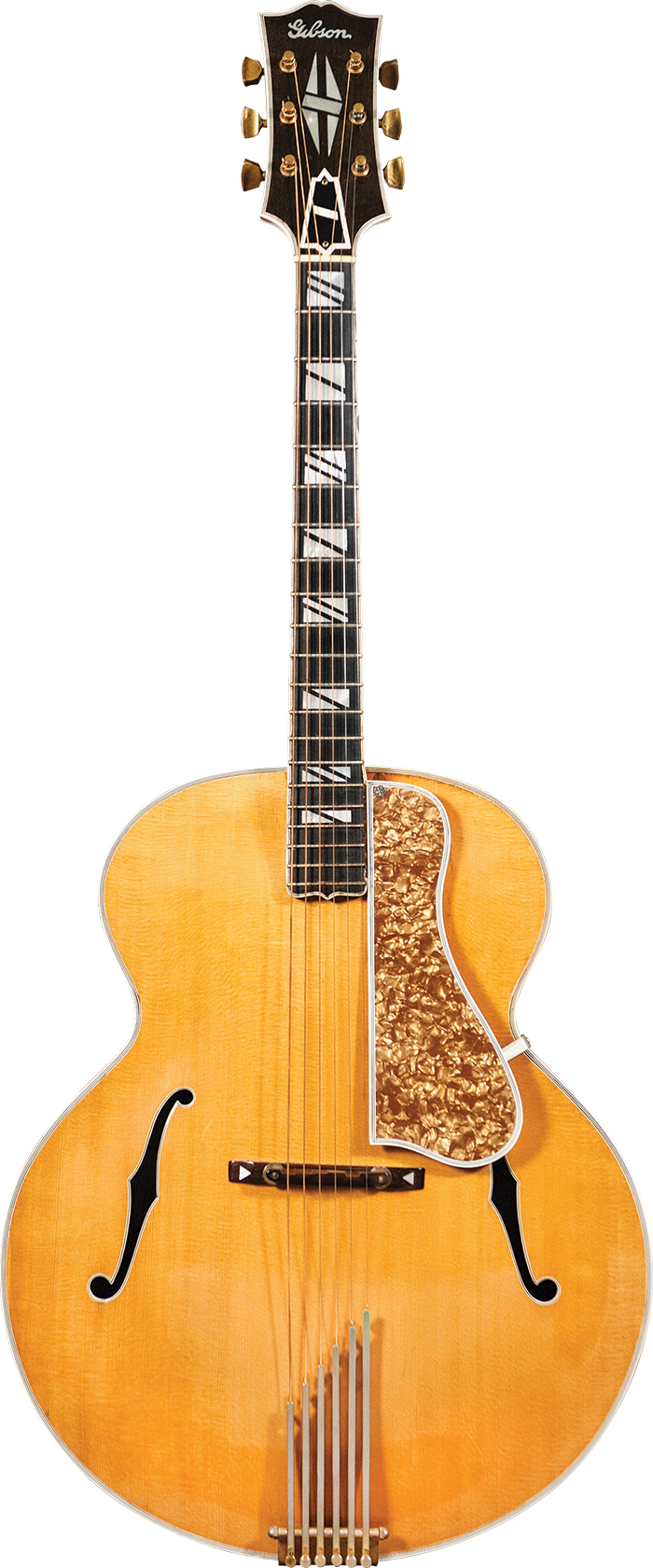 Are there songs that best demonstrate your process?
JH: A good example of the acoustic/electric collaboration is "One Window Town." It started out as acoustic tune and wandered in the desert for a while. I kept hearing it as a hard-driving electric tune, Bill added the electric 12-string idea, and Matt put a plan together to make it a rocker. It's the same tempo as "Into the Great Wide Open," and Bill and I tried to channel Mike Campbell in the solos, so it ended up as kind of a Tom Petty song.
BK: We each start with an idea and pull it together enough to make it presentable to the other. Then it's, "Hey, what do you think of this?" and we work on it. Sometimes the suggestions are good, and sometimes tried and discarded; sometimes it takes a while for things to become obvious. On "Hill Country Home" we loved the song and played it for a while 'til it hit me that it needed something after the chorus, so I suggested the little walk-down turnaround. And of course, once we're in the studio, we can count on Matt to throw several curves, some of which we seem to hit out of the park.
Matt Smith: I always think about what works best for the song – guitar voicings, single-coil or humbucker pickups, amp choice, or whether to add something twinkly, like high-stung guitar, or throaty like a baritone. We can also vary rhythm patterns and stay out of the way of the vocals and existing guitar parts. Every part has to be the best part of the song.
"Hill Country Home" feels like a love letter to Texas. Tonally, what's the difference you're looking for between your '59 Strat and Bill's Collings SoCo 16?
JH: Actually, it's an ode to the travelin' man who's also trying to be a family man, in addition to being a Hill Country Valentine of sorts. It was written as a soul song from the start. The '59 Strat has a particularly captivating middle/bridge tone, and was an early decision for the rhythm guitar. I think I used a Bruno amp. I was envisioning a big Billy-Preston-style organ intro, but Bill brought in a guitar solo that fit perfectly – the tone was his call. After Bill laid down that track, Matt said something like, "You know… this needs a dual guitar solo." Bill played both parts, using the same tone, and I started to weep. My bass-playing son Alex made a visit from Philly and he's a big James Jamerson fan, so I asked him to do the bass groove. The studio has a killer '58 P-Bass and he had great fun playing it.
BK: I love the song, and I've always been partial to 335 sounds and the feel of the guitars. Collings makes the best, in my opinion, especially their I-35 and SoCo 16.
You can really hear Bill's Ovation Deacon 12 on there, and then various other models throughout the album. Are Ovations coming around in the hip factor?
JH: I've always loved Ovation guitars and they have a loyal following around the world. And there are Ovations all over Different Mothers – the Deacon 12 on "One Window Town" sounds and plays great. Bill and I have large hands, so a Rickenbacker was out of the question. Bill's slide on "40 Feet of Water" is an Ovation UKII and it has great balls for slide. We also used several Adamas guitars – they record nicely and can be strung with anything. There's a Nashville-strung Adamas Q on "Dark and Stormy Night" and "Needles Highway."
BK: Were they ever not hip? Or maybe that was just my point of view? Ovations are the guitars people love to hate because they were nontraditional. Now there are many makers using composite materials, so all of a sudden the 50-year-old original isn't so bad anymore.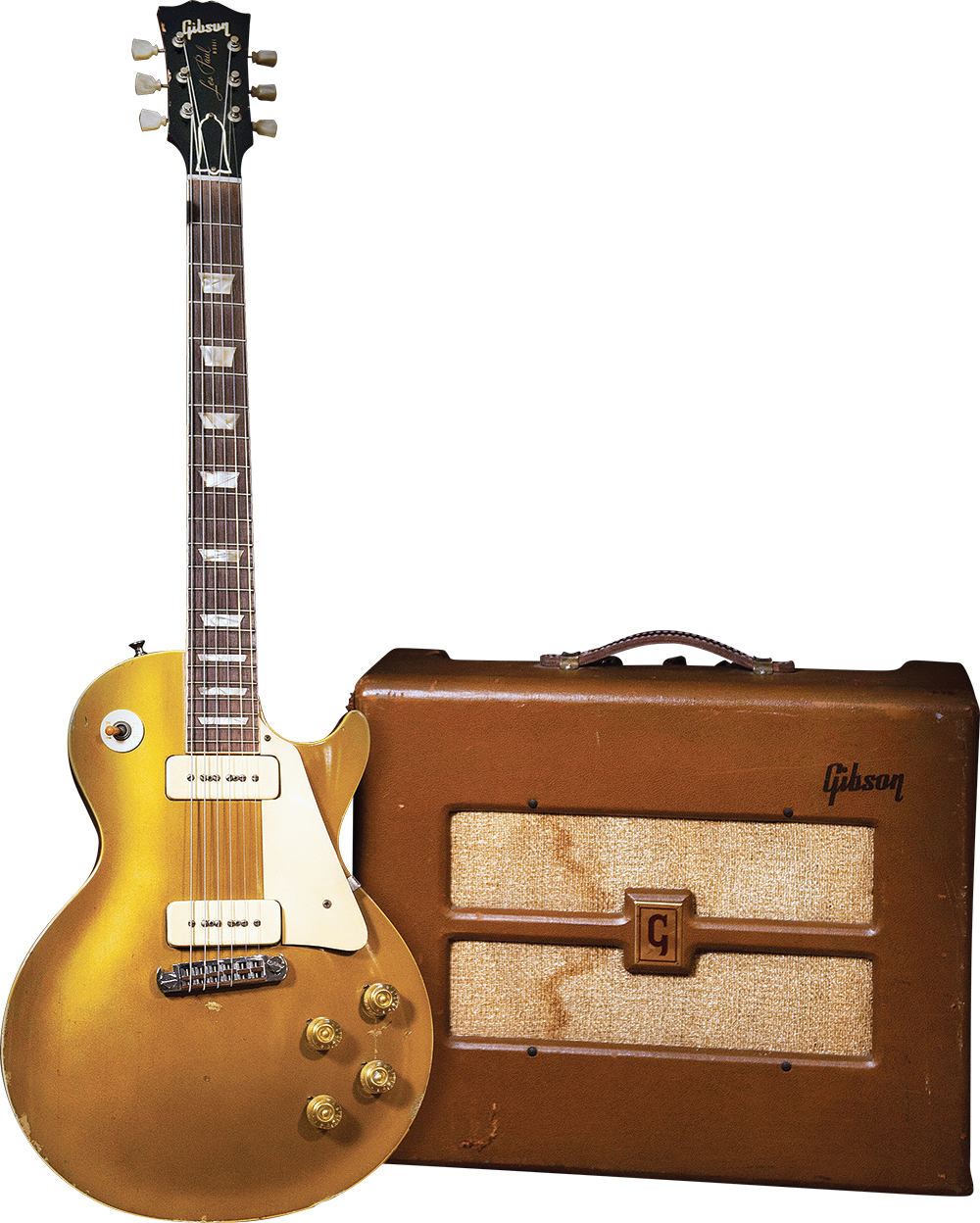 What is the Hasselcaster?
JH: It's a Tele-style electric that matches the paint job on my 2001 Harley Deuce. My sons, Ian, Mark and Alex built the Hasselcaster as a surprise for my 60th birthday. It sounds terrific and hey, my kids built it. Ian honchoed the project and got most of the parts from Ebay – the neck is a Mighty Mite, the body was made by a hobbyist in Florida. It's chambered rock maple, but still quite heavy. The boys took it to the guy who painted my bike and he matched it perfectly. The bridge came from a guy in Texas. The neck plate and pickguard are solid brass and chrome-plated. Ian had a Russian machinist neighbor cut the opening for the pickup. The ashtray and neck plate are engraved with a "60th" diamond design. The pickups and controls are EMG.
As for the Harley, I had a big wreck in 2003 – the other driver swore he didn't see me. The only thing that could be saved was the worked-over motor. It was a ground-up rebuild, so I took the opportunity to make it highly visible with a great paint job.

"Layin' My Burdens Down" has that Bob-Dylan-plays-country vibe. The guitar part has a sweet tremolo sound.
JH: That's a baritone Tele that Bill made, through a Supro Royal. The guitar has a definitive bari sound and the amp has great tremolo.
BK: The TeleBari is a fun guitar. I didn't get to play it, as I was busy putting down the rhythm. I really like playing rhythm because it really defines the song. My late friend Steve Sutton used to say, "If you don't have a solid rhythm, you haven't really got a song." I tried to learn well from him. I do like to play lead, too, and "Hill Country Home" gave me a chance for that.
What about "The Secret"?
JH: It's the same guitar and amp, and that may have been the first track where we used it. It fits in well with our sound and shows up on several tracks. We intend to do for the baritone what Mumford & Son did for the banjo.
BK: Don't you mean "Sanford & Son" (laughs)?
Matt is a well-known guitar ace from NAMM and other events. What was his role in the project?
JH: Matt deserves most of the credit for how the album sounds. He was a true producer in every way. I'd bring a song to him in a cardboard box and he'd guide the assembly process into a fully produced track. I love working with him.
BK: Yep. This is the third CD I've done with Matt. Each is a learning and growing experience – not just about the song and playing, but arranging, layering, and how to record. He's a great coach – pumps you up off the floor and pulls you down just before you hit the ceiling.
What's the story behind your Austin studio/rehearsal facility, 6 String Ranch?
MS: 6 String Ranch was conceived as a place of musical evolution. All of us dearly love to play, but we need a goal. Here, you can learn to play, write, and all aspects of how to record an album all in one laid-back, comfortable place. My mission is to help clients achieve their potential as musicians, since everyone is represented by their body of work. Writing and recording songs is the best way to funnel the desire and learning into one place – it's a legacy that can be passed down to future generations of your family. That makes it a beautiful, important endeavor.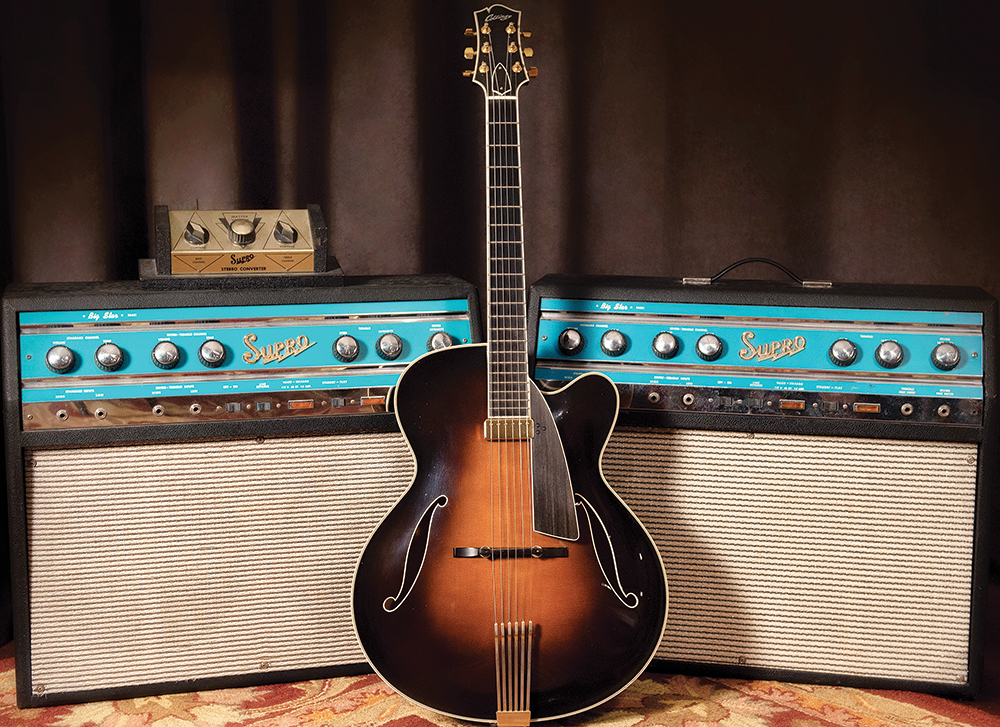 Who teaches here?
MS: We have master classes with players such as Bill Kirchen, Redd Volkaert, David Grissom, Ed Gerhard, John Knowles, Jody Fisher, myself, and many more. On our website, 6stringranch.com, we have a bunch of free instructional video and also offer full video, photography and services for copyright, publishing, licensing, and promotion of the music recorded here. It's a one-stop shop!
BK: It's where a musician can live out their dreams. Many of our clients are players in mid-life who used to do this or always wanted to, and now life lets them. Kids are off to school, or out of it, house is mostly paid off, they have spare time and the desire and some ability to do this again. So they do. Not only is Matt a great producer and musician, he is one hell of a teacher. I was a student of his for about 10 years after I moved to Texas. He helped in all aspects – playing, theory, singing, and songwriting.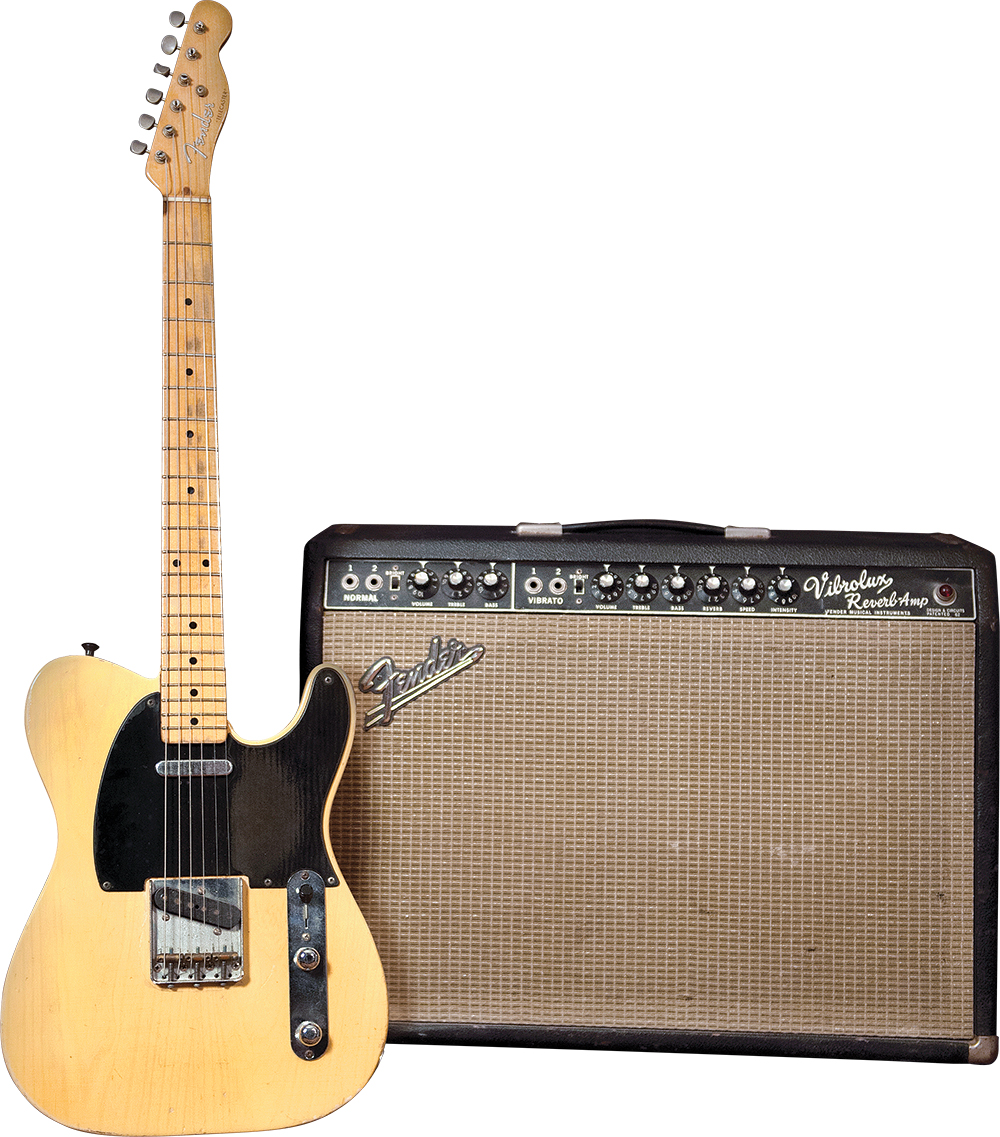 Are the vintage guitars available to musical clients for their sessions?
MS: We have an extensive collection of rare vintage instruments and amplifiers, as well as the complete Supro line. All are available to clients.
BK: Some clients are more comfortable with their own instruments, often the ones they used to write the songs.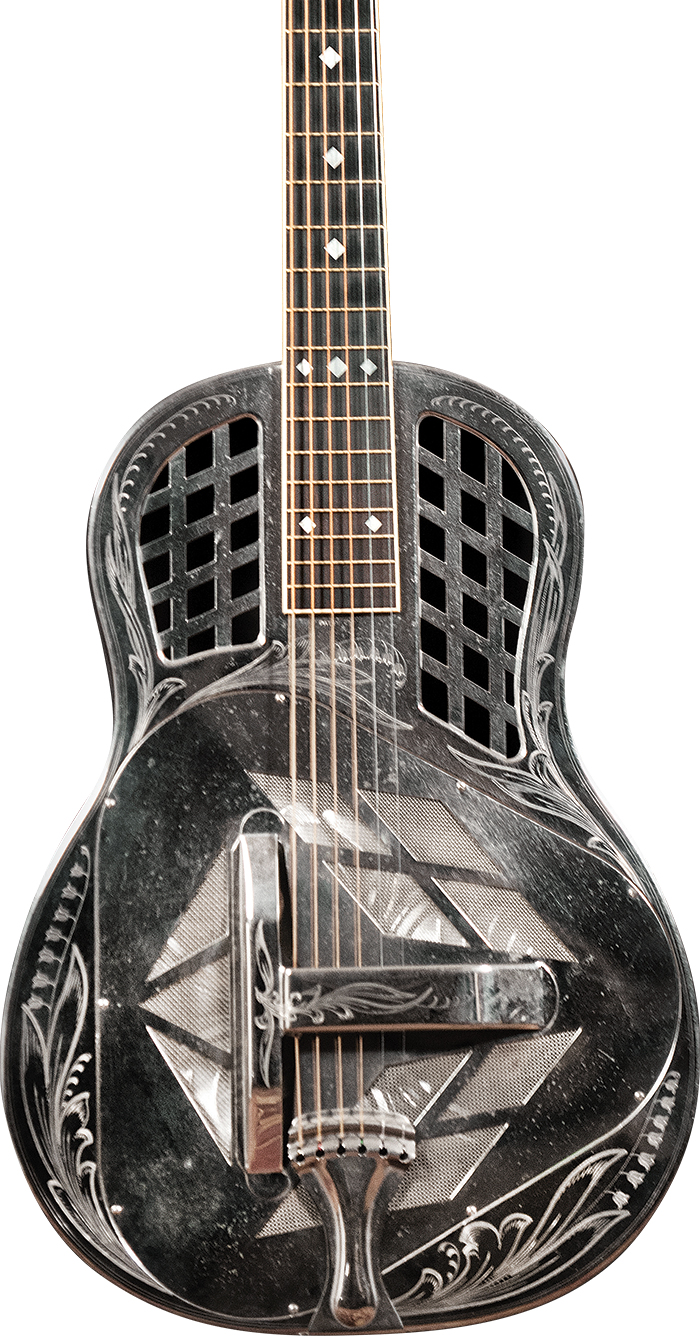 Which planks do they grab the most?
BK: Well, first they go to the espresso machine, then maybe an old Martin or Gibson. Often, it's an old National they've only seen pictures of, or one of the unique pieces – baritones, acoustic and electric, mandocellos, five-string acoustic bass, tipples, high-strung guitars. The weird stuff they would never own but sound great on a recording.
How do you maintain all the vintage gear? That must take time.
MS: Just changing strings is a full-time job!
BK: Keep 'em covered with a tarp in the backyard to keep the rain off. Actually, having grown up in a guitar factory, I can do much of the smaller stuff myself. Coming from that side of the industry I know at least a half-dozen good repair guys here in town that I call on, depending what's needed.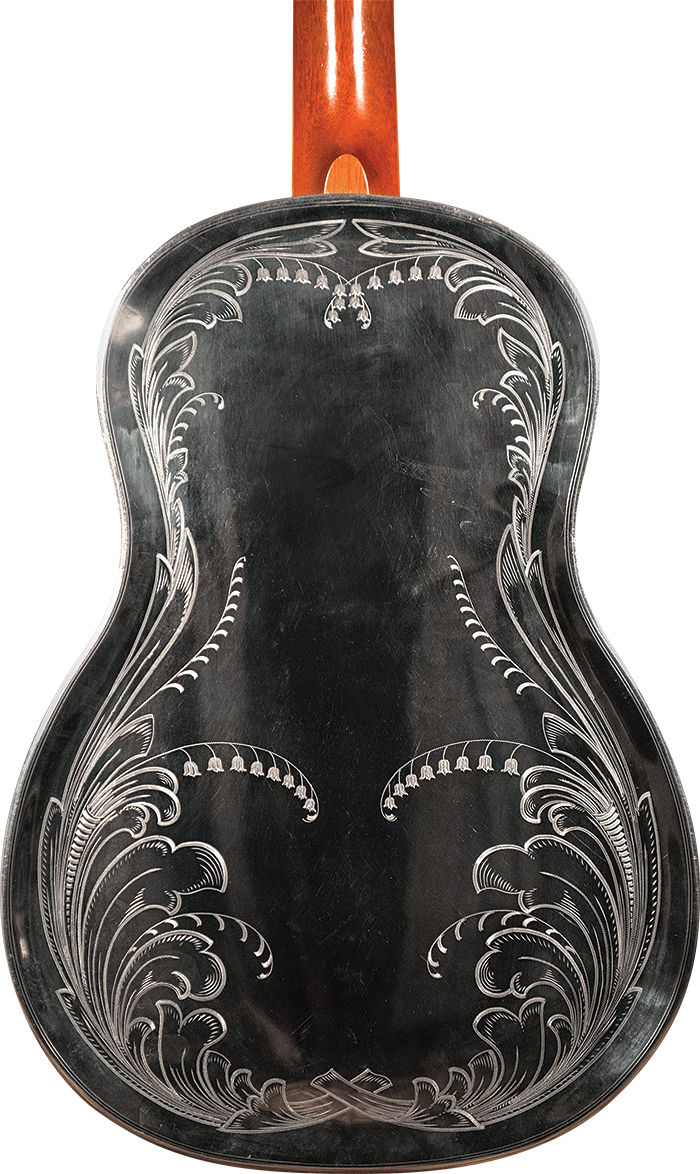 Is the band's name derived from someone's favorite beverage? And which of you has the better whiskey voice?
JH: The name has a much dumber origin – it's our initials, and they just happen to be J&B. When we started playing together, folks would ask if we were brothers. And when they'd ask if we were really brothers, we'd just say, "Yes, but from different mothers." Titling the album Different Mothers wasn't much of a stretch.
BK: And, using our first initials in alphabetical order wasn't going to work, either…
JH: In reality, we drink a lot more Shiner beer and William Chris wine, but "WC Brothers" was a non-starter. That said, Bill has the better whiskey voice.
BK: But I don't drink that brand of whiskey. If I have a scotch, which isn't often, it's a single-malt. There are so many good local wineries and breweries here, and it all goes well with the local food. You can drink a bottle of wine with a meal, but if you drink a bottle of booze, you're going to pay for it. I was done paying those dues long ago.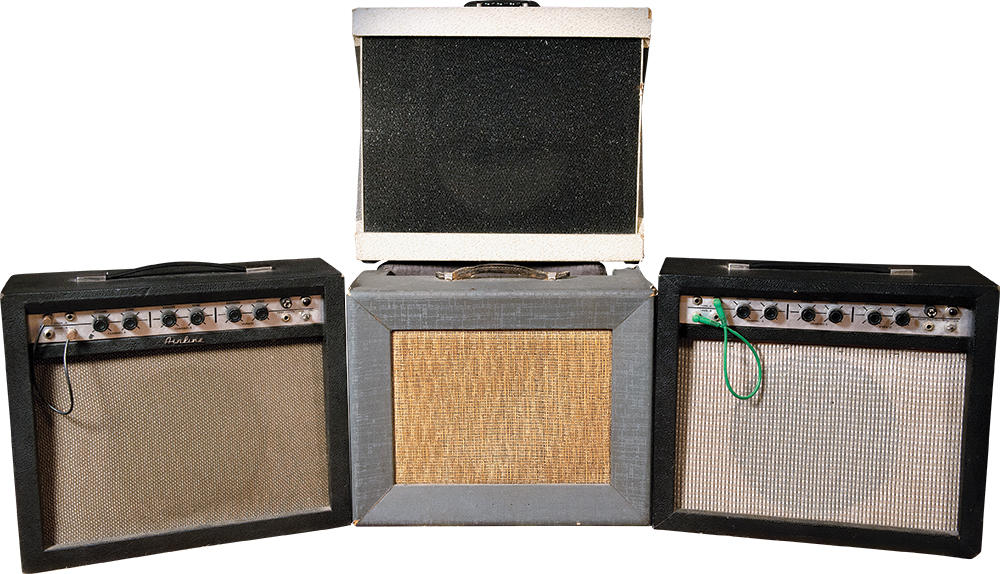 What's it like to be guitar players in Austin, a town full of accomplished players?
JH: We try to make friends with local guitarists so we can steal from them (laughs). Seriously, the players around here are very accessible and generous with their knowledge. Besides Matt, who was a founding member of The Monstas, we're pretty friendly with Bill Kirchen and Redd Volkaert. They're a good reminder that lots of old guys still play killer guitar.
BK: It's a thing you have to keep in mind; no matter what town you're in, there are always a ton of players better than you. The ones who point that out, you can avoid. The rest are usually sweethearts like Redd and Bill. They become your friends.
---
This article originally appeared in VG January 2018 issue. All copyrights are by the author and Vintage Guitar magazine. Unauthorized replication or use is strictly prohibited.