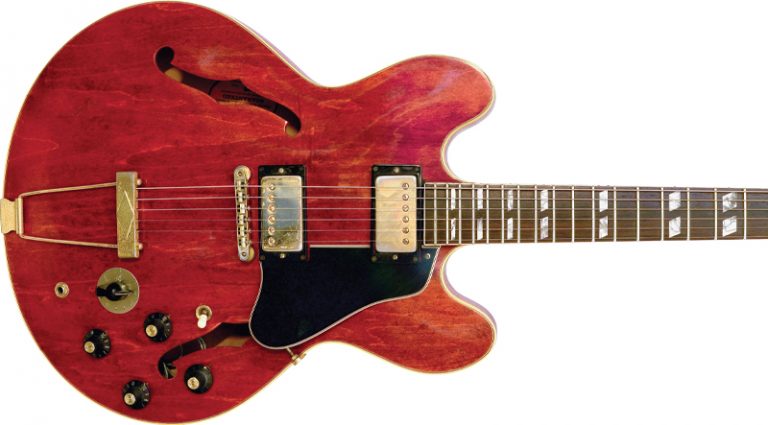 Watching her baby boy become rapt whenever his grandma played country blues on her guitar, Ella May King had a notion… So, as soon as his tiny hands could fret a string, she found a Silvertone for little Frederick to start strumming along.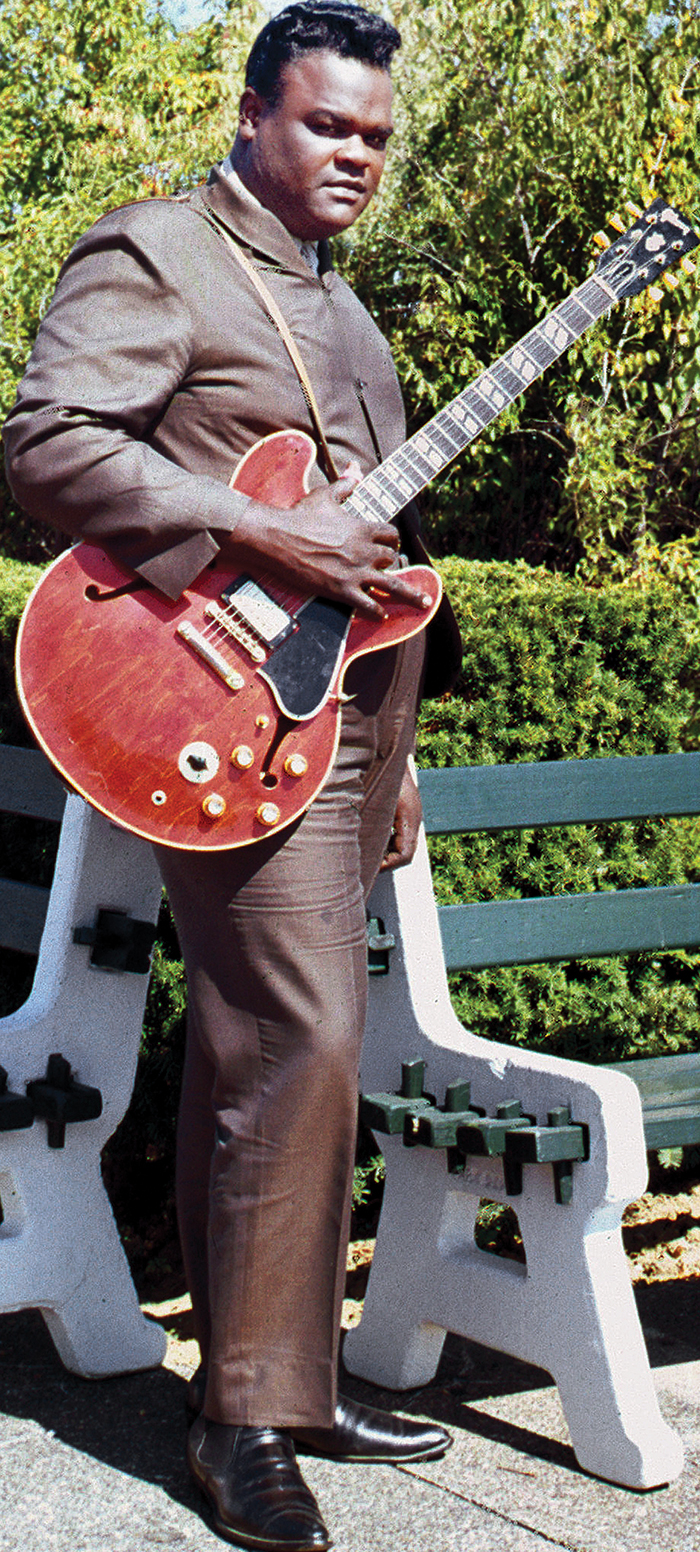 Her intuition set the course for Freddie King to reach far-ranging musical heights well beyond anything conceivable. From childhood into his teens, King developed a love for the music, keying on blue players Robert Johnson, T-Bone Walker, Lightnin' Hopkins, John Lee Hooker, Muddy Waters, Sonny Boy Williamson, and others. Over and over, he'd play a record by jump-blues saxophonist Louis Jordan until he'd copped the solo note for note. The sum impact would help King become one of the most dynamic and influential blues guitarists of any generation.
In the fall of 1949, King's mother and her husband moved from their home in Gilmer, Texas, to Chicago, where they went to work in steel mills. Having just finished high school and thrilled by the chance to become part of that city's flourishing blues scene, Freddie accompanied them and immediately began to hit the clubs to watch Waters, Howlin' Wolf, and Little Walter. He also befriended Otis Rush, "Magic Sam" Maghett, Buddy Guy, Robert Jr. Lockwood, and Hound Dog Taylor, all of whom helped pave his path.
Freddie worked in a mill, then played gigs at night, gravitating to the smaller clubs on the West Side, where he and a few friends could jam in basic combos instead of the horn-heavy bands favored on the South Side. In these settings, King began to develop his sound, turning up his amp and employing energetic interaction with the audience. In '53, he recorded his first songs as a key performer and in the next several years went on to make some of the most influential blues music ever recorded, along the way helping to invent blues-rock.
While often cited as the Texas element of the "three kings" of the blues – B.B. bringing the Memphis sound, Albert a funkier Stax feel – Freddie's music didn't have a regional sound or feel. Rather, his style mixed country and city influences like Waters, Walker, and Hopkins, employing dramatic extended string bends, a vocalesque vibrato, and single-note passages that borrowed rhythmically from several styles including jump blues. While his wheelhouse was uptempo instrumental blues like "The Stumble," "Remington Ride," "Side Tracked," and "San-Ho-Zay," he was well-served by a strong, soulful voice as heard on "Have You Ever Loved A Woman," "Someday After Awhile You'll Be Sorry," "Going Down," and "I'm Tore Down."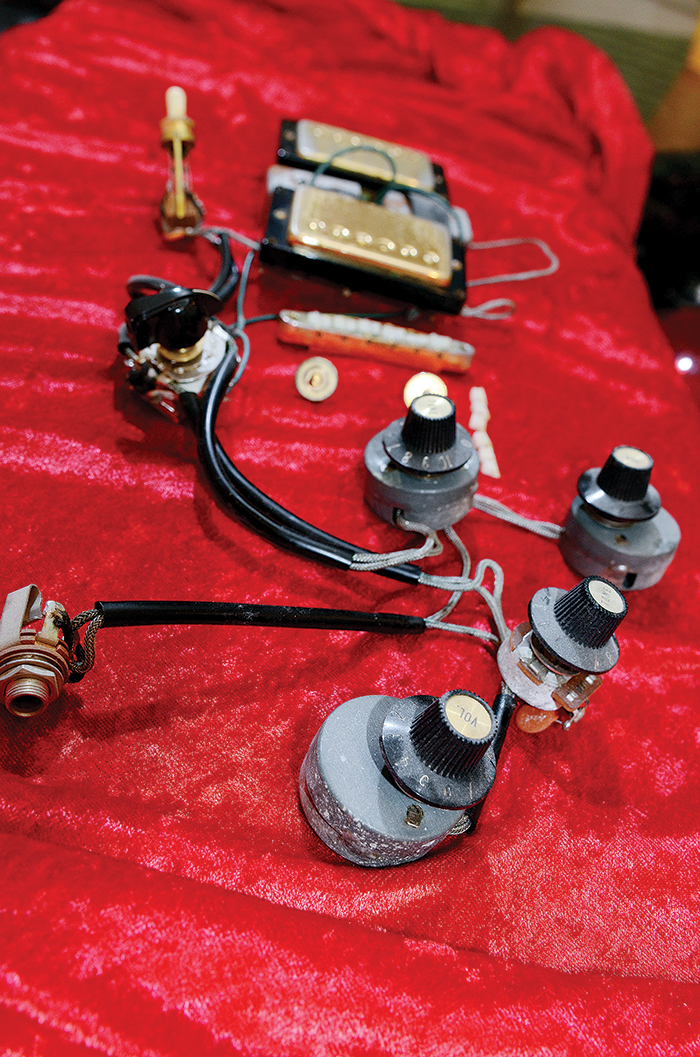 King was the first guitarist to take the nascent blues-rock form born by T-Bone Walker and turn it into crossover hits. In 1961 alone, he placed six singles on Billboard's R&B chart (four of which reached the Top 10) – "Hide Away," "Lonesome Whistle Blues," "San-Ho-Zay," "See See Baby," "I'm Tore Down," and for the holidays, "Christmas Tears."
King's work was marked by superb musicianship. In a style taught to him by Jimmy Rogers, he played upstrokes using a steel fingerpick on his index finger, downstrokes with a plastic thumbpick. And while he never played slide, his work displayed hints of Elmore James and Earl Hooker.
Beyond Stevie Ray Vaughan and his older brother, Jimmie, he was hugely influential to blues-rockers like Lonnie Brooks, Billy Gibbons, Luther and Bernard Allison, and Johnny Winter.
Additionally, King's style and songs heavily influenced the thriving blues scene in England in the early/mid 1960s; the most overt example may be Eric Clapton, who covered "Hide Away" on the legendary Blues Breakers album and cited King repeatedly through the years, saying the single "Have You Ever Loved A Woman" and its B-side "Hide Away," made King his guitar hero. In fact, it spurred Clapton to track down his first Les Paul. Peter Green and Mick Taylor were also fans.
King's choice of instruments is delineated between the early-'60s tracks for which he used a '54 Gibson Les Paul Model (a.k.a. goldtop) and from the mid '60s on, when he played a series of Gibson semi-hollowbodies including more than one with Vari-Tone circuitry. Some had stop tailpieces, others a trapeze or Vibrola. After his fame had waned, King sold some of his guitars to acquaintances including pianist/composer/songwriter/producer and Shelter Records co-founder Leon Russell. One was the '68 ES-345 used on his first album for the label, 1971's Getting Ready.

Later, on his own tours, Russell often passed time sharing stories as the busses rolled down the highway. From 2007 until 2012, Chris Simmons was his lead guitarist – a gig that not only broadened Simmons' musical horizons, but landed the 345 in his care.
The story began one night a few months after Simmons had joined Russell's band. His new boss was telling the story of how Freddie King called, saying, "Hey, Leon, I have a couple of guitars to sell. Would you like to buy them?"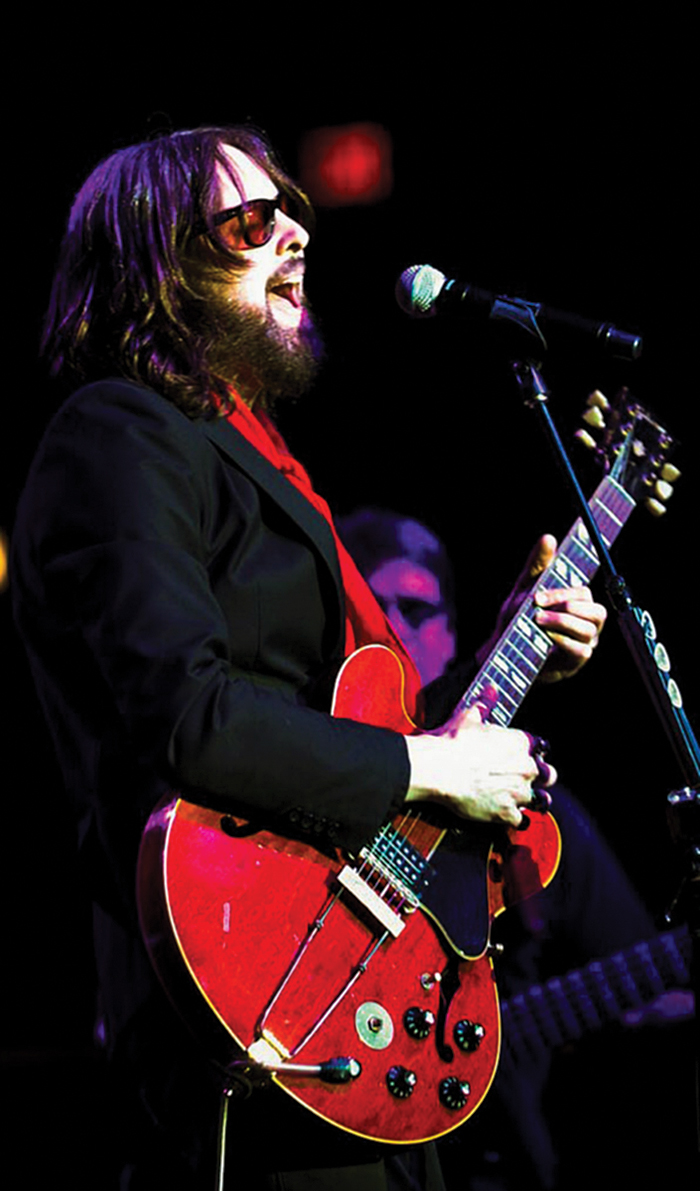 Familiar with King and his music, Simmons was fascinated by the narrative. Then, after the tour ended, Russell invited Simmons over for a visit and told him, "Why don't you go to the warehouse and see if you can find that 345?"
Simmons entered to find the building chock full of pianos, artwork, and a lot of whatever else had captured Russell's fancy through the years. Tucked away on a high shelf with other guitars, the 345 obviously hadn't been touched in a long time.
"I took it into Leon's house and opened the case," said Simmons. "Right away, I noticed the strings were rusty and it needed a setup. I might've actually worked on it right there – it's hard to remember because it was so surreal. I was touching Freddie King's guitar!"
Simmons took the guitar home, whipped it into playing shape, then returned it to Russell's house. He figured that would be the end of the story.
"But then maybe a month later, Leon brought it up again after a show. He said, 'How would you like to have it?' I said, 'I'd love to, but I'd never expect you part with it.' But he figured Freddie would have wanted it to be played instead of being stored away."
When they returned to Russell's home in Columbia, Tennessee, the two went back to the warehouse. Later that day, Simmons dwelled a bit on what had gone down. He stared at the guitar in disbelief and eventually picked it up, plugged in, and propped himself in front of a mirror "…pretending I was Freddie King." He noodled some, and even played along to Freddie songs on his stereo, all the while hearing nuances of King's tone. For a couple months, he kept the guitar at home – safe and sound.
"Every time we'd go on the road, I'd think up excuses to not take it out; 'It's too important… I'm not comfortable with it, it needs a re-fret, it might get knocked over, might get stolen…' And I didn't want to re-fret it because those were probably the frets Freddie played."
But Russell called him out.
"He finally asked, 'Where's that guitar? I gave it to you because Freddie would want it to be played, so do whatever you gotta do. Its value is not in its history, it's in what you do when you play it.'
"That is wisdom," said Simmons.
He had the 345 re-fretted and removed the original pickups, pots, switches, and Vari-Tone. In their place, he installed four-lead Schaller Golden 50 pickups so he could wire the "spin-a-split" mod to produce single-coil tones. With the selector in the middle position, he says it gives a nice, biting out-of-phase sound, and there's now a master Tone control where the Varitone's chicken-head selector used to reside.
The guitar has since seen a lot of stage time. Midway through his set each night, Russell would spotlight Simmons playing it on a classic blues bit. In his own shows, Simmons plays it regularly, most nights jamming on "I'm Tore Down."
Every so often, he gets to share his good fortune on a deeper level.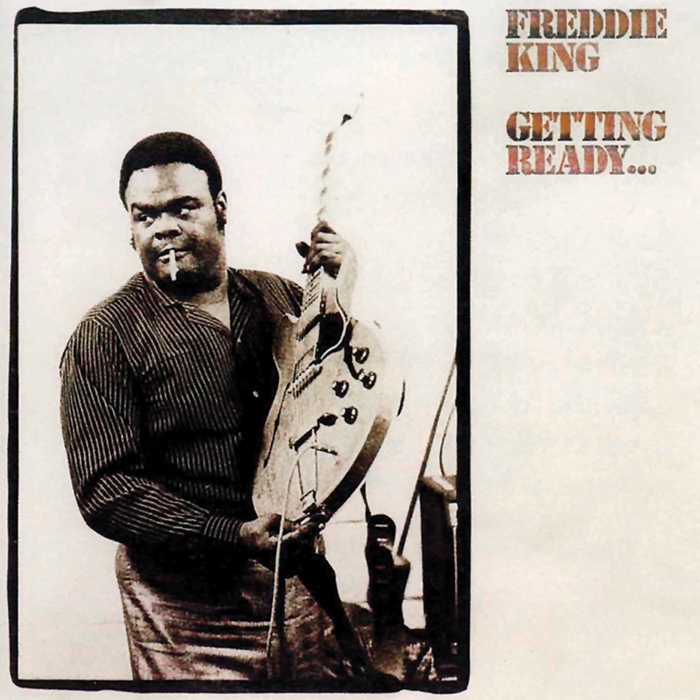 "When I talk to fans at a gig, if someone mentions Freddie or says they dig his music, I tell them, 'I have something you might like to see!' and I let them check out the 345 – hold it or play it if they want. The guitar has such great mojo, and I really like to let them catch a little of it.
"For me, the guitar is a symbol of Leon's love. It was sometimes hard to tell with him, because he wouldn't say much about how we all played together. But getting the guitar showed me something. It started to sink in that, 'Hey, I'm playing with Leon Russell and I'm doing a good job.'"
Special thanks to Dave Cothran. Freddie King was profiled in the December '01 installment of Wolf Marshall's "Fretprints" column and Dan Forte's "Check This Action" column in September, 2011.
---
This article originally appeared in VG January 2018 issue. All copyrights are by the author and Vintage Guitar magazine. Unauthorized replication or use is strictly prohibited.