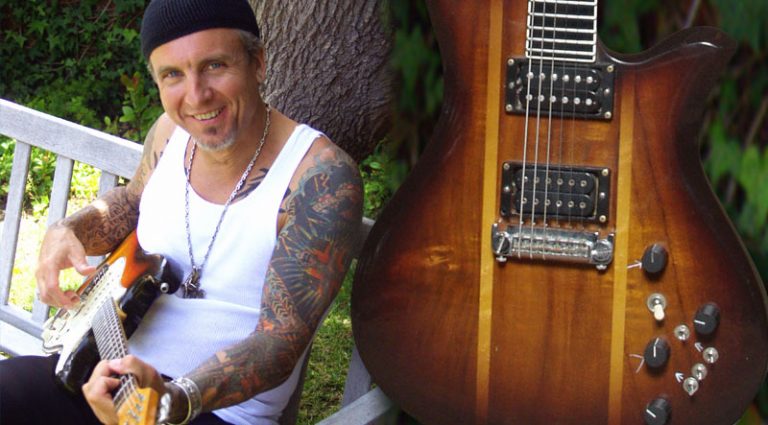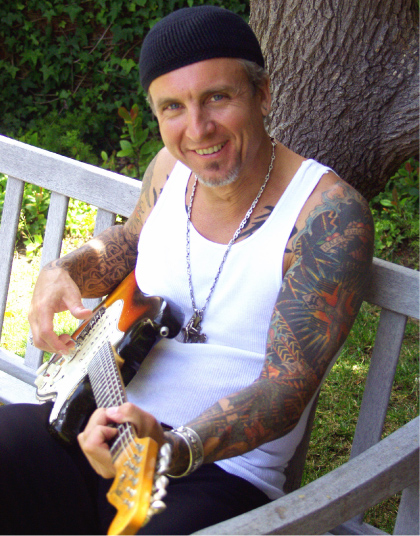 Quiz time, guitarheads. What was the second video played on MTV? If you guessed "You Better Run" by Pat Benatar, you win.
And, since there was no guitarist in the Buggles' video for the prophetic track "Video Killed the Radio Star" (the first video aired) that makes Benatar's longtime bandleader/producer/husband Neil Giraldo the first guitarist to appear on MTV!
Giraldo, a Cleveland native born to Sicilian parents, took up guitar at the age of six, and by his early teens was gigging. By his late teens, he'd worked in bands that earned some popularity in the Midwest.
In 1977, he moved to New York and eventually hooked up with Rick Derringer. He toured with Derringer in support of the 1978 album, If I Weren't So Romantic I'd Shoot You, and played keyboards on 1979's Guitars and Women. Later that year, Rick Newman, proprietor of the Catch A Rising Star comedy club, offered Giraldo the chance to assemble a band to back a new vocalist he was pitching to major labels.
Being somewhat dissatisfied with his role in Derringer's group, and relishing the opportunity to write and record his own material, Giraldo jumped at the opportunity. It was a fortuitous decision.
Giraldo and the singer, Benatar, immediately bonded as vocalist and songwriter/bandleader. And although Benatar's first album, 1979's In The Heat of The Night, was released amidst an onslaught of "female rocker" records, she would immediately prove herself the frontrunner, and ultimately the endurance champion.
Just a couple months after being paired professionally, Giraldo and Benatar became partners on a personal level. And today, that bond remains as strong as ever. They recently founded their own record label, Belchiasso Records, and this summer will release a new album, titled Go, then tour to support it. And when they're done with the outing, they'll take respite in their brand new home in Hawaii.
Vintage Guitar: From your childhood, what do you remember about how music became part of your life?
Neil Giraldo: A couple of things come to mind. One was dime stores like Woolworth and Kresky's, where I used to buy these 45s that they packaged 10 of for 99 cents. You only knew whose records were on the front and back of the bundles, but you'd take 'em home, and stuck in the middle were records by John Lee Hooker and Albert King and Chuck Berry. I didn't have any idea who these guys were, and didn't know anything about their music – I was seven years old – but I remember thinking, "Hey, this is kinda cool!"

And later, my uncle, who was only five years older than I was, introduced me to the Yardbirds, the Stones, Led Zeppelin, and all that.
Was your dad anywhere near as hip as your uncle?
No, no. Pop was a Sicilian carpenter – and tone deaf, too! My mother sang really well, so some of that musical stuff comes from her.
My parents wanted me to play an instrument, and when the school said I couldn't play flute because there were no more positions – and they were kind of rude about it – my mother and I said, "Okay," and left.
See, my sister played the accordion, and they wanted us to do duets…
So you got a guitar… Did you take lessons?
I took lessons – and hated it! To tell you the truth, I didn't like playing guitar at all. It was frustrating. I liked playing football with my friends, so I'd be out in yard and mother would call out, "C'mon, you gotta practice!" and I'd growl and go in.
But I just hated it. But there came a point where I started to really love it.
How long did it take?
I don't know exactly, but my uncle took me to see The Who in about '67, on their first tour of America, and when I saw that and realized that you could turn an amp up and it'd sound a certain way and all this other stuff went on, I went "Ooo, I'm lovin' this!" Because my guitar teacher would always tell me, "Don't turn it up past this, because it won't sound good," and I'd say, "Oh, alright."
He was so misguided…
Yeah, but he was great. He used to fart and burp during the lesson, as he was telling me, "Play it again!"
So did you start playing along with some of that rock and roll?
I did. In '64 the Beatles did "I Saw Her Standing There," and I was playing along and digging all these records by Chuck Berry and Bull Moose Jackson, and I didn't care if my amp was distorting or not. I was just digging it… until my uncle heard it and said, "Oh, that doesn't sound anything like what they're doing." Then either he or my father got me a fuzztone. The next thing ya' know, I was feeling really good! Actually, turning up the amp was the most important thing. The fuzz was just a thing that let me play "Shapes of Things" by the Yardbirds.
Did learning those rock songs come easy for you?
Yeah, the ear part of it… See, I struggled with the reading part. I mean, I could figure stuff out, but I didn't enjoy it at all because it was all single-line stuff. But as soon as I quit lessons and my cousin Skeeter pulled out his red Strat and told me about playing by ear, I went great guns.
Did Skeeter mention that just about everything you'll ever need to play has the D, G, A, and E chords?
No, but I wish he would've told me that! But he was cool. He had the red Strat, greaser points, the whole thing going on. It was workin'.
Ah hah! Was it that influence that showed up in the early Pat videos, where you looked fairly "greaser-ish"?
Well, I always was pretty greasy, but my hairstyle in those early videos is more from bad hair products!
What was the first song you could play, beginning to end?
Probably one of the duet songs I played with my sister – "Santa Lucia." But I could play a bunch of single-line stuff, like "Old Man River," "Red River Valley…"
How about the first rock song?
I think it was "Saw Her Standing There," because I remember spinning the record, trying to figure it out.
What was the first solo you learned by playing along with a rock record?
Mmmm… (pauses). Something about "Communication Breakdown" is ringing a bell, or it could've been "Shapes of Things." I was into a lot of the Yardbirds' stuff…
If your parents wanted you to play guitar, did they start you off with a decent instrument?
It was a Kay, and it was horrible… so hard to play!
What was your first good electric?
I had the Kay for a long time. I didn't get a bunch of guitars, because we just didn't spend money like that! But in '68 we traded it for a Les Paul with the mini-humbuckers. I was 12 or 13 years old, but at that point I was jamming with 18-year-olds – the "big" guys – and my uncle was taking me to concerts. I caught on quick and was playing teen clubs, YMCAs, and crazy places when I was 14… sneaking in through back doors.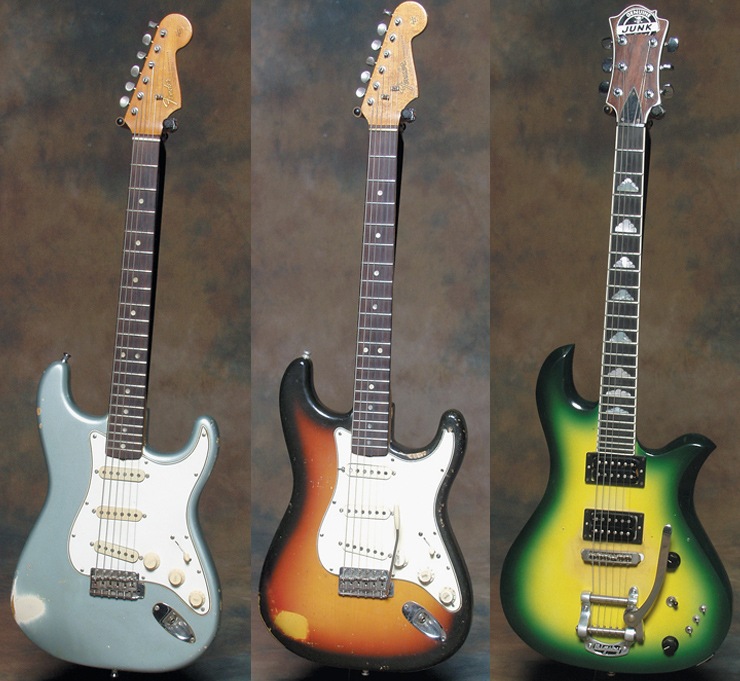 Were you mostly playing songs of the day – current stuff, etc.?
Right. Anything that would go over in the clubs and at dances.
And that reminds me… There was a guy on our street – Phil Meglarino – who played a Guild Starfire, and he and his band used to rehearse in his basement, and I'd watch him whenever I heard them playing. He was probably the most inspirational player to me as a kid. Being able to watch him was great. Today, kids have videos and all this stuff to learn how to play. Back then, we didn't. But I was lucky enough to have Phil.
Talk about you first real band.
There was one called Poison Ivy. It was two guitars. And there was another one called Neil, which was really stupid. But that was my uncle's idea! And I don't remember which one was first…
Your uncle was also named Neil?
No, Tim. But he just named the band Neil…
Kind of took the pressure off of him (laughs)…
I don't know what it was, but it was stupid. But again, I don't really remember which was first, and I may even be missing another band.
What were these bands about? School dances, other things…
Yeah, except maybe for Poison Ivy, because we were pretty extreme. We'd do crazy stuff, and we did alot of swearing. We lost a lot of gigs that way…
But I was never in a band that did commercial stuff. We always picked the most obscure songs by a certain band. We did Hendrix, but always something obscure. We'd have people staring at us like, "What the hell was that?"
At some point, you must've been in bands that were trying to get record deals.
Yep. There was one called Lover's Lane that was probably the strongest local band I was in. And we used to get teased… I played piano and guitar; I was "Buddy Love" and the singer was "A.J. Lane" and he was totally nuts. We were a good, hard-rockin' little band.
How long was it around?
A couple years… from when I was 16 to 18 years old. We used to play a couple places with the Dead Boys and Frankenstein, and Rocket From the Grave. And we'd hang with them all the time. They were a punk band, and we were a rock band, but we were really close to punk. The only difference was that we tried to play more. It was less image control, and more trying to play on the edge. People loved us and we packed places, but we never got out of Ohio.
After that, I left and went to California…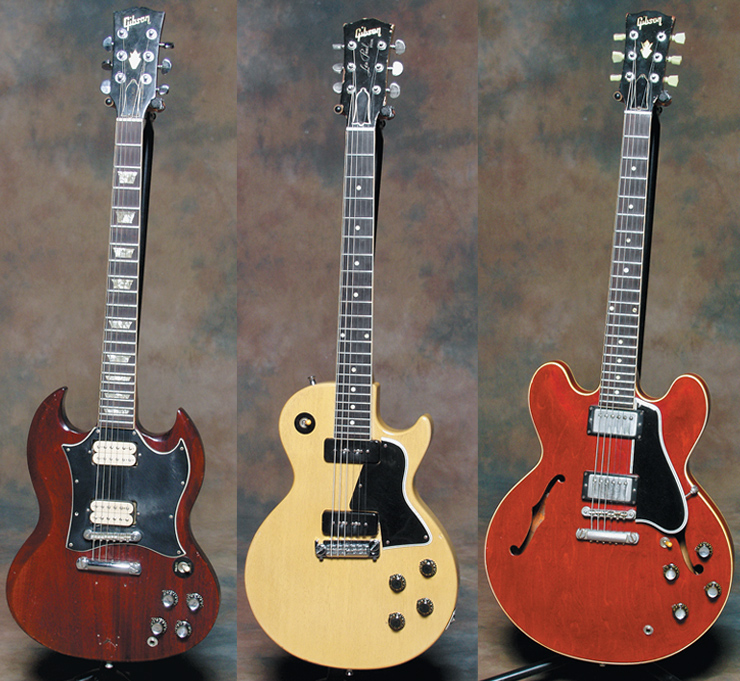 …where you got a tip that Edgar Winter was looking for a bass player…
No, it was Dan Hartmann, who was the bass player with Edgar's band. Dan had a band, and Rick [Derringer] had a band, and they were all in the White Trash band.
At the time, I was playing in a great band, musician-wise, but playing horrible songs. It was on the verge of being a lounge band… sort of a "musician for hire" sort of thing. The idea was for us to make enough money so we could make a record.
I played bass and guitar. Well, one night some guy saw me playing bass and told me that Dan was looking for a bass player. I said, "Well, I'm not a bass player, I'm just kind of doing it for fun."
He said, "Well, give me your number and let me hook it up for you. It's in New York."
He set it up, then asked me if I knew any guitar players, because by then Rick was auditioning.
I said, "Wait! I'm a guitar player. Let me do Rick's first and then I'll do Dan's if that doesn't work out." But I never made it to Dan's…
So you were offered the spot with Derringer…
I think he auditioned something like 300 guitar players, and he made me the guy not because I was a better guitar player than any of those guys, but I could do more things. I could sing background, play keyboards… all those things weighed in.
When Rick called me to tell me I was in, he had me go to his studio and said, "Come on, let's go play some," and he handed me his Explorer. That totally freaked me out; here I was, 21 years old and standing there playing Rick Derringer's Explorer!
How long did it take to make the Guitars and Women record?
Well, we first went on tour behind If I Weren't So Romantic, I'd Shoot You, and there were keyboards on it, so I played those parts. And I think Rick saw that and then considered me more of a side guy.
So you being relegated primarily to piano had nothing to do with your guitar playing intimidating him?
No, of course not. He was amazing… but he never did give me any kind of good guitar stuff to play on the record!
But his tone is great, and he's a natural burner… great, great player. He taught me all kinds of stuff.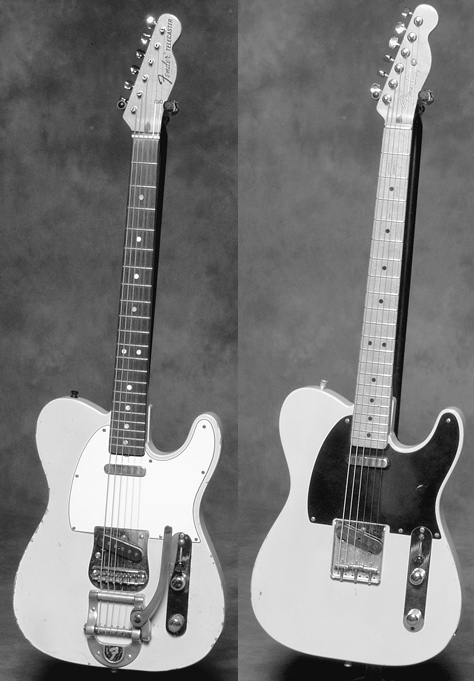 Did you see yourself in his band long-term?
Well, I did and I didn't. I did up until the record was about done, with the exception of two songs he did with the Cheap Trick guys. And that was when Rick said to me, "You know, I don't think you're needed here. How 'bout a free trip home, and we'll call you if we're going to tour?"
I felt kinda bad, thinking, "I was brought here to do this record, now I'm being sent out…" But hey, it was his record and the things he was doing made sense.
So he told me I was leaving the next day, and it just so happened that another offer came along…
That being in the form of producer Mike Chapman, who wanted you to put together a band to back up a singer he was working with…
Mike produced the Guitars and Women record, and he did see that band play live, and saw what was happening. So, when he was called to do the first record for my wife – before there was anything really going – he told them, "You need a musical director, a guy who knows how to arrange; a player – multi-instrumentalist, strong on guitar, and aggressive. Because what you're doing now isn't happening."
And it wasn't because what they were trying to do with Pat was weird, but that it was basically a lounge act trying to make a rock record.
So I got the call, but only because I was sittin' in Woodstock, waiting to go home! But I said, "Sure, on my way to New York, I'll go and meet this girl and see what it's about." And I didn't even have a guitar! I went down thinking, "How am I going to play?" But I borrowed one of the band's guitars and sat down, saying, "Okay, let me listen to this song. Okay, good. Now let's figure this out." And the next thing we knew, we were on our way.
So whose idea was it to convert the band to rock?
Pat wanted to have an aggressive rock band, but she didn't understand what that was, because she'd never done it. She'd done cabaret and other stuff that was nowhere near rock and roll – though she thought she was doing rock and roll… And when Chapman heard it, he thought it was ridiculous. He said, "Man, the girl sings great, but what the hell is going on here?"
So I jumped in and we carved away. And our styles fed each other – her voice started to change when I started playing, and her singing made me play harder because it was the first time I'd played with a real singer.
It was the perfect place, the perfect situation, because I was leaving a situation where I was just the side guy, the hired hand, and going into a situation where I was going to develop something from the very beginning. It was a band that we put together from scratch.
And everyone gelled pretty quickly?
Oh, yeah. We hit it quick, and away we went.
How did you and Pat write songs? Did Pat do lyrics and you do music and arrangements?
Mostly, yes. I'd write the melodies and stuff, and she'd pop in the words. Plus, Chapman had some cover tunes and some stuff he'd written.
And your being the music director explains why the early music was so guitar-driven…
Well, Crimes of Passion reflected what it was like to be on the road with the songs from the first record, then going straight into the studio with the band.
On the third record, Precious Time, I didn't want to play as much, but Pat kept saying, "You gotta play more!" She loves it. But I kept saying, "Well, can't there be piano?"
For example, "Promises in the Dark" was written on piano – it was a piano song… Until we went to rehearsal and I thought, "Maybe it does need a little riff in there or something to glue it together."
Some of the most memorable leads in rock songs of the era came from those early Pat songs. How did you go about constructing leads?
Well, when we did the Heat of the Night record, me and Pete Coleman, the engineer, were in the studio all the time. And I sat through [mixing] all that vocal stuff. And I knew that Pat's vocals were really strong, but I thought they could be stronger still.
So after being on the road, by Crimes of Passion, her vocals were even more powerful. So I knew that when we went into an instrumental break, it had better match her vocal. So as soon as she stopped singing, I'd have to carry the song until she came back in. And if I didn't do it right, it'd sound bad.
So that's why on some songs, you'll notice that the last note of her vocal is the first note of the solo.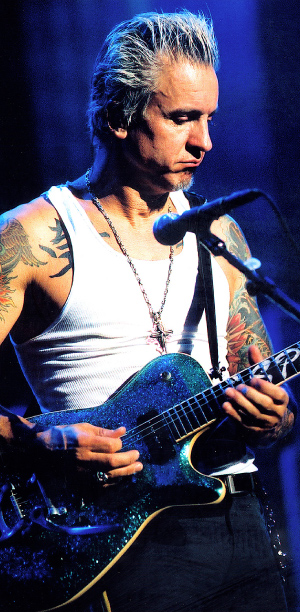 You did that to great effect. So you were basically just keeping up with the vocals…
Right. We'd put the song together in the studio, and leave, say, 21 measures in the middle for me to fill, and I'd have to do justice to the vocals.
The "Precious Time" solo is a fine example. There are elements there that fans of mainstream rock radio may not have heard otherwise – tapping, pick harmonics, the use of certain effects…
One thing I can't do is "dweedle" real heavy like a lot of those guys do, like Steve Vai and Rick [Derringer]. And I don't particularly like to do it myself, so if I do it, I like to use it as a melodic gesture, an element.
"Precious Time" is one of my favorite solos, and the funny thing is that the night before we recorded it, I was out late and drank too much. So I came in all hung over and told them, "Listen, guys. I can only do this a couple times, then I gotta get outta here."
So I only did, like, three passes, then I put the guitar down and said, "That's it, I'm outta here." And I left (laughs)!
I figured I'd have to re-do it another day. Little did I know that I nailed it (laughs)!
Who came up with the concept for the video for that song?
I don't remember, but it was horrible!
…you had that thing on your head…
Yeah, the "harem scarem" thing! [The video] was supposed to be a Salvador Dali-type of thing when the solo happened. I'd be by an hourglass in the desert and all… but I was supposed to have belly dancers! The whole idea was that belly dancers would be all around me, so it became this mythical desert scene.
So what happened to the belly dancers?
Well, the record company didn't think it was a good idea…
Has your playing ever drawn comparisons to other players? Especially early in your career?
The closest thing, just from a tone factor and the aggressiveness and the attack factor, was Jeff Beck. Not the notes, and not the bending so much or the beautiful stuff he plays, but just from the mental approach.
Do you think you sound like Beck?
No. But I do think we attack the notes similarly. When he hits notes, you definitely hear the note. It's not soft. And Jimmie Vaughan has a similar approach. He sounds the same no matter what he plays through, no matter what guitar he's on. Stevie sounded like Stevie, no matter he did. He had more of that Hendrix solo tone, and he developed his own thing sort of based on Albert King's playing.
And the same goes for me; my tone is what it is, and my hands play a certain way.
Have you been pretty consistent in regard to amp setup through the years?
Sure. It's always been Marshall 2×12 combos. Mine were made in '78, I think, and they were a model that Jim Marshall didn't like and they were going to stop making. But before they did, I told them I needed about eight of them. So they sent me eight of them – and they laughed!
It's a master volume amp, but it never really distorts. I used EV speakers in them, and I like to play clean… a little distorted, but with good note definition.
I used those amps on every record except our blues record, True Love, where I was trying for a different thing.
Have you ever collected guitars?
Never. It was about the tools I needed. As we'd travel to different parts of the country, people who had large supplies of guitars would call and ask if I was interested in Strats, for example. And they'd bring eight of them to the gig, and I'd look 'em over and say, "These two are great. I'll take 'em."
Next time through, it might be Teles. So I have a total of 80 or 90 guitars. But when I'm recording, I don't consciously decide that I need a particular sound or tone from a guitar. I'm more likely to grab whatever's around and make it work for me.
For the most part, you were known as a Strat or BC Rich player. How did that affinity develop?
From my days with Rick. Up to then, I didn't have any money, and all I had was an SG – which I used when I auditioned for Rick. But as soon as I joined, he said, "You gotta get into this BC Rich thing." And he called them, and they gave me the brown one that I used on most everything back then. It's a great guitar, and they made it exactly the way I wanted.
On the first tour with Pat, all I had was a couple of BC Riches. Later, I might take a Strat and a BC Rich or a Tele and a BC Rich. The Riches were always hanging around. They had a special thing to them.
What did you play on the "Heartbreaker" solo, one of the most heard on classic rock radio?
Well (laughs), that was a Strat! And that was a case of just playing what was around.
I do remember that when I did it, Suzie Quattro was in the other studio with some of her people, and they came over to listen to our stuff. I was getting set to do that solo and they asked, "Can we hear it when it's done?" I said, "You can hear it when I'm doing it if you want to."
I used a Strat quite a bit on that record. The BC Rich did the rhythm parts, because I played those live with the drums.
I had one '64 sunburst Strat that had a strange pickup in it. It was a DiMarzio or hand-wound Seymour Duncan. I ran it through the Marshall.
When you play it live, do you keep it pretty true to the record?
Yes, I do it exactly like the record, except at the end, where I bust loose. I think people get used to hearing it a certain way, and I think it makes the song more complete. It's like a two-note chord by Pete Townshend that you're just so used to hearing.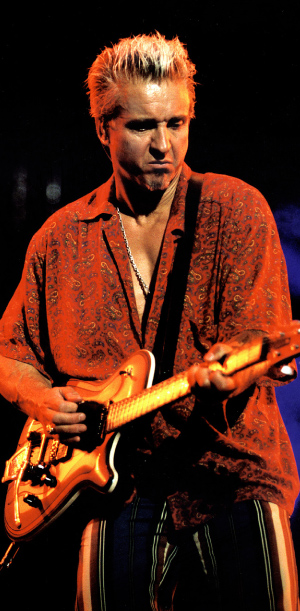 You've co-produced or produced all of Pat's records, right?
Yes. On Heat of the Night, I was really more watching Pete Coleman, and he taught me an awful lot. But by Crimes of Passion, I was really thrown to the lions. Keith Olson was co-producer, and he has a tremendous ear, but there were times when I'd have the tape operator punch me in here or there, do the vocal comp, or whatever.
But that album was more like crash-course learning.
As you became more and more the producer, did your guitar parts become less important because your focus changed?
Yeah. I started arranging more material without a guitar in my hands. Like "We Belong," where I was doing loops, and I got back into keyboards. Kind of mixed it up. Guitar became less important, at times.
And Pat is a good example of singer who had evolved tremendously. As producer, did you push her that way?
I definitely did. Totally. That was my mission. When I knew that [the label wasn't] going to change the name and call us a band, I thought, "Let's try to make it as diverse as possible, so every record is a different-sounding thing and we don't make Crimes of Passion and Precious Time over and over." It's about different textures.
Your connection with Keith Olson helped you put your mark on some other notable pop records in the early '80s. One was Rick Springfield's Working Class Dog record, with the hit "Jessie's Girl." What'd you play on that one?
I played guitar and bass.
Did you play the lead?
Yeah.
Well, Rick sure did a good job of faking it for the video…
Oh, I know (laughs)! He lives near me, and he came by the other day, saying, "Neil, man, I'm sorry! You should've done that video." But I told him, "What are you talkin' about? I don't care…" (laughs). He felt bad. But I told him it was cool. I never thought twice about it.
But I approached that recording the same way I did all of ours. We laid down the drums and rhythm guitar together, then I did the bass, and we left a break in the middle. I went back later and figured out what I wanted to do with the solo. And it's the only number one song that I've ever played on.
I also did the guitar/bass parts on his other hit from that album, "I've Done Everything For You."
And then later in the '80s you hooked up with the Del Lords…
Yeah, they asked me to check them out while I was in New Jersey once. And I liked them. They had a lot of energy. I did two records for them.
And now, me and [Del Lords vocalist/guitarist] Scott Kempner are putting something together.
What's the status of the new Pat album?
Well, I'm about four songs away, mixing, from being done. And it's a very guitar-driven record, by the way.
It is?
Yes, I started listening to my wife when she'd tell me to play more! So I strapped on, and there's some pretty hard-poppin' stuff on there. I think people will enjoy it. And it's not so much solo stuff, but really aggressive rhythm stuff.
Then you've got a tour to do…
Right, and the record will be done before we go. It started June 12 and goes until September 1.
---
CATCH UP with Neil in the interview from the September 2012 issue of Vintage Guitar magazine.
---
This article originally appeared in VG's Sep. '03 issue. All copyrights are by the author and Vintage Guitar magazine. Unauthorized replication or use is strictly prohibited.
---