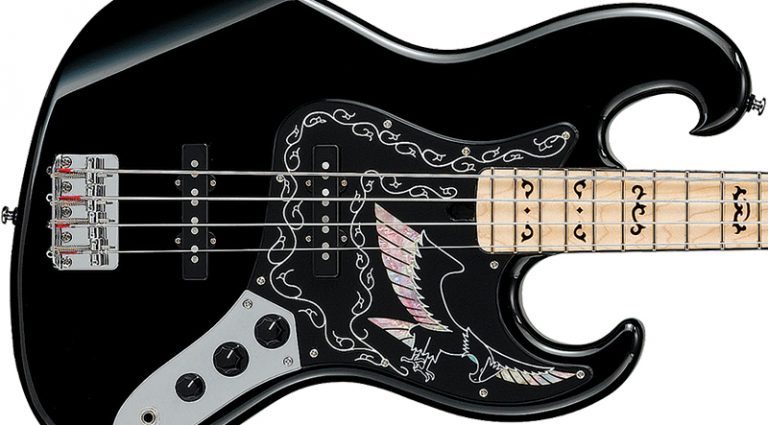 Sometimes, even overtly elaborate instruments are about more than aesthetic appeal. Take the Ibanez Black Eagle bass. No question it oozes coolness, but it also represents a turning point in the history of Japanese guitars – especially those made by Ibanez.
In the mid '70s, Japanese electric guitars and basses were primarily "copies" of popular American models, generally viewed as cheap commodities. And while most were indeed relatively inexpensive, they were hardly mere commodities.
In those days, import guitars and basses were mainly handled by regional distributors such as Grossman, CMI, C. Bruno, Continental, Buegeleisen & Jacobson, Coast, St. Louis Music, L.D. Heater, and others that carried a range of instruments and accessories and employed an army of sales reps who called on music stores – typically the shop on the corner owned by a well-known local, not Big Box Guitars at the mall. Distributors assembled packages of instruments along with picks, strings, and winders. Each tried to monopolize floor space.
Hoshino Gakki Ten, the company that owned the Ibanez brand, conceived of a different strategy. It purchased Elger Guitars, a small manufacturer affiliated with a local music store in Ardmore, Pennsylvania, outside of Philadelphia. Jeff Hasselberger, a Philly-area musician who was helping to guide the company's marketing at the time, explains that Elger wasn't a full-fledged distributor, so it tried an approach intended to pull customers into stores rather than push products at them, as big distributors could. With a chuckle, Hasselberger recalls how he would pose as a customer, calling stores several times over the course of a few months and ask if they had "…one of those Ibanez guitars." They'd usually tell him they did not, but when the company's rep finally walked in, the shop owner would say, "Ibanez? Yeah, I've heard of those…"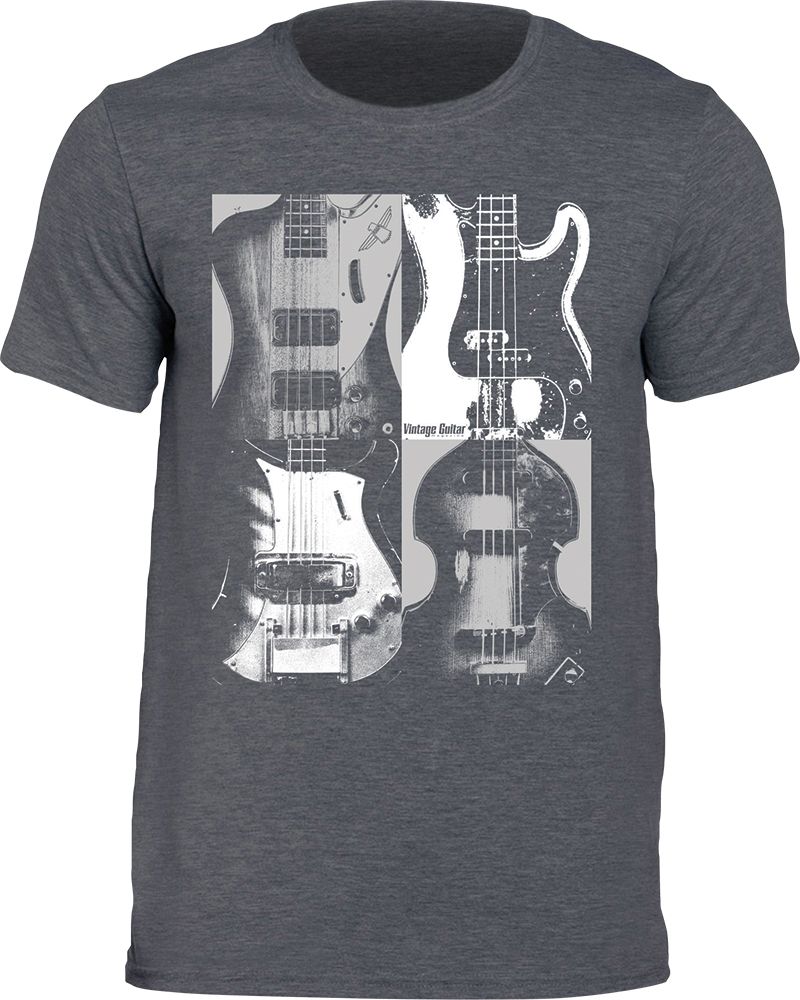 "We were trying an end run around distributors, who were our main competition and had all the power," he added. Ibanez guitars, being mostly copies, lacked an edge. But Hasselberger felt they could distinguish themselves by tweaking their offerings with some originality. He discussed the idea with a visiting member of the Hoshino family, who agreed.
Enter the Model 2409B Black Eagle.
"It and the Custom Agent were ideas swirling around in my head," said Hasselberger. "I loved the look of a black bass with a maple fingerboard. I'd seen a guitar with fancy inlays and suggested we do that. I think they had some banjo inlays at the factory, and I knew they did great inlay work, so that's where the inlaid pickguard came from; we kicked around ideas and landed on the eagle. I liked hot rods, so taking a familiar shape – in this case the Fender Jazz – and giving it the custom treatment appealed to me. That's how the cutaway and headstock mods came to be."
Pinning exact dates on its launch can be problematic, but it appears at least one prototype was made in mid 1975 and photographed for a brochure for the German market. While Hoshino tended to print its own brochures, it's not clear where that particular brochure was printed; those sent to the U.S. at the time are attributed to Japanese printers and did not include the Black Eagle. Meanwhile, logs at FujiGen Gakki kept by Fritz Katoh, who was in charge of production and maintained detailed records for a decade beginning in the mid '70s, show an order for Black Eagle prototypes placed May 10, 1976, with two shipped on August 5. An educated guess is these were a second round, and the first production Black Eagles don't appear in records until '77.
The Black Eagle had a mahogany body, laminated maple neck, and maple fretboard. Its pickups were two Super Bass single-coils, with two Volume controls and a master Tone. The strategy to make it so eye-catching was moderately successful. Whether for its visual impact or because the instrument was so well-made, played well, and sounded good, Ron LaPread briefly used one with the Commodores and was pictured with it in a late-'76 brochure and that year's catalog. Perhaps contributing to its collectibility today, Nirvana's Krist Novoselic played one. Speaking of collectibility, those who seek an original know the challenge in finding one with the delicate headstock that has survived intact or without needing repair. A fragile design element, even one tip-over posed great peril.
Black Eagles aren't the rarest Ibanez instruments, but neither are they especially plentiful. Records are not complete, but it's safe to assume perhaps 30 to 40 were made in later '76, 200 or so in '77, 207 in '78, and 52 in '79, for a total of about 500. Curiously, in '78 there were four White Eagle Basses made, one of which appeared on an internet blog with the Antoria brand.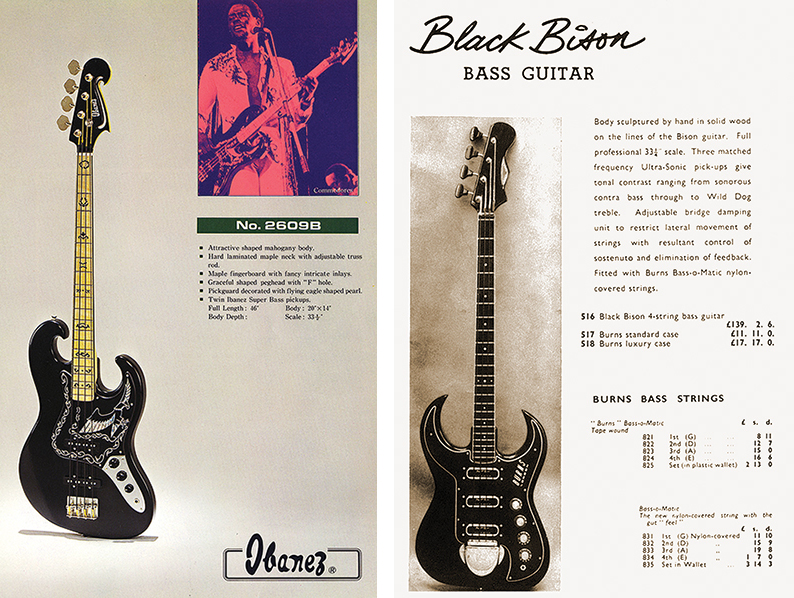 The Black Eagle hit the market just as popular tastes began to favor more-austere natural finishes and newfangled active electronics/pickups. While its impact on Ibanez was slight compared to the Artist and Iceman already in the works, it sent a message the company was moving in the right direction.
"Its popularity pushed us toward further original ideas and the realization that new designs were going to be our lifeblood," said Hasselberger. And the much-discussed lawsuit filed by Norlin (parent of Gibson) in the summer of '77 lent additional "encouragement" for Ibanez to fly like an eagle – on its own wings.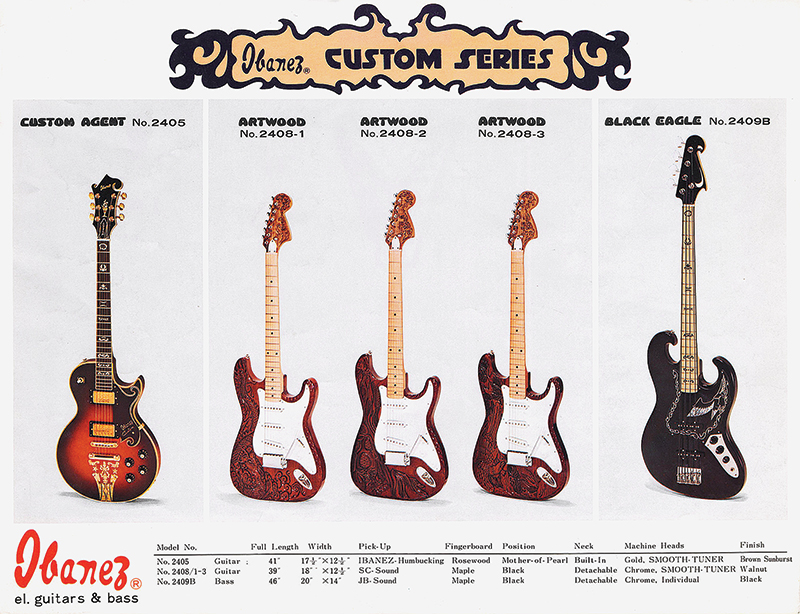 ---
Special thanks to Orval Engling at mr-ibanez.com. VG Editor Ward Meeker also contributed to this feature.
---
This article originally appeared in VG April 2017 issue. All copyrights are by the author and Vintage Guitar magazine. Unauthorized replication or use is strictly prohibited.
---
Dig into VG's vast article archive!
Be notified when the next "Overdrive" and other great offers from VG become available! Simply submit this form.