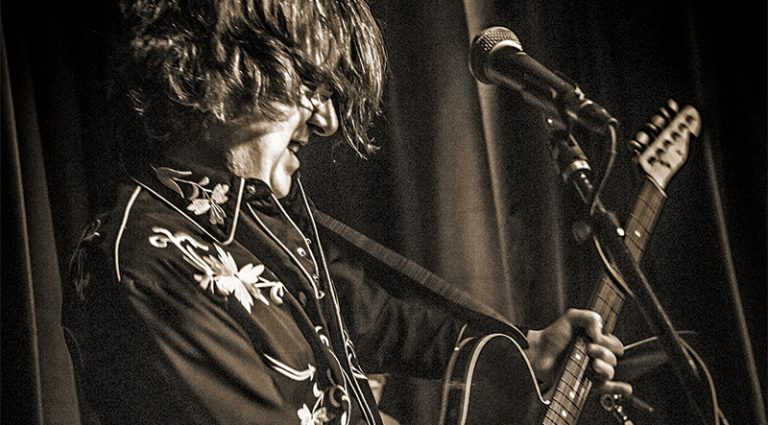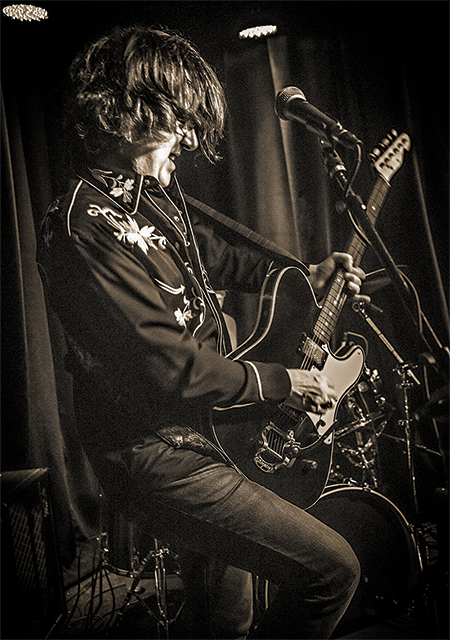 Ace sideman (Joan Jett, Steve Earle), producer of note (Bottle Rockets, Nils Lofgren, Marshall Crenshaw), and proprietor of Brooklyn's 24-track Cowboy Technical Services (which has hosted the likes of Ryan Adams, Los Lobos, and Robert Randolph)… little wonder it's taken Eric "Roscoe" Ambel 12 years to get around to a new solo LP.
The result, Lakeside (see review in this month's "Hit List"), brims with urban honky-tonk, too-good-for-AOR blues-rock, and even a little punk and revved-up R&B. The vinyl-only release calls to mind notable past pan-genre masters like Doug Sahm and Creedence Clearwater Revival.
Ambel can see the CCR link.
"Those records were pretty devoid of trickery," he says. "A lot of guys my age who were starting a band – that stuff definitely went on their set list because it wasn't so tricked out."
You enlisted Jimbo Mathus to produce Lakeside. There's a great Jim Dickinson quote about self-production.
"Self-production is like self-dentistry." I told that one to my dentist and he said one of his peers had actually done stuff to himself. This guy had started a root canal and had to stop and call for help. So it's not just us artists that have bad judgment.
What about the decision to release exclusively on vinyl?
That streaming thing… the decision process is taken out of the artist's hands, especially on a label where you don't even get to decide whether your stuff will be available for free. But my record, it's going out to a group of music aficionados and fans, so I decided to give them the vinyl in the fanciest package I could do – gatefolds, pullout sleeve, photographs and artwork, then the terrific-sounding vinyl and the download codes for the full 192[kHz]/24-bit hi-res audio.
In the modern music business, I can't compete without a label, but I wanted to make this a really, really nice thing for the people that might like it.
You've worked with Scott Platts at Stonetree Guitars.
I had two really nice Teles, a '66 and a '67, and the first guitar he made for me was similar to those. That era – that thick headstock and the laid-on maple fretboard – to me is a really underappreciated era in Fender construction. I think they came up with something really good when the headstock became a little thicker.
When I was touring and recording with Steve Earle, I had to have, like, five guitars to cover the sound, and we came up with the Stonetree Roscoe Deluxe, which is a big-bodied, chambered guitar with a spruce top and stainless-steel frets, that fat headstock, and Fralin P-92 split-coil three-and-three pickups that are hum-canceling. It's the most prominent guitar on the new record. And those stainless-steel frets… to use that as my main guitar for over 10 years and have no fret wear, it really says something.
What about effects?
I live in New York City, and when I go to a gig, I have to take a cab. For the last few years I've been using one of those little Dano pedalboards and I can fit five pedals. I swap them out a bit, but use the Mad Professor Mellow Yellow Tremolo, Mad Professor Deep Blue Delay, and then a BearFoot Model G [overdrive]. Sometimes, the last one or two I'll move around. Sometimes, I'll use a Dr. Z Z-Drive, which is a two-channel thing. Sometimes I'll use a reverb pedal like the Mad Professor Silver Spring, or the BearFoot Mini Vibe is really nice.
When I leave the house, I have a gig bag, a small amp, my little pedal board, and a bag of parts. I have to be able to carry it in one trip – there's no putting stuff on the curb and coming back for it.
How did you happen upon Dr. Z amps?
I have two amps for gigs – a Dr. Z Carmen Ghia and a [Fender] Pro Junior. For both, I had aftermarket cabinets made out of pine, and both have neodymium speakers. I probably took 12 pounds off each by doing those changes. I had a really bad spinal problem, so the weight is an issue for me.
When I was playing with Steve Earle, I noticed a couple of guys that I know – John Jackson and Mike McAdams – both had Dr. Zs. They have their own character. And I had them out there for over three years. The Z stuff, I don't know how he does it… the price point is good and they're just really rugged. Plus, they come in red (laughs).
---
This article originally appeared in VG October 2016 issue. All copyrights are by the author and Vintage Guitar magazine. Unauthorized replication or use is strictly prohibited.
---