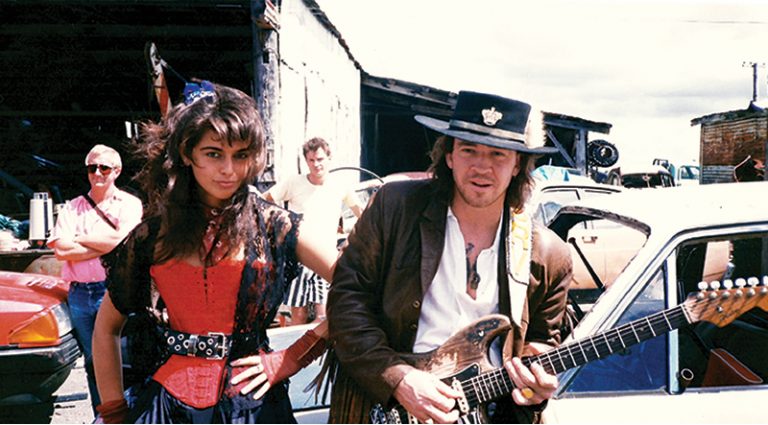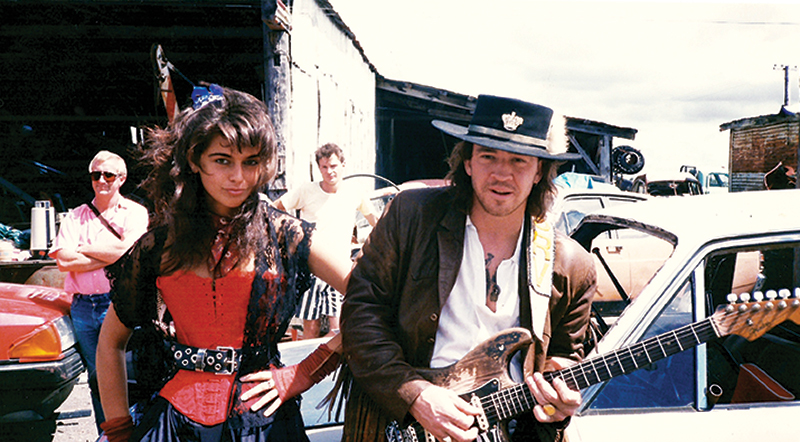 The life of blues-rock icon Stevie Ray Vaughan was under a microscope even before his tragic death in a helicopter accident in 1990. Four years prior, a breakdown put him in a hospital while on tour in Germany, then in drug and alcohol rehab facilities in London and Atlanta, and few celebrities were as open as Vaughan about his addictions and recovery.
Fans knew of his wife, Lenny, for whom he named a "Little Wing"-like instrumental on his 1983 debut, Texas Flood, and of their divorce in '88. They also knew of the schoolgirl-turned-model he met while on tour in New Zealand – the woman Stevie lived with from early '87 until his death. The Russian-born beauty's name was Janna Lapidus; now Leblanc, the 48-year-old is married with two children.
The book Leblanc published doesn't talk much about Vaughan's music; that's not its purpose. It's about Stevie Ray the man, and it shows glimpses of, and into, sides of him rarely seen by fans. And while there isn't a lot of text, the abundance of pictures in the book's 90 pages speaks volumes.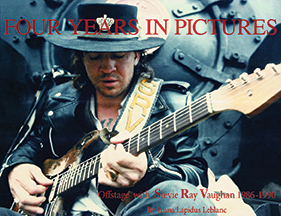 We see Vaughan in rehab and visiting both his and Leblanc's relatives. The couple celebrates birthdays and even takes tennis lessons. He's without his trademark gaucho hat as much as with. His loving, handwritten messages grace Polaroids, yet Leblanc manages to avoid what could easily have become maudlin or exploitative.
But the exercise is clearly cathartic. Editorializing is hemmed-in, but Leblanc's foreword paints an unflattering portrait of Jimmie Vaughan. Perhaps the most controversial aspect following the guitarist's death was the Vaughan estate's exclusion of the woman Stevie Ray boarded an early helicopter to telephone that night. And while explaining her desire to restore her own voice and "share a more personal insight," there's a tone of resentment in that one page.
In an interview, she stated, "The compelling feeling that guided me and led me in writing my book – including the foreword – has offered some delayed healing of sorts, by not only restoring my voice, but also by honoring a part of Stevie's life. A part of his life he lived with dignity, grace, honesty, respect, striving for health, and to do the right thing.
"In the years since his passing, to have that part of his life ignored, displaced, or undermined, as it has been, would be missing an important part of who and how he was. I hoped to offer some clarity in a cohesive and concise way to tell our story through pictures and narrative, to shed light on any hearsay or speculation."
Of all the books written about Vaughan since his death, this is the most intimate and revealing illustration of his personality.
---
This article originally appeared in VG September 2017 issue. All copyrights are by the author and Vintage Guitar magazine. Unauthorized replication or use is strictly prohibited.
---