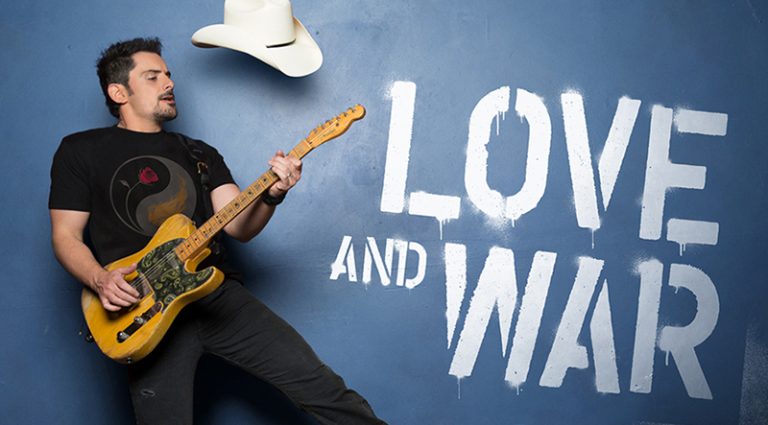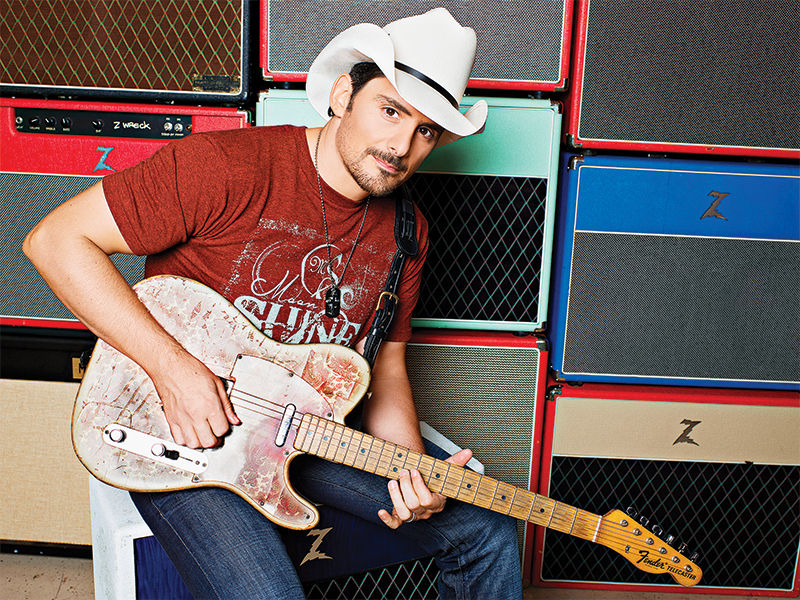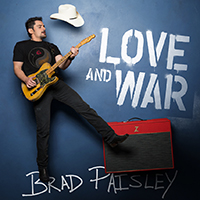 Brad Paisley's albums have followed a formula that began on his 2001 sophomore album Part II. Generously programmed with abundant cameos, they blend love songs with catchy numbers celebrating idealized small-town and rural lifestyles as well as the digital era. His attempts to meld old and new cultures have always been sincere, though he's drawn some criticism for returning to these topics time and again. While his sincerity is undeniable, he generated controversy with his well-meaning but clumsily executed 2013 brotherhood song "Accidental Racist" with LL Cool J.
All Paisley's records, however, have one constant: his distinctive, aggressive, and ever-tasteful electric guitar virtuosity (though he also plays acoustic, mandolin, and Dobro here). He has support from Gary Hooker on electric and the acoustic guitar of Brent Anderson. Yet Paisley's skills are everywhere – in solos, rhythm licks, and supporting parts throughout the arrangements. As always, his workouts synthesize the licks of all his guitar heroes within his own fiery style.
He unleashes one incendiary break after another on the sensual "Go To Bed Early." His picking likewise propels "Grey Goose Chase," a drinking number with a segment where he swaps licks with fiddler Justin Williamson and Randle Currie's pedal steel. With Timbaland in the background, his lyrics manage to plug both Grey Goose and Wild Turkey via clever lyrics, something he's done in the past, most notably on his 2012 hit "Southern Comfort Zone."
The inevitable cameos include two rock icons: "Drive Of Shame" features Mick Jagger, its arrangement an obvious homage to the Stones with rhythm straight out of "Honky Tonk Women." The John Fogerty cameo on "Love And War" takes up the cause of America's veterans, expressing sentiments not unlike those on "Fortunate Son" and other Creedence classics.
Much as Paisley loves cameos, however, he doesn't necessarily need them. He does outstanding work alone, his romantic eloquence enhancing the powerfully simple ballad "Today." The retro R&B feel of "Contact High" meshes perfectly with his voice and guitar. That austerity enhances two other ballads: his Johnny Cash homage "Gold All Over The Ground" and the sentimental "Dying To See Her" with an appropriate cameo from Paisley's longtime Opry buddy Bill Anderson. As a hit songwriter and recording artist of the '60s, Anderson is no stranger to such sentimental fare. That carries over to "The Devil Is Alive And Well," a bit of restrained moralizing about America's current divisions.
It's valid to debate his formula for albums, but at his best, the integrity of Paisley's music and that laser-intense picking always carry the day.
---
This article originally appeared in VG September 2017 issue. All copyrights are by the author and Vintage Guitar magazine. Unauthorized replication or use is strictly prohibited.
---