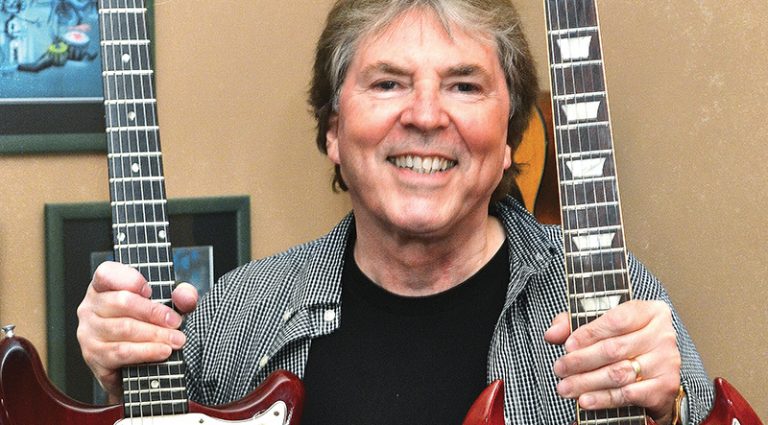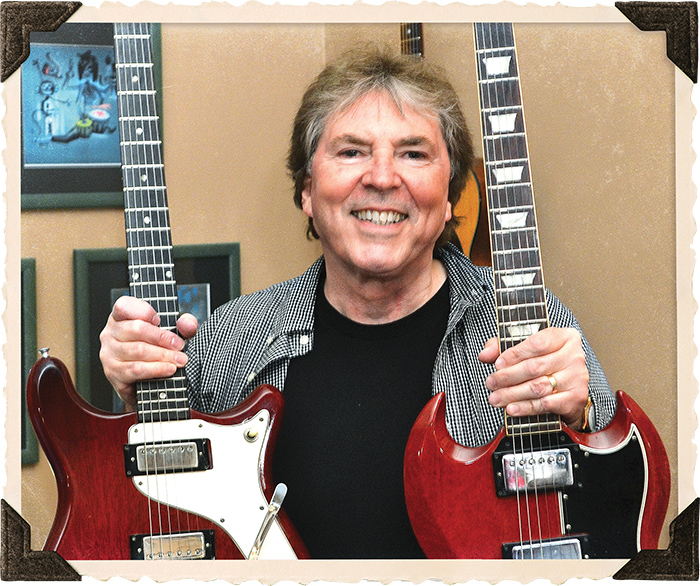 '70s culture may have provided a target-rich environment for parodied depictions of giant Afros, bell-bottom jeans, and Saturday Night Fever, but anyone who was alive then remembers Chuck Mangione's Feels So Good. Huge in 1977, the album remains symbolic of the jazz-pop that was strong at the time.
The extended guitar solo on the title track was played by Grant Geissman, and stands as one of the hippest, most iconic jazz-rock guitar solos of all time.
Today, Geissman is an Emmy-nominated composer and guitarist with 14 solo albums to his credit. He's also a sought-after session cat with names like Quincy Jones on his resumé, and a composer for the popular television sitcoms "Two and a Half Men" and "Mike & Molly."
We recently spoke with Geissman to learn more about his beginnings on guitar, and the instruments he has used throughout his life.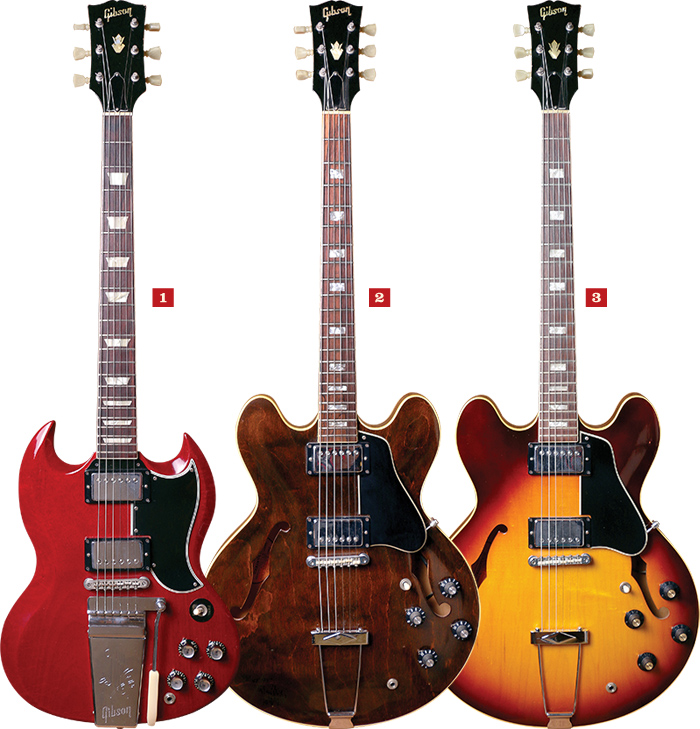 How old were you when you started learning to play?
I started in January of 1965, at age 11, and was playing Beatles tunes, The Who, and garage-band stuff. I had private teachers all along. The first was Mrs. Allen, and for the first nine months, everything was out of the book, which was good in some ways because with her, I had to read music from day one.
Did you have a natural ability?
I picked things up pretty fast. I was always pretty good at soloing;I found that I had this innate melodic thing. If they showed me the pentatonic scale I could make music out of that, even as a young kid. But, what I really wanted to do was play rock and roll; "Why can't you show me Beatles tunes (laughs)?" So, I moved my lessons to Moyer Bros. Music, in Santa Clara. Geoff Levin was teaching there, and he played in People!, which was one of the top local bands at the time. They had a hit called "I Love You." Anyway, he showed me all the Beatles tunes and the licks from "Over Under Sideways Down" by The Yardbirds. I was in heaven – learning all the stuff I was hearing on the radio. I studied with him for a year and a half, then started studying with another guy there, Don Cirallo, who was playing in lounges. He told me, "The rock stuff's great. I play that, too, but check out this G13th chord. Let's learn this tune called 'Sunny.'" I always had teachers who steered me in a certain direction.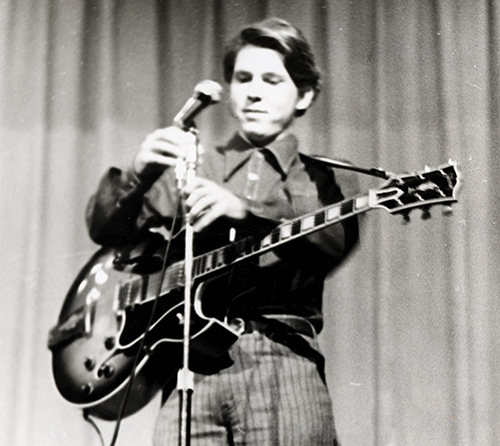 Were you resistant to jazz?
The only thing I was resistant to was classical guitar. In high school, I studied it with a guy for six months, and then in order to major in music on guitar at Cal State Northridge, you had to study classical. I wasn't into it, but it did come in really handy, later.
The '60s was a very open time. Even within pop music there was all kinds of crossover stuff like classical piano, piccolo trumpet on "Penny Lane," and jazz influences of various kinds. It was a melting pot, and I had no resistance to learning more-sophisticated chords or how to improvise. It was part of music at the time.
What led you to believe you could have a career in music?
I never wanted to do anything apart from music. When I came home from Career Day at school, none of the stuff they were talking about had any interest for me. My mom said, "You like to play guitar. Why don't you just do that?" I said, "What? You mean I can make money playing the guitar?" She said, "Yeah. You can be a teacher, play in a pit orchestra, or play at parties." I was like, "Okay! That's what I'm going to do."
When I was a senior, I started studying with jazz guitarist Jerry Hahn, and my playing grew monumentally. Then, I went to De Anza College for two years, in the Bay area. They had a great big-band with a cool director named Dr. Herb Patnoe. He was well-known in the area, and in jazz education. I had a great experience, but knew I had to get to L.A. because that's where everything was happening.
At the end of '73, I moved down to study at Cal State Northridge because they had a great jazz department. Actually, I did one semester at Fullerton, then transferred to Northridge in '74. In those days, it was very classical and very snooty; the composition students were writing only avant-garde music.
Did you made good contacts?
Absolutely. A lot of composers would bring in their charts to have the band play them, so they could hear them. Drummer Louie Bellson brought in charts and sat in with the band, then asked me to start playing in his band. Big-band leader and composer Gerald Wilson taught a jazz history class at Northridge, and would suss out the good players. Because of that, I started playing in Gerald Wilson's big band, which was just killer. It was a super learning experience.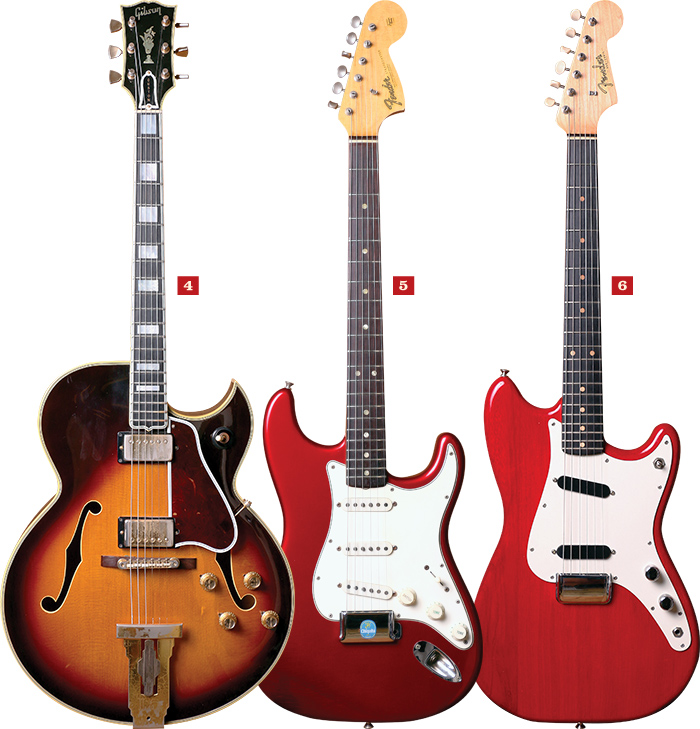 How did you meet Chuck Mangione?
He called out of the blue. He said, "A former student of mine recommended you, and I want to hire you to play a gig at the Santa Monica Civic." I'm like, "Yeah!" I had played some of Chuck's music at De Anza, so I was familiar with – and liked – his music.
After that gig, he had a few dates in the Pacific Northwest, and asked me to go. One thing led to another and he asked me to join the band. It was the first time he added a guitar player. He normally had a quartet. I was the first regular guitar player he ever added to his band. I had been doing session work and playing around town, but couldn't resist playing with Chuck on national tours, playing jazz every night.
We went on the road, recording, doing TV shows – all of it. Chuck was on an upward trajectory before I joined the band, and when Feels So Good came out, the travel suddenly got better and the hotels got better. Then, of course, my guitar solo put me on the map.

What gear did you use on that solo?
I used my '68 Gibson L-5 and a script-logo MXR Phase 90. We went direct through the board. It's a very clean sound. Engineer Mick Guzauski had a lot to do with the way that record sounded. It was pristine. He knew how to EQ things just right.
When we did the tracks, I used a Music Man HD120 amp. I also had a Sho-Bud volume pedal. I used a Mu-Tron III on "The XIth Commandment." Some of the tracks had no effects – probably the L-5 straight into the board or through the amp. Mick would sometimes add cool delays.
After you left Chuck's band, you started making music for television…
That's a long and winding road. When you come off the road, it's not like there's a slot waiting for you. The seas don't part and welcome you back! I had to reinvent myself. I'd been with Chuck for three or four years, so I was known as a jazz player. They'd think, "He can't rock or play blues. He's the jazz guy – the Chuck Mangione guy. We don't need him." So, I started playing with guys for free, just to remind them I'm back in town.
Little by little, I started re-establishing myself by doing sessions, and eventually started writing for various music libraries. These are companies that hire composers to write various styles of music that can be licensed and used in any situation – could be jingles, or any kind of advertising. I wrote several hundred pieces, and because of that, I had enough experience to do TV music.
In 1997, my friend, Lee Aronsohn, called one day and said, "I'm doing this show 'Life… and Stuff.' Why don't you pitch a theme?" So, I demoed a theme in my home studio and took it to them. I had a little boombox cassette player, and all the show's writers were there. When I walked in, Lee looked at me, his eyes big because he suddenly realized he didn't know if I could do that. He said, "What if this sucks (laughs)?" But, everybody loved it.
Sadly, the show only lasted four episodes. About five years later, Lee called again. He was working on a new show called "Two and a Half Men," with Charlie Sheen and Jon Cryer. He asked me to pitch a theme, and said, "… it needs to have the word 'men' in it." This time, I didn't make a demo. I sang and played it on guitar for him. We honed it, made a demo, and sent it to producer Chuck Lorre, who added some elements. So, all three of us wrote the theme.
Chuck had his long-time music guy, Dennis C. Brown, who had done all of his shows, but he liked what I was doing. He proposed that Dennis and I get together, and we wrote the music for the whole 12-year run. We still do the music for "Mike & Molly." Chuck had infinite wisdom because it's been a great partnership and a nice friendship.
Solo albums must be great outlets to explore your musical interests.
I do them because I need to, creatively. In 2006, I started my own label, Futurism Records, and on my last three albums, I've done whatever I wanted. I can ask friends to play on it; I've had Patrice Rushen, Tom Scott, Chuck Mangione, Chick Corea, Albert Lee, Larry Carlton… There's no guy at the label telling me, "You can't play that kind of music." Working with Albert Lee and Larry Carlton was really fun.
What kind of gear are you using for live dates?
I'm using a Yamaha G100. It's a 1×12 and it's super loud and very clean, which I need when I play jazz. I also use an old Boss OD-1 that's very smooth-sounding. I recently got a Zendrive, which is very cool, and a J. Rocket Blue Note. I don't use the L-5 live anymore because it's too precious – and I don't want to work that hard! I've been playing my 335 and SG, even on jazzy gigs.
What's next?
We'll be doing season six of "Mike & Molly," I'll be doing some live dates with my band, and I'm putting together music for another record. It's going to be whatever I want it to be – sink or swim.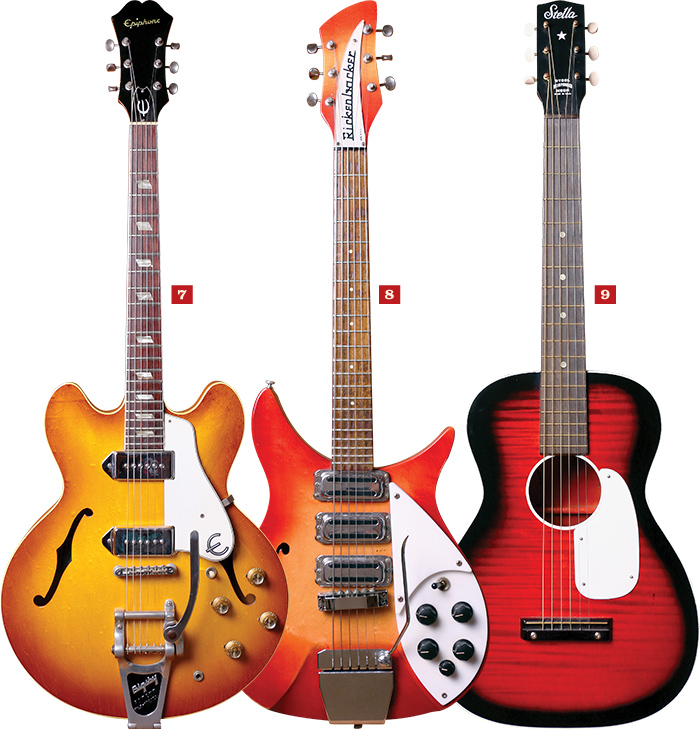 ---
This article originally appeared in VG December 2015 issue. All copyrights are by the author and Vintage Guitar magazine. Unauthorized replication or use is strictly prohibited.
---