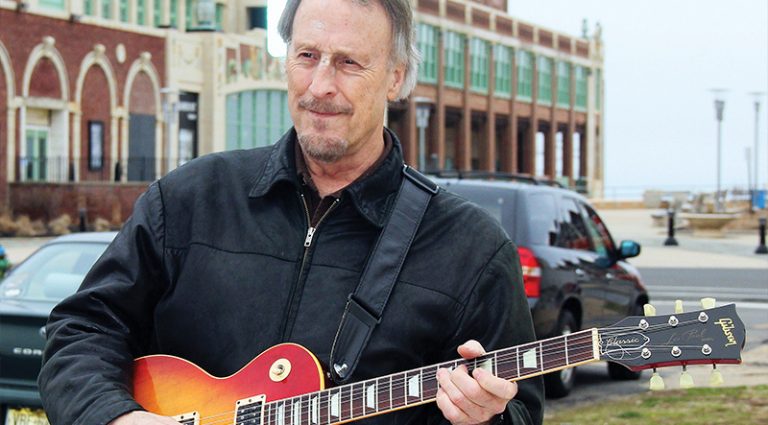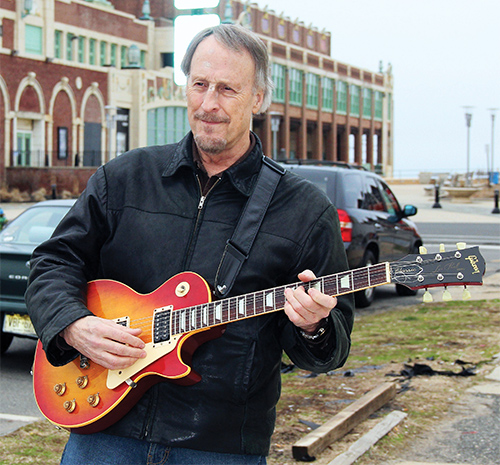 "I never thought this would happen to us all these years later," marvels Sonics guitarist Larry Parypa on the reception the band is getting on its current tour.
On what should've been be a slow Thursday night at the Wonder Bar in Asbury Park, the band played to a packed house of patrons young enough to be their grandkids.
Now with bassist Freddie Dennis and drummer Dusty Watson, Parypa mixes songs from their latest album, This Is The Sonics, with old favorites. The album, produced by Jim Diamond, retains the sound that presaged punk, garage, and grunge a half-century ago.
What was it like being in the studio for really the first time in nearly 50 years?
It was great. We'd been putting off recording, and everything was done pretty quick – some songs were written on the spot, others were modified to fit our purposes.
Are you happy with the way the album came out?
Yes, but I can hear things where the meter is off or there's a conflict between instruments. Our approach was to keep everything simple. I was told to play as if I was 16; I couldn't remember exactly, but the message was, "Don't get too tricky!"
What was your main guitar?
An Epiphone Riviera.
Who inspired you to play?
My uncle. He came to my house one day with an acoustic and I thought, "What a neat sound." Later, he put a pickup on it, and that sound excited me to learn everything I could about the guitar.
When did The Sonics get together?
Around '61; we played things like school dances. But, when we picked up Bob Bennett on drums, that changed.
Because of your setup and your first album being released a year after the British Invasion, many concluded The Sonics were modeled after The Dave Clark Five.
Just about every band that started at the time had the same setup, with sax and keyboard.
What gear were you using in the mid '60s?
A Fender Jazzmaster through a Magnatone amp. After that, it was an Epiphone Rivera, which I like because it doesn't have a clubby neck.
What led to the Sonics disbanding?
Bob Bennett wanted to do something different, so he joined Marilee Rush and The Turnabouts. Rob and I had the military breathing down our necks, so Rob went into the Navy and I went into the Air Force.
Were you drafted or did you volunteer?
We both volunteered because, if you didn't, you'd be drafted and would wind up in the middle of a jungle (in Vietnam).
So, you missed out on the hippie movement, Woodstock, and changes in the rock world. 
The band stopped playing in '67. After that, I never listened much to music or touched my guitar until the mid '80s. I got with a local band, then quit again for 10 to 15 years. When The Sonics re-formed, we had to re-learn all of our old songs.
What do you think when people refer to The Sonics as a "garage band?"
Define what makes a "garage band." I'm not sure what makes garage versus punk, or just rock and roll.
It's more about the approach to a song…
Even if you're not a good player, that's what matters most – energy and fierceness. None of us are great musicians, individually, but as a band, we sure try hard.
---
This article originally appeared in VG September 2015 issue. All copyrights are by the author and Vintage Guitar magazine. Unauthorized replication or use is strictly prohibited.
---