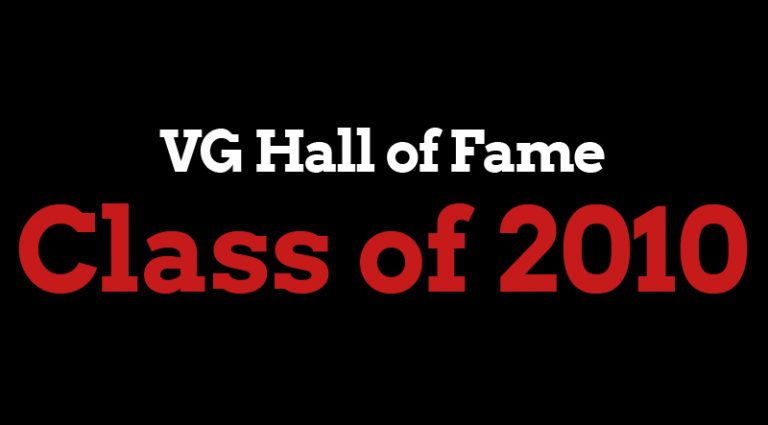 Each year, VG asks contributors and readers to nominate and choose inductees to its Hall of Fame. And each year, the magazine inducts a player, an innovator, and an instrument for inclusion. Hundreds of votes are tallied via the magazine's traditional written ballot, while hundreds more vote at VintageGuitar.com. Here, we proudly present the 2010 inductees to the VG Hall of Fame.
---
2010 Players

| | |
| --- | --- |
| 37.2% | Robert Johnson |
| 34.8% | Danny Gatton |
| 15.9% | Hank Garland |
| 12.1% | Clarence White |
2010 Innovators

| | |
| --- | --- |
| 46.5% | Paul Reed Smith |
| 35.9% | George Beauchamp |
| 10.7% | Antonio De Torres |
| 6.9% | Jimmie Webster |
2010 Instruments

| | |
| --- | --- |
| 47.2% | Gibson Byrdland |
| 20.1% | Ampeg SVT |
| 19.6% | Mosrite Ventures |
| 13.1% | Rickenbacker A-22 |
---
Robert Johnson
2010 Player
There are a handful of mythic figures in music – those who not only made a difference, but were the difference. In jazz, we look to Charlie "Bird" Parker. In country, Hank Williams is the man. In blues, the source is Mississippi Delta blues guitarist/vocalist Robert Johnson, whose repertory codified a world where deals with the devil bestowed extraordinary instrumental skill, where Hudson Terraplanes transported you to the Promised Land, and where hellhounds pursued until judgment day.
From Johnson emanates the spirit of the blues – informing and inspiring the music of Eric Clapton, the Rolling Stones, Led Zeppelin, Ry Cooder, Johnny Winter, Foghat, and George Thorogood, as well as Jimmy Reed, Muddy Waters, Elmore James, Taj Mahal, and B.B. King. Johnson's biggest accomplishment was forging the bridge to the future by laying the foundation for the modern work of subsequent electric blues players and budding blues/rock musicians.
Johnson put the mythos of the Mississippi Delta into the public mind. The African-American music tradition, with its blend of African pentatonic scales and syncopated rhythms and European harmony and song structures, sprang up in work songs and was formalized in the entertainment that filled the brief moments between long hours toiling in the fields.
Charlie Patton was the first of this ilk to achieve recognition, followed by a handful of others who reigned until Johnson began recording in 1936, after, legend has it, Johnson was told to take his guitar to the crossroad near Dockery's plantation at midnight. There, he met a mysterious black man who tuned his guitar and handed it back to Johnson – the deal was made. Johnson then became endowed with incomparable ability, charisma, and the quickest ears in the region – without his soul – and was on course to become the greatest Delta bluesman of all time. That's the legend. In truth, Johnson brought together essential and viable elements that had been brewing in the musical incubator that was the Mississippi Delta. What makes a great legend is one way to explain his sudden prowess and inexorable ascendance. Another is found in the woodshed, where a player could make huge strides – and Johnson was driven; whether by hellhounds or the bitter life of a plantation worker is irrelevant.
What is relevant is that Johnson codified, popularized, and made immortal the country-blues sounds of rural Mississippi, and set in motion the wheels of change for that style to yield a rich heritage that continues to affect the core of American music… Make that world music; players like Eric Clapton, Jimmy Page, and Keith Richards are British, after all!
Though he recorded only 29 tunes in hotel-room and warehouse "studios," his music paved the way for Delta blues to make its way into every corner of the blues-informed mosaic of Western music. – Wolf Marshall (from "Fretprints," August, 2006)
---
The Gibson Byrdland
2010 Instrument
The Gibson Byrdland, introduced in 1955, has one of the more unusual stories of any artist signature model. For starters, it was named after two artists, neither of whom would have been the first thought that came to mind upon hearing the model name. The model name carried a stronger reference to the phonetically identical Birdland jazz club, even though both of the Byrdland's signature guitarists were known as country guitarists (for an extra twist of irony, both of the signature artists were, in fact, very capable jazz players). And though the Byrdland's calling card was its short-scale neck, its most important feature in the context of Gibson history was its thin body – it was Gibson's first thinbody model.
The Byrd in the model name was Billy Byrd, a Nashville native who was a disciple of Charlie Christian and Django Reinhardt. In the late '40s, Byrd took two young Nashville guitarists under his wing – Harold Bradley (who would become the dean of Nashville session guitarists) and Hank Garland, whose last name would provide the "land" in Byrdland.
William Lewis "Billy" Byrd played with Western swing groups before World War II, but in the late '40s, as Nashville began to blossom as a recording center, he began playing with country artists. Ernest Tubb hired him in '49, and Byrd's simple, tasteful lead lines became a signature sound of Tubb's records. Tubb would often call out Byrd's name before a guitar solo.
Walter Louis "Hank" Garland was born in Cowpens, South Carolina, and moved to Nashville as a guitar prodigy at age 16 in 1946. Three years later he recorded a catchy country tune called "Sugarfoot Rag" that became an instrumental hit. In 1950, Red Foley recorded a vocal version featuring a guitar solo by Garland, who was henceforth nicknamed Hank "Sugarfoot" Garland.
In the early '50s, Garland's continuing interest in jazz led him to Barry Galbraith, an influential jazz guitarist who, in 1952, had started using a guitar made by Elmer Stromberg of Boston that featured a 231/2" scale. The shortened scale – a full two inches shorter than that of a Gibson L-5 – allowed for wider hand stretches and complex new chord voicings, and Garland ordered his own Stromberg G-5.
While Garland was stretching his jazz chops, he was also playing a vital role in the growing popularity of country music. In the early '50s, WSM radio, which owned the Opry, began inviting disc jockeys to an annual convention in Nashville (which in the early '80s would split into the Country Radio Seminar and the popular Fan Fest). In 1954, Gibson exhibited its instrument line at the convention, and Gibson rep Clarence Havenga met with Garland and Byrd to talk about new ideas for guitar design (as recounted in A.R. Duchossoir's Gibson Electrics: The Classic Years, Garland remembered the year as 1955, but since the deejay convention was held in the fall and the first Byrdlands appear in Gibson ledger books in April of that year, a meeting at the deejay convention would have to have been in '54). Garland and Byrd suggested a hollowbody electric with three unique features – a short scale, 22 frets (two more than the L-5), and, for playing comfort, a thinner body.
Gibson used the L-5 as the base model, and the first two Byrdlands (held by Garland and Byrd in an advertisement) were only distinguishable from an L-5 when viewed at an angle. For the production version, Gibson did away with the L-5's large, flat tailpiece and fitted the Byrdland with a bent-wire tailpiece with three loops. Otherwise, the "look" was the same as the L-5CES, with pearl-flowerpot peghead ornament, pearl block fingerboard inlays, gold-plated hardware, two Alnico V single-coil pickups, Tune-O-Matic bridge, etc. The differences were the scale, 15/8" nut width (compared to 111/16" on the L-5), 22 frets, and 21/4" body depth (compared to 33/8" on the L-5).
Gibson introduced the Byrdland at the National Association of Music Merchants trade show in July of '55. At $550 for sunburst finish and $565 for natural, it was only $25 cheaper than the L-5CES. To promote the new model, Gibson created an ad that described the guitar as having been "designed for progressive guitarists." "Progressive" was obviously a code word for jazz, reinforcing the reference to the most famous jazz club in New York – Birdland.
The catch word in the ad copy was fast – "…unusually fast and brilliant tonal response" and a neck designed for the "fast action needed in modern playing." However, looking at the ad copy from a historical perspective, the most interesting phrase was "…combining the characteristics of the solid body and conventional guitars." The Byrdland did not have any solidbody characteristics at all, but that statement shows that the concept of combining solidbody and traditional design was simmering at Gibson a full three years before emerging in '58 as the ES-335, Gibson's first semi-hollowbody electric.
Gibson's ad touted Garland and Byrd as "popular recording and TV stars," which was a bit of an exaggeration. Garland had the one country radio hit (it did not appear on the pop charts) six years earlier, and even though he would play on classic recordings for Elvis Presley, the Everly Brothers, Patsy Cline, and others, session players were seldom credited in the '50s. Byrd, though limited in exposure to country audiences, may have had as high a degree of name recognition as Garland because Ernest Tubb's records often made the pop charts in the early '50s. However, what seems like minimal popularity by today's standards may have made Garland and Byrd well known to serious guitarists of the mid '50s.
The Byrdland went through the same changes as the other high-end archtop electrics, from Alinco V pickups to humbuckers in 1958, from rounded Venetian cutaway to pointed Florentine cutaway in late 1960 (then back to rounded in '69), and from solid two-piece back to laminated one-piece in the early '60s (then back to two-piece in '69). Additional experimental versions included a "Charlie Christian" bar pickup in the neck position (a configuration played by Garland), a double-cutaway body, and stereo-Varitone electronics.
The Byrdland's short-scale neck offered guitarists something fundamentally different from any other Gibson, and guitarists liked it. After shipping only three Byrdlands in 1955, Gibson shipped 56 in '56 – one more than the 55 L-5CESs shipped that year. For the rest of the '50s and on through the '60s, the Byrdland significantly outsold the thicker-bodied/longer-scale L-5CES.
Garland finally gained recognition in jazz circles with his 1961 album Jazz Winds from a New Direction, but his career was cut short that year by an auto accident that left him unable to play at a professional level. He died in 2004.
Byrd left Tubb's band in 1959, made three solo albums, returned for two more stints with Tubb in the late '60s and early '70s, and then left the music business. He died in 2001.
The Byrdland's basic design strength carried it along after Garland and Byrd were no longer active influences. Although it was surpassed in sales by the L-5CES in the '70s, the Byrdland maintained its popularity, averaging 115 per year for the '70s compared to 124 per year for the '60s. Gibson finally discontinued it in 2008. – George Gruhn and Walter Carter
---
Paul Reed Smith
2010 Innovator
Paul Smith was barely a teen when he started noodling on a cheap classical guitar that belonged to his mother. It interested him such that he soon joined with friends to jam – on bass – and not long after, he had saved enough of his yard-work money to buy a Fender Telecaster that had been hanging in a local music store. But when he got there, the guitar was gone. In a life-altering moment, he instead bought the Gibson Melody Maker that would serve as the inspiration for a guitar he'd build years later – a guitar that would in turn serve as the cornerstone in the foundation of his company.
Smith founded PRS Guitars in 1985. Today, it is arguably the most emblematic example of an innovative large-scale American builder, employing 230 people in its suburban Baltimore factory and producing about 1,000 guitars per month built by crafters universally interested in pushing forward the art of the instrument.
Literally started from scratch, PRS Guitars exists today in large part due to Smith's willingness to take his earliest hand-made guitars to concert arenas, where, for six or seven hours before a performance, he would hang out with roadies until they were convinced he was cool enough to show his guitar to the star. Slowly but surely, he convinced Carlos Santana, Al Di Meola, Howard Leese, and others to try one. If someone gave him an order, made a deposit, and then didn't love the finished guitar, Smith recalls, "I'd give them their deposit back even if I couldn't make my rent the next day."
After getting more than 50 orders, he built two prototype guitars, put them in the back seat of his truck, and started calling on dealers on the East Coast. Many miles later, he had gathered enough orders to start a company.
Today, that company enjoys name recognition that ranks alongside Fender and Gibson in the modern musical landscape. And to this day, Smith works tirelessly. Whether hearing an idea from the production floor or fielding a thank-you call from David Grissom or Carlos Santana, every exchange in his day is given due time, every challenge is addressed, every inspiration relayed. He eats lunch on the fly, his cell phone rings every few minutes, and if a moment allows, he'll cruise down to the PRS amp shop, check out new blanks in the Private Stock "wood library," or stop to see which rock star's guitar is on a bench in the company's new Tech Center. – Ward Meeker
---
VG Readers' Choice Awards history:

Players
Instruments
Innovators
Albums
Artists

---