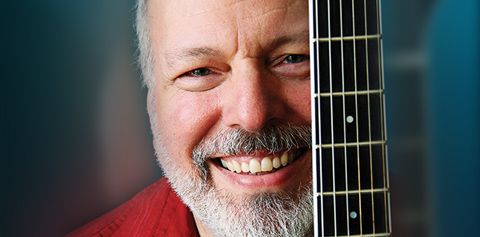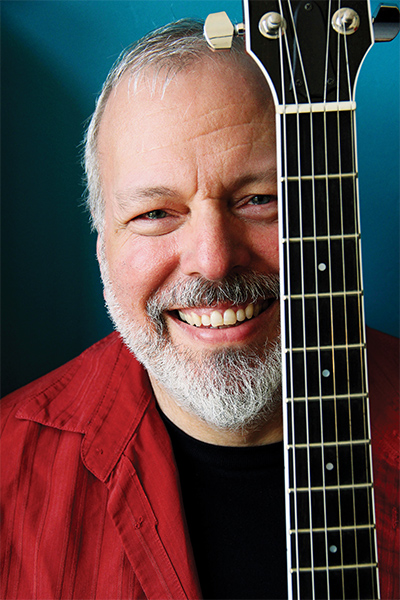 Mike Keneally has made a career of inconspicuously assisting Frank Zappa, Andy Partridge, Steve Vai, Dethklok, and Joe Satriani fulfill their musical vision. But, there is another side to this multi-instrumentalist and sideman. Besides pulling triple-duty as a keyboardist, guitarist, and producer, Keneally is a prolific composer. He is compiling a catalog of music from CDs and studio outtakes spanning the last 20 years of his career, while also working on a new solo album he's calling Scambot 2.
"It's a sequel to Scambot 1, which I released in 2009," he said. "I'm also sitting in with Umphrey's McGee; their drummer, Kris Myers, is a good friend. I'm focused on getting the record done before the next round of touring starts. And, we did a new Joe Satriani record that comes out in the summer, then the touring starts."
What can we expect on Scambot 2?
It has a very convoluted story line. It's eventually going to be three volumes; the music on the first was very dense and super-intricate, mirroring the story line. Over the course of three volumes, the story will become clearer. What I'm trying to do with the songs is be more direct; I want to get right to it and not orchestrate so much and get to something more essential. It's not easy, but I'm enjoying it.
Are you tough on yourself?
I'm trying to go easy on myself and be critical at the same time. When I'm creating the songs, I try and not second-guess too much. I try to let things come easily. Getting in my own face is making sure I don't obscure what's there. On the additional work I do, I'm more of an observer, and at the same time, I'm making the thing happen. I'm eager to make things sound and feel different from what I've done in the past.
I'm recording things in different locations and getting different players like Kris Myers on drums. He's going to make things feel different. I have Pete Griffin on bass for a lot of it. I have access to brilliant players and it brings out a distinctly different feel from anything I've done before.
You get a lot done between working with Joe Satriani and Dethklok.
I have a finite amount of time and I do the best I can. It's interesting the way my record making process has developed over the last few years. I know I have a certain amount of time, and I'm able to get a certain amount of work done on a recording project. Then I have to go away for a couple of months at a time.
I get interrupted, but the way it works for me is that it's great to spend time with the tracks. I really listen to them and make sure that it's what I'm happy with. Especially when I'm making an album that's meant to have some kind of narrative flow to it. This sort of forced hiatus in the recording process allows me to have the benefit of close attention to details. Things that are intricate, you can't be ramshackle about. You have to make sure this stuff feels right.
Is Frank Zappa still with you?
Yes. I first heard him when I was nine years old, and he impacted me more than any other composer. I marinated in that for years, and once I got into his band at a very young age, I was super incorrigible. I still love his music and I love the way he structured melodies and his ideas about polyphony and rhythm. There's a lot of other music that I love, but there's something very signature about Zappa.
When I catch myself doing something reminiscent of Frank, I'll do my best to make sure that it's not too overt. Sometimes, I'll improvise a guitar solo and play what I think the music needs, and hear something and say, "On my God that's so obviously Frank-like." (laughs)
What advice do you give guitarists who want to do what you do?
It's important to say "yes" to opportunities even if they may not seem immediately promising. When you're in the process of getting your name, your energy, and your music out there, you have to get it out there. Unless, of course, you're so devastating that all you need to do is put up a Youtube video. Get out there and figure out who you are. The sooner you get a clear vision of who you are; it becomes easier to project that to the world. Figure out where there's a hole in the world, then fill it (laughs).
---
This article originally appeared in VG August 2015 issue. All copyrights are by the author and Vintage Guitar magazine. Unauthorized replication or use is strictly prohibited.
---