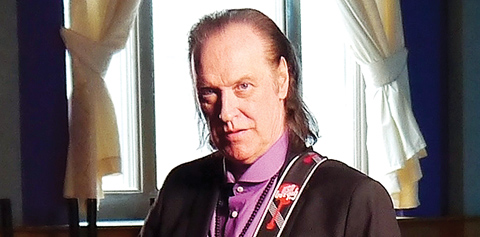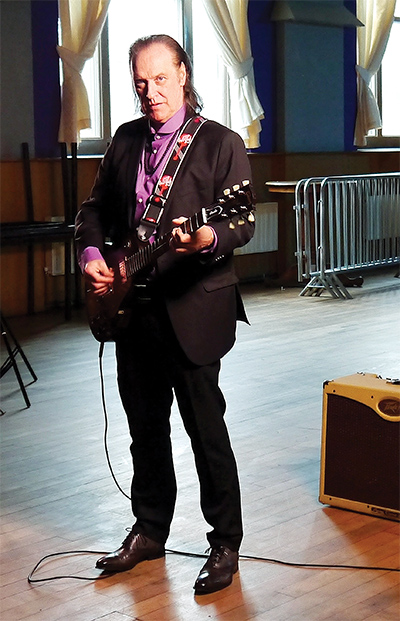 For more than a half-century, the world has known of guitarist Dave Davies and his raucous electric sound, thanks to the earliest hits of the Kinks. The band's third single, "You Really Got Me" (released in August, 1964) and "All Day and All of the Night" (debuting that October) were sonic primers for budding guitarists.
That same decade, he began a solo career that has seen the release of several solo albums and soundtracks. His latest, Rippin' Up Time, "…came out of a dream where time – past, present, and future – overlapped," he said of the album's concept. "I was thinking about the past – how we started the Kinks, my own life, the present, and the future. I suddenly had an image of time overlapping, as if it's all in one place in my mind."
Davies handles the majority of instruments on Rippin' Up Time, including drums.
"I started doing that (because) I could get what I wanted without the need to communicate with other musicians," he explained.
The first three tracks (the title track, "Semblance of Sanity," and "King of Karaoke") all have "pauses" for reflection and even spoken-word segments.
"I like the dynamic of that style," Davies said. "It makes things unpredictable."
"King of Karaoke" is a lampoon of the sing-along phenomenon, set to a rumba beat and with lyrics citing specific artists (including Jimi Hendrix) and specific songs ("My Sharona").
"Johnny Adams" is a recollection about an acquaintance with mental health issues.
"I knew the guy," Davies recounted. "He had a lot of emotional and mental problems and was very misunderstood. But, he was a friend. I never knew quite what happened to him, but I knew he had shock treatment and various medications for schizophrenia. I didn't see him for a year after he came out of the hospital, and he didn't seem the same. It frightened me how he had changed, and made me wonder what really went on in the hospital. The experience triggered a lifelong interest in mental illness, psychology, and behavior."
"Front Room" and "In The Old Days" are "chapters" in the story of the Kinks. "They're reflections of life in the '50s in Muswell Hill, and the Davies household in the early '60s," he said. "Memories of learning the guitar, forming the band, and musical influences."
Davies used minimal gear on the album.
"I used a Gibson Nighthawk, a small Vox amp and a Cube amp," he detailed. "There's a Höfner acoustic on some tracks, and my friend, Jonathan Lea, used a Gibson SG 12-string on 'Front Room'."
While he cites several songs as having riffs he's fond of, "The guitar breaks in 'Semblance of Sanity' are my favorite," he noted.
More than 50 years after his musical debut, Davies sees no end to his musical journey. "I'd like to do more shows in Europe and just keep playing," he reflected. "I have plenty of ideas. I love music and I love writing. It seems like the older I get, the more I feel I have to say."
---
This article originally appeared in VG's March 2015 issue. All copyrights are by the author and Vintage Guitar magazine. Unauthorized replication or use is strictly prohibited.
---