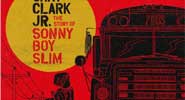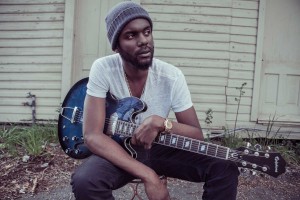 If listeners haven't figured out that Gary Clark Jr. is more than a blues revivalist, his second full-length studio album should provide a cold hard slap of reality. This disc shows fans – as well as any eye-rolling skeptics – what he's truly made of.
As producer, Clark also wrote, arranged, and played most of the instruments here. Recorded by Bharath "Cheex" Ramanat and Jason Sciba, with background vocals by Clark's sisters Shawn and Savannah, it's an album that offers further insight into Clark's musical aesthetic.
The record is solidly ambitious, successfully integrating hip-hop, blues, gospel, rock and roll, and neo soul. This should be no surprise. He's been doing it all along, but depending on where you get your media, you may only have seen him as the young disheveled bluesman who sings "Bright Lights." He has a lot more going on, and you can hear his scope and production chops here.
The album begins with a gutbucket hymnal complete with background noise, sung by Christopher Copeland ("I'm a hard fighting soldier and I'm on the battlefield").
This segues into the slow funk of "The Healing" with its atmospheric blues guitar, hip-hop-approved shouts, and gospel backup. It's the introduction to a buffet of African American music – a black fusion record, minus the jazz.
"Grinder" continues with its hypnotic groove, soul-saturated vocals, and feedback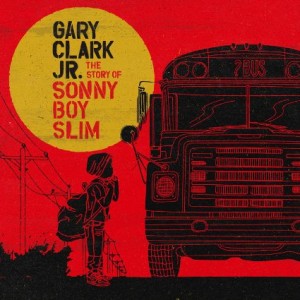 guitar. "Our Love" fulfills his predilection for heart-tugging '60s R&B ballads with falsetto – and if you think Clark's influences are narrow, he whips out an acoustic guitar and harmonica for the gospel-inflected folk of "Church." This earthy, moving performance is what separates him from his guitarslinger peers.
"Hold On" is a standout track that mirrors the hard luck and trouble heard in traditional blues. It takes on a modern blend of funk and hip-hop, as Clark wails fiercely on guitar.
This is a modern retro-soul record. Clark's production is devoid of unnecessary slickness, and has a consistent DIY quality that puts artistic sensibility first. There's love-struck crooning, real-deal blues soloing, rock and roll, and some interesting production choices. Nitpicking aside, it's a strong record from an artist continuing his ascent.
---
This article originally appeared in VG's January '16 issue. All copyrights are by the author and Vintage Guitar magazine. Unauthorized replication or use is strictly prohibited.