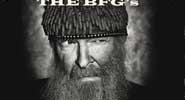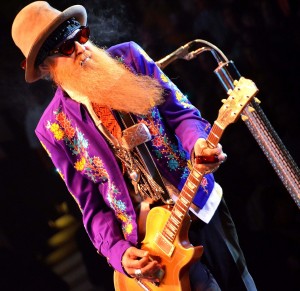 A "solo debut" by Rev. Billy F. Gibbons, at age 65, is a bit like Satchel Paige being a 42-year-old "rookie" in major league baseball after two decades as the Negro Leagues' greatest pitcher.
Because ZZ Top's longtime manager, Bill Ham, had some unorthodox philosophies, band members didn't play on albums by, or even sit in with, other artists. ZZ's first live TV appearance wasn't until 1986, when they appeared on "The Tonight Show," performing "Sharp-Dressed Man" and "Tush," accompanied by Doc Severinsen and the band.
When the group severed ties with Ham in '96, Gibbons soon flexed his newfound freedom. Since then, he's appeared on albums by B.B. King, John Mayall, Leslie West, Ron Wood, Gov't Mule, Hank Williams III, Sam Moore, Revolting Cocks, Queens of the Stone Age, Johnny Winter, Les Paul (and Paul sideman Lou Pallo's tribute to Les), and Buddy Guy's latest CD.
He's jammed on stage with John Fogerty, Joe Walsh, Slash, Jeff Beck, was part of Roky Erickson's band for the psychedelic pioneer's 2008 "Austin City Limits" appearance, and reunited his pre-ZZ group, the Moving Sidewalks. Along the way, ZZ broke from its trio format, with Austin guitarist Van Wilks and B-3 specialist Mike Flanigin augmenting a European tour.
Flanigin is onboard here, with organ chores also handled by Martin Guigui and Gibbons, who, in addition to guitar and vocals, also supplies bass, piano, and timbales, which he studied under mambo king Tito Puente in the '60s. The marriage of crunch and hi-tech is no surprise, but there's an underlying Cubano groove throughout – even on the opening Slim Harpo cover, "Got Love If You Want It."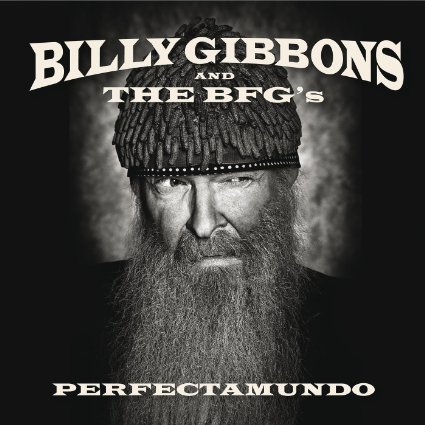 Drummer Greg Morrow and percussionist Chino Pons anchor the rhythm section with bassist Alex Garza, who, as Alx Guitarzza, adds hip-hop vocalese to originals "You're What's Happenin', Baby," and "Quiero Mas Dinero." Co-producer Joe Hardy joins the party, with additional guitar, keys, bass, and vocals.
Ever the tonemeister, Gibbons lends catchy hooks and killer solos, sprinkled with pick-slicing harmonics, to Latin-infused covers of Roy Head's "Treat Her Right" and Big Joe Williams' "Baby Please Don't Go," with a nice balance of reverb and overdrive on the latter. The closing "Q' Vo" finds Rev. Billy stretching out in an organ-trio setting. But make no mistake; as the crushing title track affirms, this is rock and roll with a generous helping of blues.
What's abundantly clear is that Gibbons is having a blast. As a disembodied voice (probably Gibbons') introduced ZZ Top at the 2004 Crossroads Guitar Festival, "Senors y senoritas, it's fiesta time!"
---
This article originally appeared in VG's January '16 issue. All copyrights are by the author and Vintage Guitar magazine. Unauthorized replication or use is strictly prohibited.