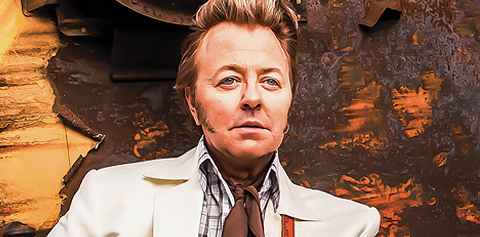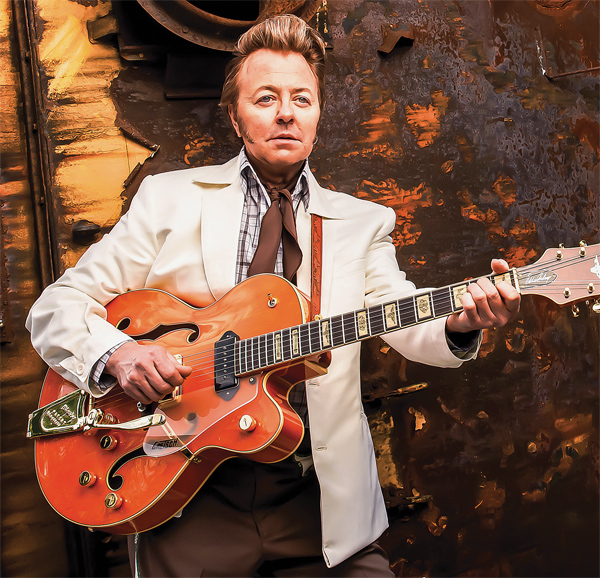 Brian Setzer wears several hats – rockabilly, swing, even hard-rocking Christmas music. But through it all, by and large he plays only one guitar – a Gretsch. And ideally, just a Model 6120 at that.
With his new album, Setzer gets back to his roots, both in playing scorching rockabilly, but also in using his old-time vintage gear.
Rockabilly Riot: All Original is straight-ahead rockabilly from start to finish. But, to paraphrase a timeworn truth, Setzer's rockabilly is never just three chords and a hot date for Saturday night. He has crafted some of the most inventive, far-reaching rockabilly ever cast in wax – all with his trademark twang and high-octane fretwork.
Setzer was full of enthusiasm in talking to VG about his new project, singing and picking parts of several songs as he talked.
This new album has a lot of the same vibe as the original Stray Cats album.
I'm really happy with it. It reminds me a lot of that first Stray Cats album, too, in the energy, sound, and simplicity of it. I think it's kind of a cross between that and Ignition.
I was playing with three musicians who are the best in their craft; Noah Levy on drums and piano player Kevin McKendree; I got bassist Mark Winchester back; he stopped playing to raise his daughters. The bassist, pianist, producer Peter Collins [Vavoom! and The Dirty Boogie], and studio are all in Nashville. So I thought rather than bring the mountain to me, I'll go down to Nashville.
I take a long time to write what I think are good songs. You can never determine how they're going to come out. Most rockabilly of the '50s is based on the I-IV-V blues pattern, right? What I think makes my rockabilly different are things like chord changes and different influences that would never have happened in the '50s.
I write songs first, then I make them rockabilly — that just happens when I play them. For instance, that little chorus on "Stilleto Cool"; that's not a rockabilly song, per se. If you turned that up really loud, you could make that a heavy-metal song. But me playing it the way I do with a stand-up bass and all that, it becomes rockabilly.
"Calamity Jane" starts off with that Scotty Moore lick from "Mystery Train," but then you take it in another direction.
Yeah, then it turns into an old episode of "Gunsmoke," where the piano player's playing an old piano and there's a poker game going on and a bar fight; I wanted to make this a saloon song. Especially with that piano in there playing that honky-tonk.
The interplay between your guitar and the piano is so cool on "Let's Shake" and when trading fours in "Vinyl Records."
Besides having that quality of piano player with me, a lot of that stuff is Peter Collins' production technique. I'd write the song, and he'd listen to it and he'd go, 'Yeah, I love it, but how about we leave out the drums and bass so it's just guitar and piano? Then we bring in the band in on the chorus.'
That's Peter's idea, that's a real producer's way of thinking. That's really producing a record, the old-fashioned way. It's a lot of work and it takes a lot of time – stuff that old-school producers used to do like Dave Edmunds did on our first Stray Cats album – maybe that's why it sounds so similar to Stray Cats.
"Rockabilly Blues" is a great song full of guitar.
That's just me flatpicking my ass off. That song's just catchy to me. It's got the fingerpicking solo, it's got the flatpicking – it's kind of what I am, all mixed up in one song. You get the whole bowl of chili there.
So, what gear did you use?
I had my '59 Gretsch and my piggyback '63 Bassman and Roland Space Echo on the road with me and it was working so good. And when that old stuff works and it's not broke, it's like I don't want to fix it. I know me, I know what I'll do: I'll try out some crazy old echo unit that doesn't work right, another old guitar, and then I'll go back to the 6120 and the Bassman.
I changed amps for one song because I wanted a vibrato, but didn't want to use a pedal because I know I'll kick it and knock the cord out or something. I'm not good with too many things.
On "What's Her Name," I used an old late-'50s Magnatone amp like Buddy Holly used to use. It's got that crazy, wobbly vibrato that sounds like nothing else.
Beyond that, the whole thing was played on my original '59 6120 and Bassman.
---
This article originally appeared in VG's October 2014 issue. All copyrights are by the author and Vintage Guitar magazine. Unauthorized replication or use is strictly prohibited.
---