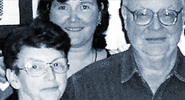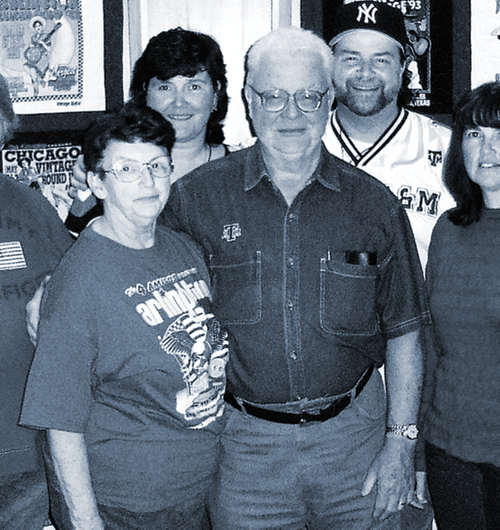 John Brinkmann, an innovator of the guitar-show concept and pioneer in the vintage-guitar market, passed away October 8. He had been battling diabetes and a heart condition.
Brinkmann was one of the first people to advance vintage-guitar sales from early "car trunking" at flea markets to organized, promoted events where instruments were displayed on tables and the public was invited to shop.
Born in 1937, as a child growing in Estherville, Iowa, he learned to play Hawiian guitar and developed a passion for music. In 1956, he married fellow Iowan Ruth Barry and they moved to St. Cloud, Minnesota, where John attended St. John's University. After graduation, he went to work for the 3M Company at its headquarters in St. Paul. In 1969, the family moved to Waco, Texas, where John spent 22 years working for the Success Motivation Institute and helped develop what would become the "books on tape" concept. They also raised four children – Jacque, Jenine, John, Jr., and Janalle.
Brinkmann's passion for music being as strong as ever, he continued to play guitar and became a proficient fingerpicker who favored archtops. He began collecting Gretsch guitars, and those pursuits involved attending flea markets and similar events; along the way, he envisioned an event where participants could focus on buying and selling guitars and other stringed instruments. In July of 1978, he teamed with Charley Wirz (proprietor of Charlie's Guitars) and Danny Thorpe to organize the Greater Southwest Guitar Show, at the Sheraton Inn, in Dallas. It was widely recognized as the first such event and in the following years saw an increasing audience. The three produced two more shows before they split over differing personal goals and managerial philosophies. In '84, Brinkmann partnered with veteran guitar dealers Larry Briggs and Dave Crocker. In '88, they added Eugene Robertson and became known as 4 Amigos Productions; to date, the group has produced more than 180 shows. In 1992, Vintage Guitar became a co-sponsor of the 4 Amigos shows.
In 1987, Brinkmann opened a retail shop, Waco Vintage Guitars, and in '93 moved it to from College Station to Mansfield, Texas, where it remains today with an inventory that includes a noted collection of mandolins.
In a 2003 interview with VG to mark the Amigos' 100th event and the 25th anniversary of John and Ruth working together as show promoters, Brinkmann recalled how early guitar shows were primarily get-togethers for dealers, with relatively few walk-in customers. By the mid '80s, however, that had changed, and when the Amigos staged their first show at Arlington in '86, there were some 70 booths. "We filled half of the hall," he chuckled. Today, the show fills that 48,000-square-foot hall plus an adjoining 40,000-square-foot hall.
"I met John first in 1980, and, on the advice of Tom Wittrock, followed him to Dallas to experience my first guitar show," said Dave Crocker. "It changed my life forever. I considered John one of my best friends and I tried to follow his path in raising my family. They have always come first.
"I told John, in his last days, that we never had a fight – not because he was always right, but because I respected him too much to dishonor him by raising my voice! His contributions to the vintage-guitar industry cannot be overstated. His vision and love for the instruments – and those of a like mind – helped nurture and sustain this industry over the last 35 years. I will miss him immensely and am forever thankful that I was blessed to be his amigo since our first meeting."
"I have always been impressed with John's organizational skills and his business-like approach to life in general," said Larry Briggs. "However, his interaction with family was special to watch; there was a special bond with them. John also had a love for music from a bygone era, so we had a lot in common. We were both fans of the great fingerpickers, including Merle Travis, Chet Atkins, and Hank Thompson.
"He collected miniature farm implements and tractors, stemming from his rural upbringing in Iowa," Briggs added. "When traveling to the California shows together, we frequented antique stores and junk shops, searching for cowboy collectibles such as gun-and-holster sets and stencil guitars. He always got very excited when he found something unique."
The Brinkmann family has established the John G. Brinkmann Memorial Music Scholarship, donations can be mailed in John's honor to Antiques & Craft Mall, 920 N. Main Street, Mansfield, TX 76063.
---
This article originally appeared in VG January 2014 issue. All copyrights are by the author and Vintage Guitar magazine. Unauthorized replication or use is strictly prohibited.
---