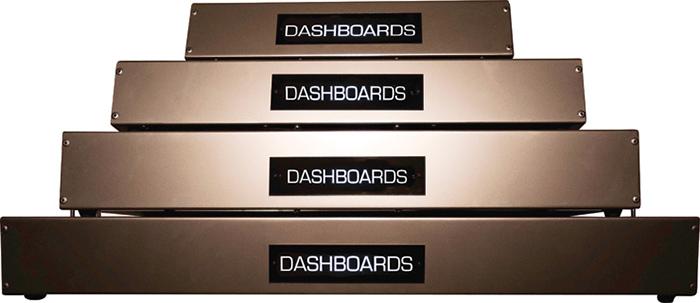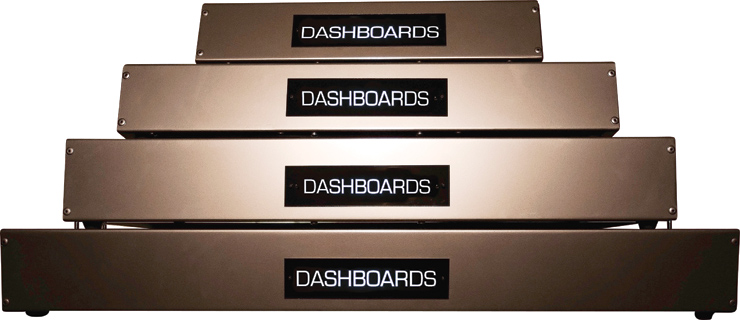 Founded in 2010 by guitarist Ashley Dasher and based on his vision of the ideal touring pedalboard, Dashboards offers well-crafted, easy-to-use pedalboards. And they look sharp, too! With lightweight, yet sturdy, one-piece aluminum construction, they're dressed up with a powder-painted finish and polished chrome handles.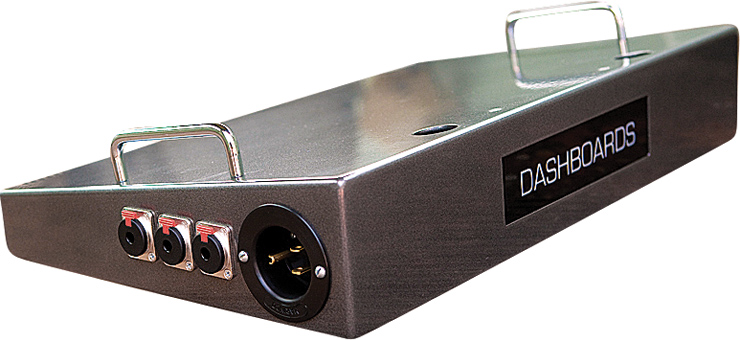 Our test pedalboard had an optional backlit logo, 1/4″ solderless jacks (XLR also available), and a built-in A/C outlet. This great feature lets the player plug guitar, amp outputs, and power cords into the side of the pedalboard, keeping them out of the way of their snakeskin boots.
Dashboards offers a variety of sizes, including 18″x12″, 25″x13″, 30″x16″, and 36″x18″, and encourages players to ship their pedals to their shop (or stop by if they're local or passing through Atlanta) for custom wiring. Options include power supplies and switching systems. Dashboards will also find the correct signal path for each board.
As with most high-quality pedalboards, Dashboards offers padded carrying cases to ensure pedals are protected while getting to and from the gig.

---
This article is a VG Signal Chain issue #1. All copyrights are by the author and Vintage Guitar magazine. Unauthorized replication or use is strictly prohibited.
---