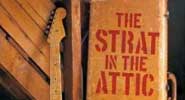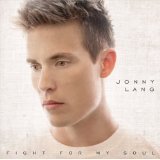 We've all dreamed the dream. Dozens, if not hundreds, of times. It generally revolves around trolling yard sales or pawn shops where you excitedly uncover a rare, dusty gem patiently waiting for a new owner. Or maybe it's finding a mint vintage piece in the attic or closet of an older relative, untouched for 50 years, cleaner than a soldier's spit-shined boots. In each case you're giddy as you hand over a paltry sum for a piece of six-string history. You can't wait to tell you guitarplaying buddies. You take it home and… poof! Dream over.
Thanks to the Internet and its demystification of the process and commerce-driven lunacy, this dream rarely gets beyond the fantasy stage anymore. Yet, treasures are still out there for the dogged and
determined guitar freak.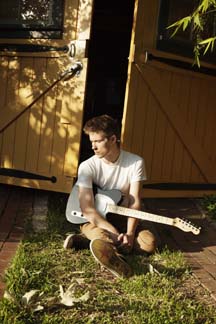 Deke Dickerson is living proof. Many know Dickerson as a talented guitarist, recording artist, concert curator, and lover of all things wacky, weird, and wild in the gear department. But as this thoroughly entertaining and informative book demonstrates, Dickerson can also be considered the Indiana Jones of the guitar world, as he recounts his sleuthing, fact-checking, and the kind of tenacious investigating that'd make any CSI crime show detective envious.
"There isn't one person I interviewed for this book who didn't have a gleam in his or her eye when asked about a favorite 'guitar archeology' story," Dickerson notes. "These stories are all united by a common love of these wonderful old instruments, the human beings behind them, and the stories they bring to the table."
Each of the 48 chapters here is dedicated to a specific instrument or amplifier discovery – or a treasure trove! Dickerson provides interesting back stories on dozens of vintage finds, from the discovery of a Gibson Futura protype in Texas, to the sunburst Stratocaster Bob Dylan played at the 1965 Newport Folk Festival, to a left-handed Coral Sitar that once belonged to Jimi Hendrix. And there's more tales of finding Bigsby guitars, pre-Fender Vibro instruments, Hallmark SweptWings, and Deke's special fantasy, doubleneck instruments.
The book really springs to life when Dickerson recounts his own tales of guitar archaeology. His personal stories of zeroing in on historic pieces are a marvel of determination and ingenuity. They're triumphs, nothing less.
But even more appealing are his experiences with the old players he connects with, gets to know and many times befriends. And in some cases, his interest and reverence is rewarded when those old-timers pass down a special instrument to Deke himself – as the legendary Scotty Moore did when he sold Dickerson one of his famous EchoSonic amps for a reasonable price.
To that end, you can't help feeling like it's a win for one of the good guys. And you can't help but cheer the fact that these precious works have landed in the loving and respectful arms of Dickerson for safekeeping, to be spared a slow death from the sands of time, or a fast one from – gasp – mistreatment.
As Dickerson writes, "They're still out there. These guitars exist. There are plenty more tales waiting to be written. Guitarchaeologists, start collecting stories for the next volume of this book!" Indeed, there are likely more great discoveries out there waiting to be made. And hopefully they will be made, maybe by you, propelled by the same passion Dikerson displays. But until then, we can revel in this fabulous, important compendium of inspiring guitar archeology. Thank you, Deke!
This article originally appeared in VG's December. '13 issue. All copyrights are by the author and Vintage Guitar magazine. Unauthorized replication or use is strictly prohibited.