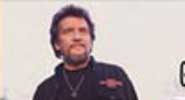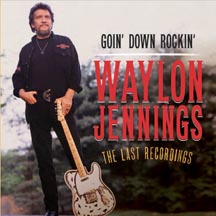 Waylon was one of the first country music "outlaws" to rebel against the Nashville machine, and one of the ways it showed was that he never abandoned his guitar onstage – unlike many other country artists of the 1970s and '80s. Even though most of the heavy lifting went to guitarist Reggie Young and steel player Robby Turner, Waylon's guitar was never just a prop.
In 1999, Waylon took an acoustic guitar and laid down the bare bones tracks for what would become this album. You can hear his guitar in the mix clearly, and it sounds great even though he was having trouble with his hands by that time and forming chords was increasingly painful.
Turner was given carte blanche to finish the product and 10 years after Jennings' passing, he's brought us a spectacular album that's a living memorial to his old friend and hero.
Sometimes, as on the title cut with swamp rock king Tony Joe White adding guitar and harmonica, it's hard to believe you're listening to a man with less than three years of life left in him. Turner says Waylon never told his band what to play; they just got into a Waylon state of mind and played accordingly. So, to make this one sound like a Waylon record, all they had to do was play like themselves.
That's a good thing because if you want someone to play like Reggie Young and Robby Turner you'd better go get Reggie Young and Robby Turner. It takes a special kind of player to complement a singer who isn't even alive, which Turner does in "Sad Songs And Waltzes." And few souls can wrangle a Telecaster like Young does working off Turner in "If My Harley Was Runnin'."
An unadorned version of this album with just Waylon and his acoustic and Turner on bass is available as an i-tunes exclusive. But get this one and that one. If they were on old-fashioned vinyl, you'd end up wearing out both of them.
This article originally appeared in VG's Jan. '13 issue. All copyrights are by the author and Vintage Guitar magazine. Unauthorized replication or use is strictly prohibited.