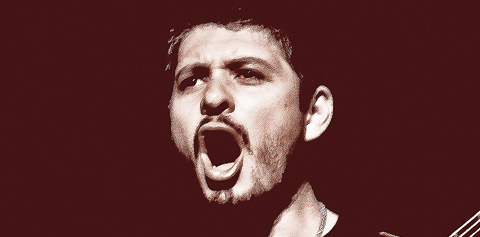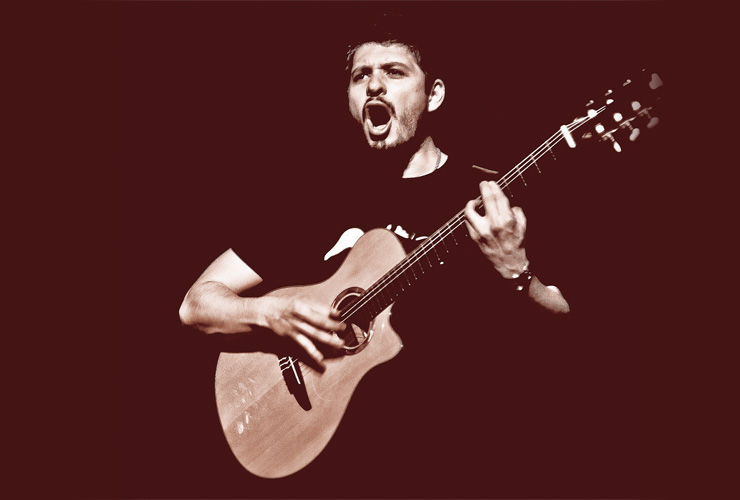 Rodrigo Sanchez is one half of the fiery acoustic duo known as Rodrigo Y Gabriela. They have evolved from a stripped-down dual-acoustic-guitar sound to catapult their music in new directions. On their latest release, Area 52, Sanchez and partner Gabriela Quintero enlisted the help of producer Peter Asher and a 13-piece Cuban orchestra. The result is a sprawling, epic blend of Latin rhythms and melodies, with a soulful rock underpinning. Recorded in Havana, the disc re-imagines compositions from their back-catalog and takes them to new and exciting places. To find out all about it, VG recently caught up Sanchez while he was on a brief respite from touring.
How did you come upon the idea of recording in Havana?
It seemed to be the right time, based on the fact that we wanted to come up with something different and see how much we could experiment and go away from our comfort zone.
It was also very much an excuse to go there and learn from them, as well as come up with a project that allows us to get some time to do whatever we were going to do next.
Why re-work older material instead of writing new compositions?
When we decided to do this, we were still touring on the 11:11 album. We didn't really have time to stop touring and write new material. It was kind of appropriate for us to experiment with something that wasn't going to do any harm. We didn't really care too much about the fact they were old songs, because it was the nature of the idea.
Did you pick up any techniques that influenced your guitar playing?
Not techniques, but ideas. I was looking to find different sounds and now that we already did the first tour with the band in Europe, it's a lot of fun. It's different for me to play electric guitar onstage now, after many years. I'm playing electric-guitar solos and getting used to playing the lap steel onstage, as well. Those are the kinds of ideas I thought about doing on this album, just to experiment. I think they're giving us a whole different perception of what we can do as a duo for making our next album.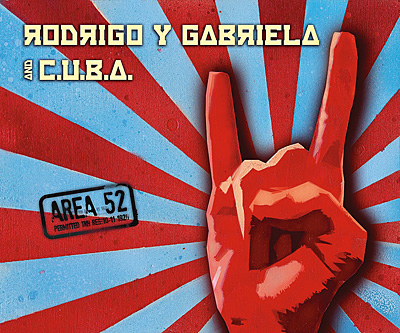 You and Gabriela have Yamaha signature guitars. Are you happy with the final result?
Absolutely. They worked so hard getting those prototypes going. They were following us around to different countries. They took the prototypes we were working on and saw how we were feeling them. The piezo system is very complex – quite an amazing system. Even our guitar techs on the road can't do anything if the system is broken. We have 14 guitars on the road and sometimes they break because of the nature of the way we play. It's a very delicate instrument, but we have enough guitars that they provided to cover us. We're very happy.
There probably aren't many guitarists using a wah pedal with a nylon-string guitar. What kind of wah do you use?
I use the Dunlop Crybaby and sometimes I use the Vox. I have three stations on different parts of the stage. The one I use very rarely is the Vox, which is on the right side of the stage, but it has a different tone. The one I really like is the Crybaby.
Any problems playing a nylon-string through a wah and other effects?
When we started adding effects onstage, there were. When I started adding distortion, I wanted it to be going to a Marshall. My guitar tech and the sound engineer worked things out. My system is special because it divides in stereo. It's quite complex. I have a few things running onstage, and backstage I have my Marshall. When I see the routing, I don't even understand it (laughs)!
We had to go to that level because we were playing festivals. The normal pickups wouldn't work on a nylon-string because of feedback. To get to that level with all the volume, our stage show had to be modified.
What else do you use?
D'Addario strings and Dunlop Jazz 3 picks. I'm also going to be using a Jackson Soloist for the electric parts of the tour. It sounds awesome! It's funny, when you finally make enough money to pay for your own gear, they give it to you for free (laughs)!
You and Gabriela came from metal and moved into your own thing. What do you say to people who are seeking their own style?
I suppose you have to detach from the idea of thinking that you have to follow certain patterns to make it happen. Gabriela and I never thought about doing a project with two guitars playing a little bit of Latin music and a little bit of metal. We were traveling Europe and playing on the streets, and that's what came out.
The only thing that we did commit to was to not to do anything else but play music. We didn't go to Europe to work as a waiter. That's the only thing we did commit completely to. "No matter what, the only thing we're going to do is play our guitars. If we have to play guitar for nine hours on the street to make a living, that's what we're going to do."
A project has to be natural. If you plan it too much, I think you're fooling yourself. That's my own experience. You have to follow your influences and feel it. I think there are many ways to succeed. I also feel you have to find something within yourself.
---
This article originally appeared in VG July 2012 issue. All copyrights are by the author and Vintage Guitar magazine. Unauthorized replication or use is strictly prohibited.
---